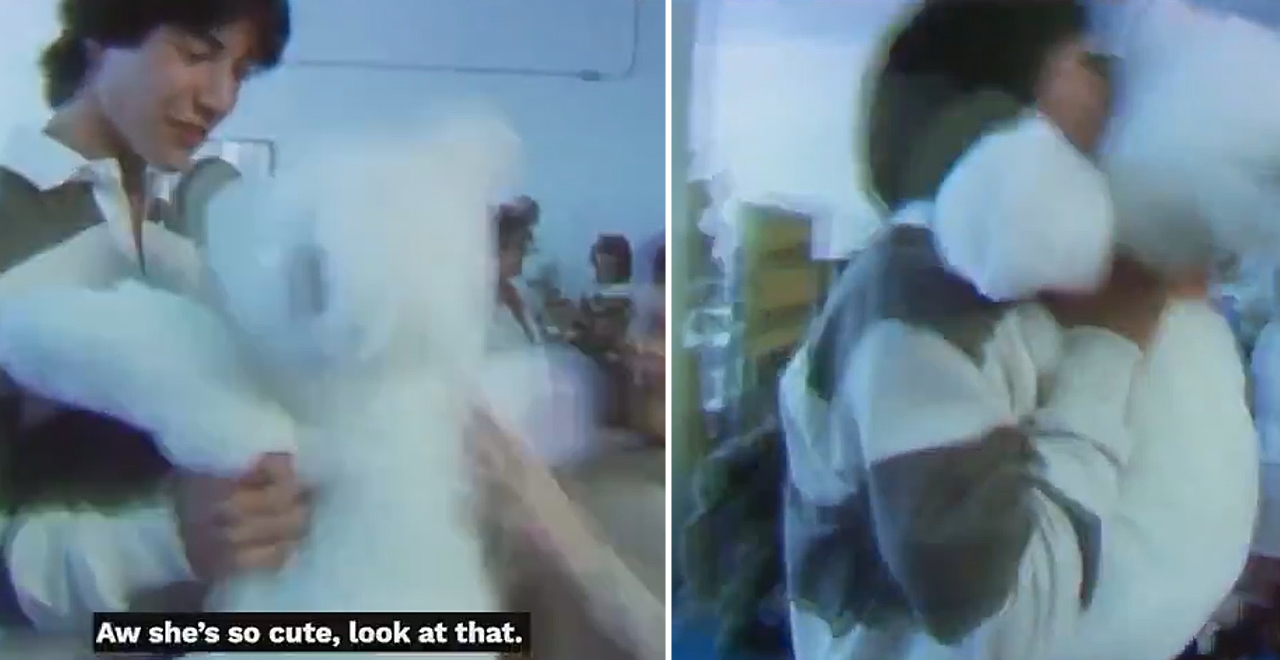 Credit: Twitter/CBC
A lot of unsavory things have come back to bite celebrities in the butt lately – poor decisions from their pasts resurfacing, forcing them to face the repercussions of their actions. In the least surprising turn of events, a vintage video of Keanu Reeves has made its way back to the public eye, and as it turns out, he's even more pure than we previously thought. Before there was John Wick, before The Matrix, even before Bill & Ted, Keanu Reeves turned his attention to the world of Teddy Bears.
After decades in the spotlight, Keanu Reeves has demonstrated time and time again that the only thing as massive as his talent is his heart. He goes above and beyond for his fans, is generous with both his time and money – overall, he is a most excellent human being. Somehow, through all of it, he's managed to stay incredibly humble.
Completely in keeping with his character, an adorable video from 1984 recently resurfaced, showing a Keanu that looks about five years younger than he does now. Nearly four decades ago, Reeves worked for the Canadian Broadcasting Corporation show "Going Great" as a kids news correspondent. Reeves really went for it, throwing himself into the mission at hand-deliver the most pressing info about the first-ever Canadian International Teddy Bear Convention.
Who better to honour a childhood favourite than Canada's beloved Keanu Reeves!

Happy #NationalTeddyBearDay! pic.twitter.com/7JWJKbVbqX

— CBC (@CBC) September 9, 2020
The Canadian Broadcasting Corporation dug up this gem in early September for National Teddy Bear Day (forgot to mark my calendar again), and we're so happy they did. Little Keanu hits the convention-goers with hard-hitting questions right from the start, asking head-scratchers like, "Why are all the bears' first names Teddy?" which is a thing that will absolutely keep me up at night.
Keanu digs deep, finding out the koalifications of the bears attending the convention. He approaches a woman asking, "what college did he go to?" which she answers without missing a beat. In fact, the bear is even repping his alma mater with a Paws Preparatory School t-shirt (but he didn't flash a diploma, so we're skeptical).
This simple yet delightful video is exactly the palate cleanser we need right now. Incredibly, even four decades after he ventured into the world of teddy bear conventions, Keanu Reeves is still bursting at the seams with a lighthearted youthfulness – congratulations, Keanu, on nearly 40 years of being pawsitively endearing.