Credit: Getty/Christopher Jue
From his continued success in the role of John Wick to being featured in Cyberpunk 2077, Keanu Reeves can seemingly do no wrong, but some recent "Kea-news" is making people gush over him even more.
While he has undoubtedly attained incredible success in Hollywood, Reeves has also faced a number of significant hardship in his life. His father left their family when Reeves was only 13-years-old, he struggled in school due to a dyslexia diagnosis, he gave up on his athletic dreams after a significant injury, and he experienced immense grief when his long-time girlfriend (who would later die in a car accident) gave birth to their stillborn daughter.
In spite of these difficulties, it was when his younger sister, Kim, was battling leukemia in the 1990s that he began donating generous amounts to a number of cancer research charities and anonymously established a foundation in Kim's honor.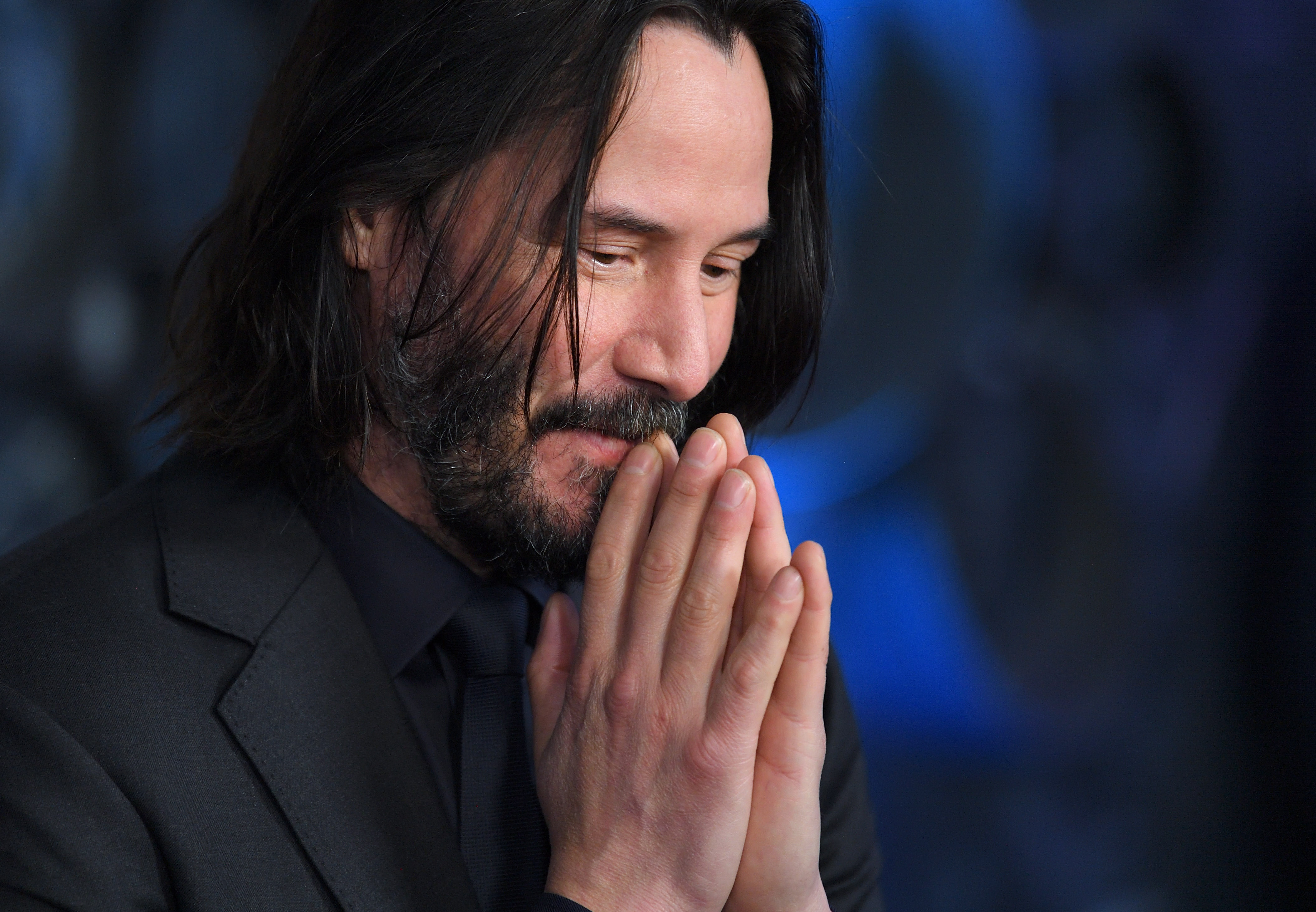 Reeves rarely mentions these donations, but opened up about them in an interview with Ladies' Home Journal in 2009:
"I have a private foundation that's been running for five or six years, and it helps aid a couple of children's hospitals and cancer research. I don't like to attach my name to it, I just let the foundation do what it does."
On top of his charitable funding, Reeves is known for his immense generosity, both in his career and just as a human being in general.
According to an assistant prop manager for Chain Reaction (1996), Reeves routinely bought meals for the behind-the-scenes workers and was an outlier among the "total douches" typically cast for lead roles.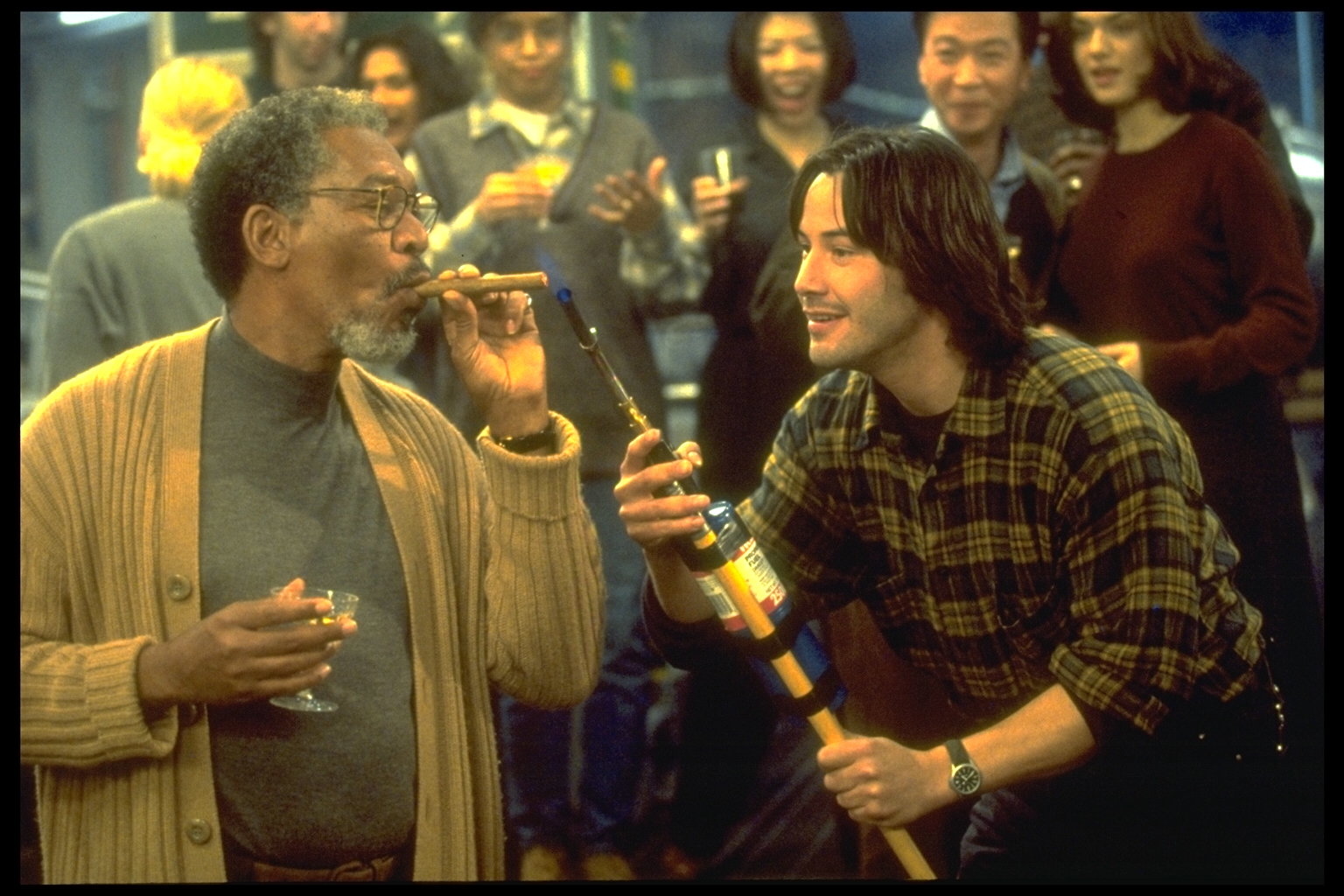 Reddit user "bo2dd2" elaborated:
"Every day for the last few weeks of filming, Keanu treated the stage hands and grunt workers (including myself) by taking us out for free breakfast and lunch. He was genuinely a very nice guy to work with.
"Since then, I've worked on about 30 different sets and have never met an actor as generous and friendly as him.
"Most actors I've seen and worked with are total douches who always think they are better than us. Keanu on the other hand, at the very least, was socially approachable and definitely kindhearted.
"That was one example (that involved me directly), but (on the same set), I remember him going out of his way to give my friend a ride to the repair shop to pick up his car."
And the stories don't end there. In the same thread, another Reddit user claims that the actor surprised the entire special effects crew for The Matrix Reloaded with Harley-Davidson motorcycles for Christmas.
In fact, Reeves quietly gave away millions of dollars to the lesser known crew of The Matrix trilogy, with estimates ranging between $75 million to $100 million.
And these are just stories we know about. There are plenty of people online who are quick to talk about times they witnessed Reeves going out of his way to help those who needed it, including driving a woman home, 50 miles out of his way after her car broke down.
In a world where plenty of awful things happen in the news every day, it's always wonderful to see someone using their platform and privilege to lift others up with him.
Huge props, Keanu—you kind, shaggy-haired angel. You truly are the chosen one and we can't wait until you face the music for Bill & Ted's 3.