We Finally Have a Keurig for Ice Cream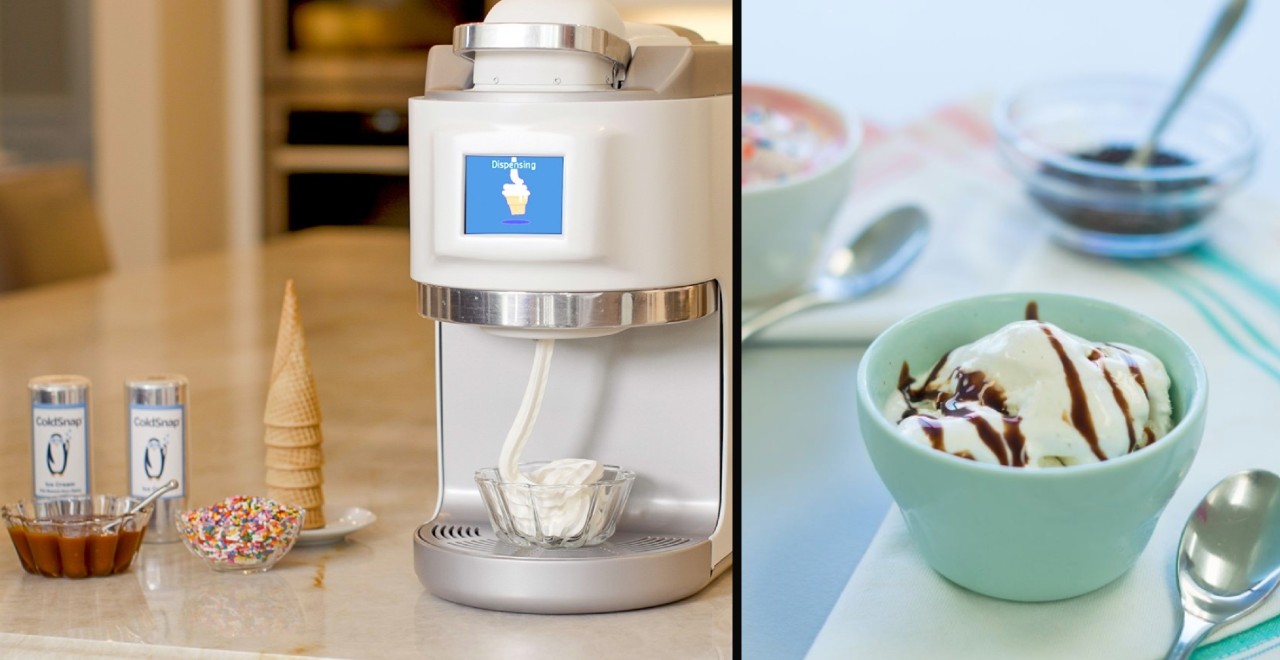 Keurig changed the way many people drink coffee and forever changed office breakrooms (for the worse, get us some real coffee!). So it only makes sense that other foods would chase that pod-based high, and now there's another contender: soft-serve ice cream. A new product, ColdSnap, is making its case to eat up the precious amount of counter space you have left, with its pod-based soft serve.
View this post on Instagram
It is one of the most-hyped new products to be unveiled THIS YEAR (so three weeks), but really, could be a total game-changer to the ice cream game. As the tech moguls would say, this could be just the SHAKE UP and DISRUPTION frozen treats need. At the very least, it's certainly a much tastier option than the SodaStream collecting dust in your kitchen.
The ColdSnap can churn out some delicious soft-serve ice cream about 90 seconds after you throw that pod in there. They are also working on making frozen coffee, protein shakes, and other products. The entrepreneur behind the product, Matthew Fonte, actually credits his daughters for coming up with the idea for the ice cream machine. He told CNN they were making "invention journals" and his daughter asked "What about a Keurig for ice cream?" and now we have something awesome.
View this post on Instagram
So the typical complaints about Keurigs were the avalanche of pods hitting landfills everywhere, forcing companies to switch to more environmentally friendly versions. ColdSnap beat them to the punch, making an easily recyclable aluminum pod that's safe, convenient, and sustainable.
View this post on Instagram
The ColdSnap will be available in select markets later this year and will begin shipping everywhere early next year. If you're looking for a catch, here it is…it comes with a price tag of $1,000. That four-digit price makes your tasty ice cream harder to swallow, but the company says it's working to refine its process in order to cut the price in half.
Pods will cost 2.99 each, and you will finally be able to have easy, convenient, ice cream on demand. This is an especially great development for those of us who grew up continually disappointed by the never-working ice cream machines at McDonald's.