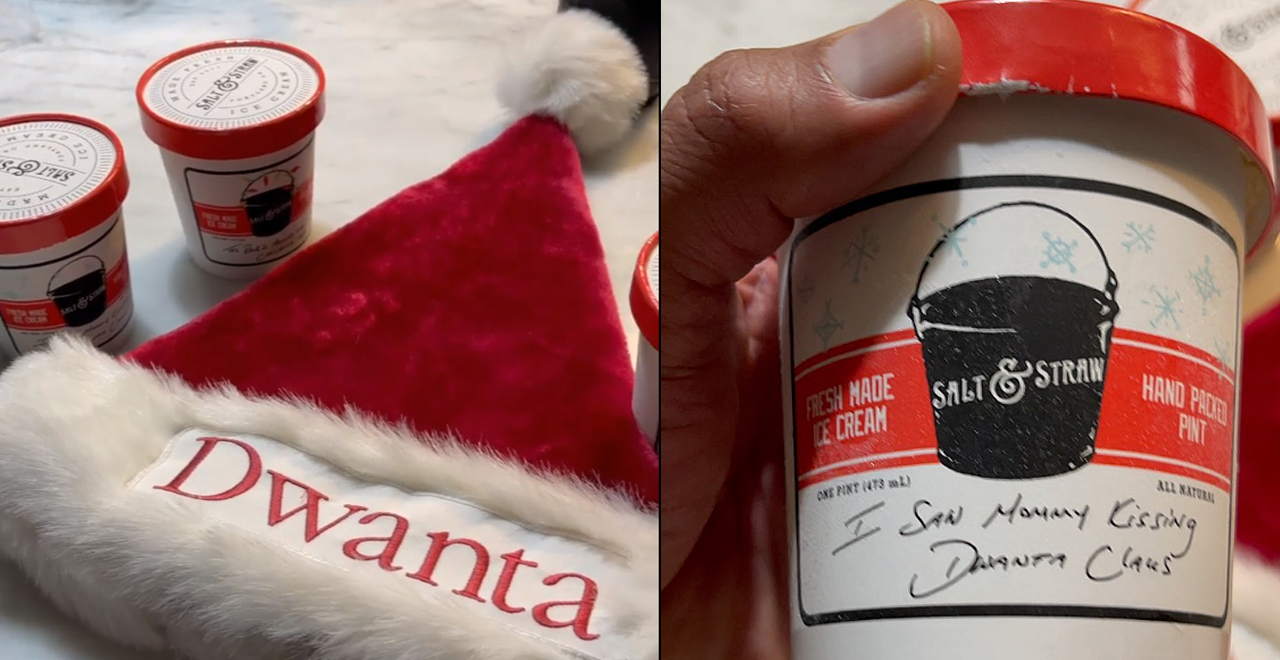 Credit: Instagram/therock
We may be spending more of the holiday season at home than we're used to, but that doesn't mean you can't enjoy the flavors of the season. The Rock is helping us through the lockdown holidays, with the release of new flavors of his boozy ice cream. This product has all the stuff we like; booze, ice cream, and The Rock's endorsement.
Dwayne Johnson, part-time XFL owner, part-time Dwanta Claus, broke the news on Instagram, where gives an in-depth breakdown of each new flavor. The special line was created by Salt and Straw, of which Johnson is a part-owner. The crown jewel is Dwanta's Teremana Spiked Eggnog ice cream, which is made with his own tequila.
View this post on Instagram
View this post on Instagram
The spiked eggnog ice cream is available on its own or as part of the "Dwanta Claus Naughty and Nice and Spiked" pint five-pack. The other flavors include double fold vanilla and chocolate brownie, a decadent chocolate chip cookie dough, caramel fudge, and whiskey combo, and a brownie, raspberry jam, and red glace cherry combo.
"Dwanta Claus is back to spread delicious holiday cheer with my friends at Salt & Straw and it's getting boozy," Johnson said in the press release. "We had some fun creating the new tequila infused flavor and we are honored to support the incredible work done at the World Central Kitchen."
They are donating money from each spiked eggnog pint to the foundation working to end hunger and poverty. So you get boozy ice cream and you get to feel good about making a difference with your desserts.
"May your cheat meals be merry, spiked and bright this holiday season," he said. I think cheat meals are what we call "meals" because the whole holiday season is one giant cheat meal.
You can buy the entire line here, and put some dang joy into your 2020 Christmas.