Third Time's a Charm? Kevin Smith Has More in Store for Clerks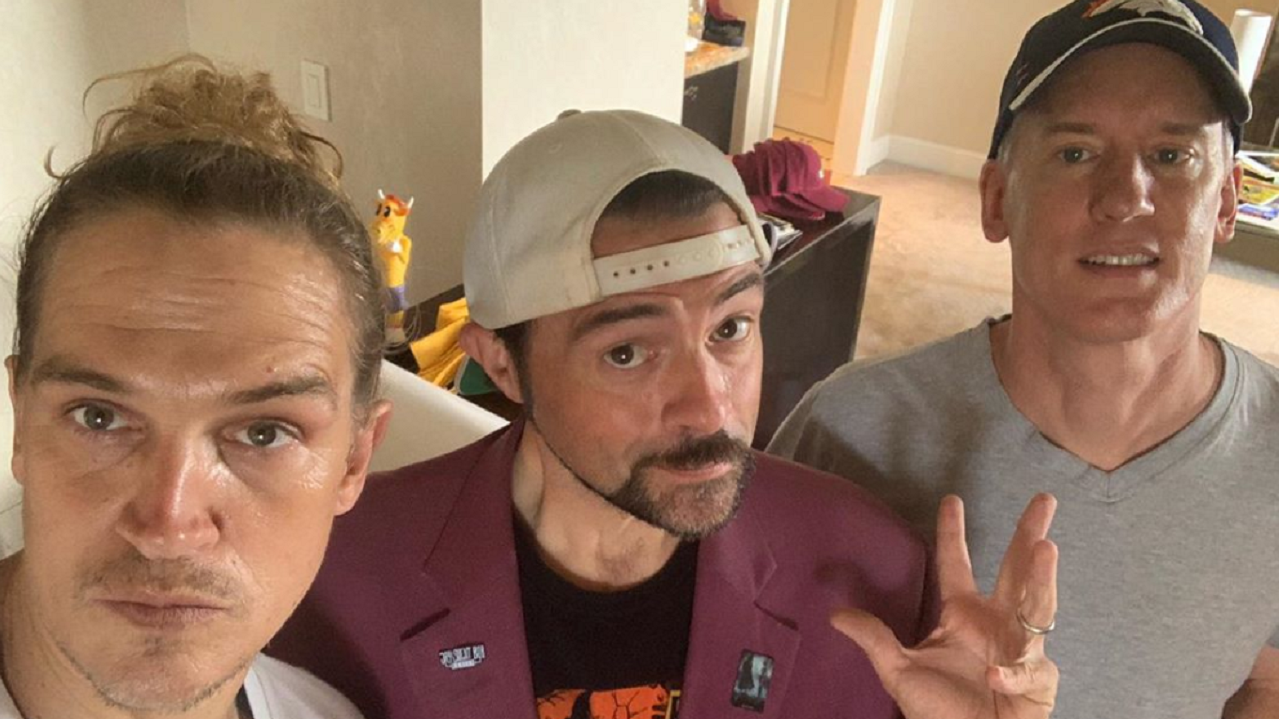 Kevin Smith is still making movies.
Good movies? Your mileage may vary, but the man who helped launch the 90s independent film boom has never stopped working, for better or worse. The past decade or so has seen him branching out, straying from his View Askew universe to make a buddy cop movie (Bad Cop) with Bruce Wills and Tracey Morgan, and experimenting with horror in movies like Red State, Tusk, and Yoga Hosers, lately he's been going back to the properties that made his career.
A few months ago he announced a sequel to his 2001 one flick Jay and Silent Bob Strike Back, Jay and Silent Bob Reboot, and last night he went on Instagram to announce a new project in the works: Clerks III.
He shared a photo of himself with original stars Jeff Anderson and Jason Mewes and explained that the film would be the end of the Clerks saga.
In the caption, Smith writes: "It'll be a movie that concludes a saga. It'll be a movie about how you're never too old to completely change your life. It'll be a movie about how a decades-spanning friendship finally confronts the future. It'll be a movie that brings us back to the beginning — a return to the cradle of civilization in the great state of New Jersey. It'll be a movie that stars Jeff and Brian O'Halloran, with me and [Jason Mewes] in supporting roles. And it'll be a movie called Clerks III! To be great is to go on. To go on is to go far. To go far is to return. And we're all gonna return to the scene of the crime! This won't be the old script we almost made a few years back: this is a completely new screenplay that I just started writing last night!"
If he just started writing it, it will be a while before it sees the light of day. But it's probably best that he takes his time, there have been some diminishing returns with his movies lately. Maybe going back to the View Askew well will be just what he needs to reinvigorate his career.