Kevin Smith Thanks Daughter For His Serious Weight Loss Success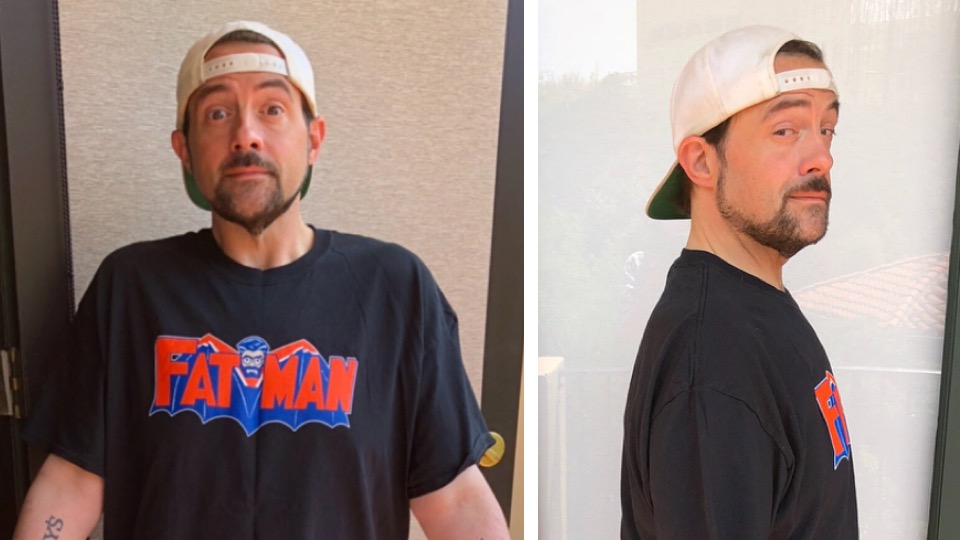 When filmmaker Kevin Smith experienced a near-fatal heart attack six months ago it had a profound impact on him. He instantly began re-evaluating his priorities and taking his health seriously – for both himself and his family.
Six months later, the results speak for themselves.
"This @weightwatchers Ambassador is thrilled to announce that I'VE LOST 51 POUNDS! Six months ago from right now, I was in the hospital recovering from a heart attack I'd had the night before," Smith described on Instagram. "When I went to my Doctor a week later, she told me 'The best thing you can do for yourself now is to lose 50 pounds.' Half a year later, I can report that I followed Doctor's orders: I started at 256 and now I weigh 205."
According to Smith, his Weight Watchers strategy is largely based around portion control. But he also gives a proud shout out to his vegan daughter, Harley Quinn Smith, for inspiring him to adopt a plant-based diet—something that has revolutionized his life.
"And I also wanna thank my kid @harleyquinnsmith – the little vegan astronaut who explored this meatless/milkless galaxy ahead of me, leading by example," he wrote. "Since I never wanted to see the inside of a hospital ever again, I simply copied the Kid. So this wasn't a diet: these results came from a total lifestyle change of eating solely plant-based foods (which is tough because I hate vegetables)."
Cheers to this proud dad's success and may it turn into many more healthy years to spend with his encouraging daughter.