KFC and Pizza Hut Unite to Create Gravy-Filled Pizza [WATCH]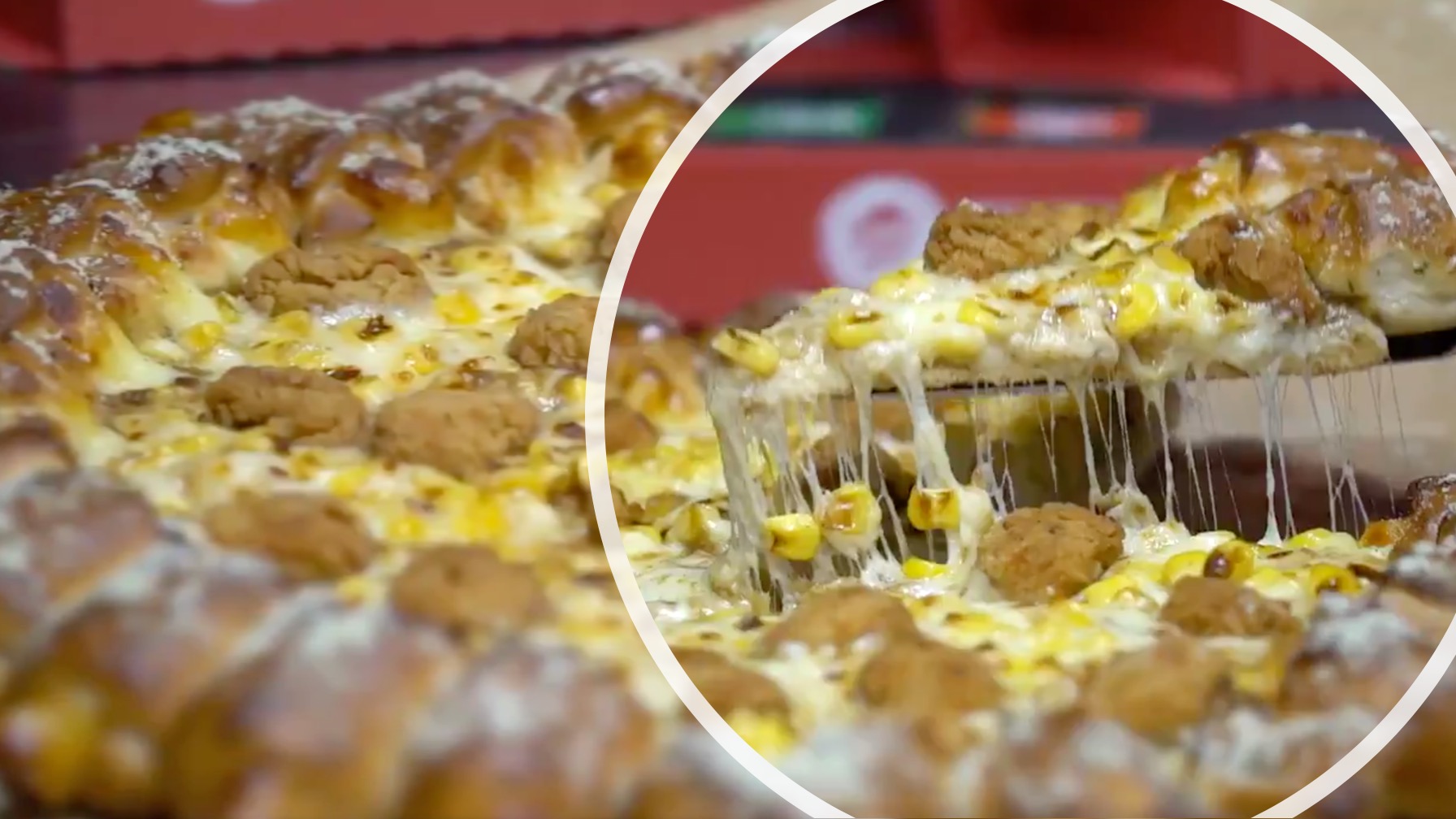 During the holidays, gravy is the great emulsifier. No matter how much you manage to pile onto your grandmother's "fancy plates," that brown, viscous liquid is there to be poured over into every nook and cranny.
But why should we stop there?
Two fast food behemoths agree that saturating things in gravy shouldn't simply be an activity delegated to the holidays. In fact, it should be used to elevate current culinary favorites to utter new heights of deliciousness.
So, like a beautiful and greasy fast food Megazord, KFC and Pizza Hut are combining their palatable powers to provide customers with something truly special in honor of National Pizza Day (February 9th).
It's #NationalPizzaDay and alongside @PizzaHutDeliver we've been concocting what can only be classified as a work of art.

The Gravy Supreme. Do we even need to ask if you'd buy it..? ???????? pic.twitter.com/eVLzzz4MkC

— KFC UK & Ireland (@KFC_UKI) February 9, 2019
"The Gravy Supreme" consists of a standard pizza base with a cheesy bites crust, a heavy slather of KFC signature gravy (instead of tomato sauce), and then topped with popcorn chicken, sweet corn, and garlic sprinkles.
"[It's] a match made in heaven. Believe me when we say it's an absolute thing of beauty," said a spokesperson for KFC UK & Ireland, via Evening Standard.
Whether you think it sounds amazing or just bizarre, you can't say you aren't at least a little bit curious to try it. It's like dubstep music—I don't really understand it but it still manages to get me excited for some reason.
Unfortunately, The Gravy Supreme will not be widely available anytime soon. It's currently being tested at a few select Pizza Hut and KFC locations. Depending on the response (which I can only anticipate will be astounding), a larger rollout of the wonderful gravy pies will take place next year.