Crocs to Sell KFC Branded and Scented Shoes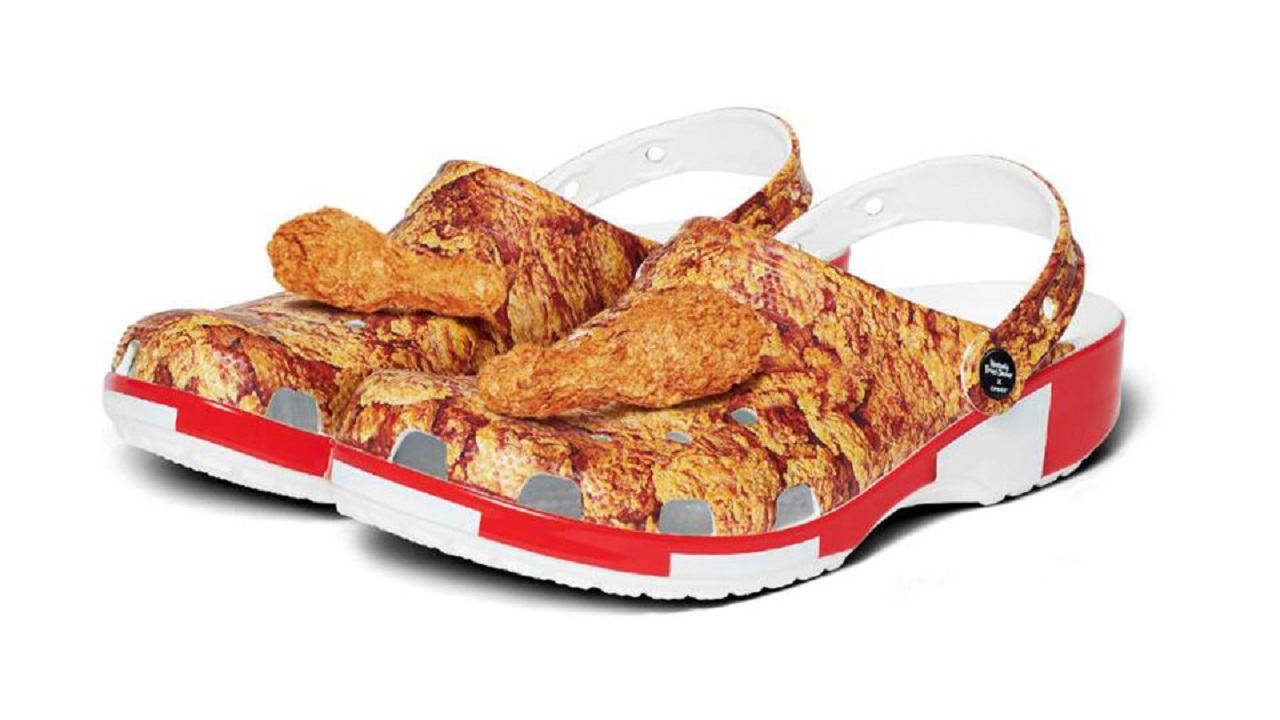 That's right, Crocs, a shoe brand, has partnered with KFC, a fast-food fried chicken brand, to make a new pair of shoes. You can not eat the shoes, they are not made of chicken or vegan chicken. They are actual shoes, actual Crocs, designed with KFC's colors and images of fried chicken on them.
And they smell like KFC.
Taste of Home has the lowdown on these new limited-edition KFC Crocs, which come in two different sizes, the typical Crocs, and 4.5-inch Bucket Clogs, which are more like platform shoes. Something Tom Cruise might wear in a scene with Charlize Theron.
But the real piece de resistance, emphasis on piece, are the Jibbitz. What are Jibbitz? I'm glad you asked.
According to Taste of Home, Jibbitz, basically bling for Crocs, are mini drumsticks placed on the top of each shoe. They're scented and removable if somehow the drumstick adorning your KFC-branded Crocs is a dealbreaker for you.
The KFC Crocs will be on sale this spring, on the Crocs website, and should cost around $60 bucks.
Was getting tired of my @crocs not being on the cover of PAPER Magazine. Yes, they are real. Coming Spring 2020

— KFC (@kfc) February 12, 2020