Kid Delivering Newspapers Must Be Time Traveler From 1980s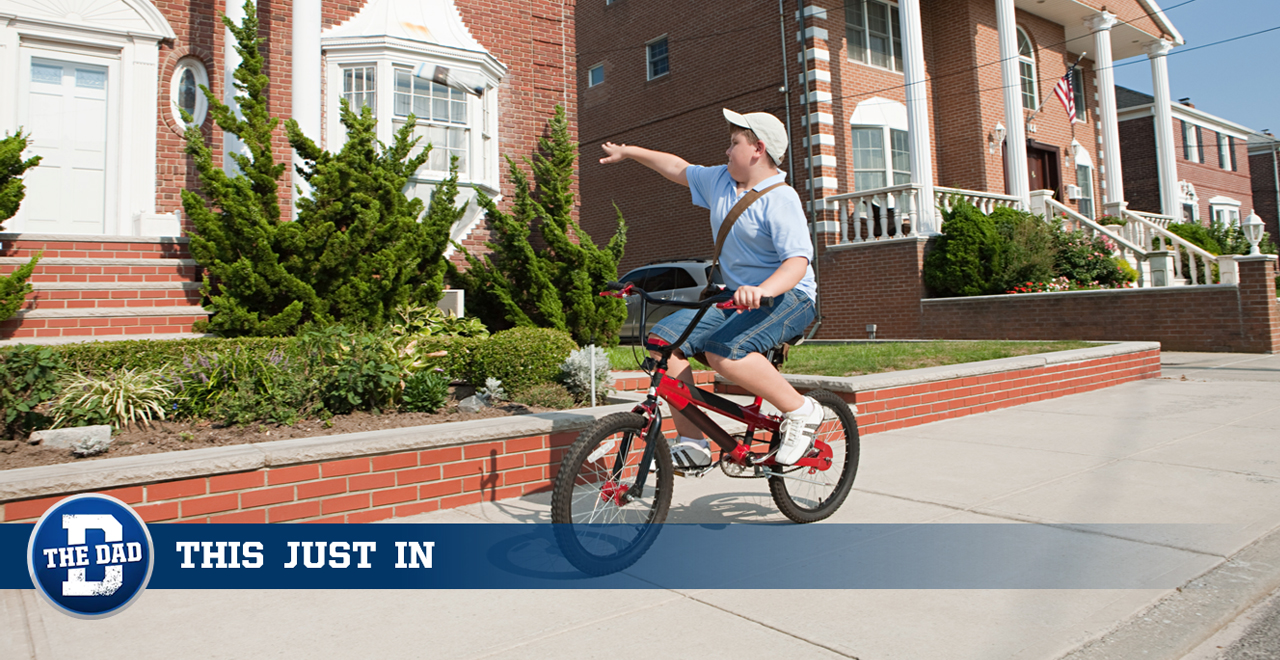 SYRACUSE, NY – In what many neighborhood residents described as an utterly surreal sight, 9-year-old Mikey Davis was seen delivering newspapers door to door earlier this morning, suggesting he must be a time traveler from the 1980s since it's not like anyone reads the paper anymore.
"I thought time traveling was just something you see in movies, but I saw that kid with my own two eyes," claimed local dad Tyler Meadows, who noted that digital media has all but killed the print market, and that there's no way a Gen Z child would consider newspaper delivery a financially viable summer job.
As residents of the cul-de-sac watched curiously from their windows, one man emerged from his home and asked the boy what year it was only to be met with a confused stare that offered no answers, which makes sense since a kid from any decade would have the same look on their face if asked such a dumb question.
"If he were delivering iPads or Kindles door to door then I would understand. But newspapers? This kid is either a time traveler or from another planet," stated Tyler, who told his family to close the blinds and hide just in case this was the first sign of an alien invasion.
While many townsfolk were initially fascinated with Mikey's presence, their attention quickly turned to a man who was seen delivering milk to a nearby house. Many residents became convinced that the man was a time traveler from the 1950s, though in reality he just worked for Amazon.
This Just In…is The Dad Faking News. Despite being completely plausible to parents, it's satire and intended for entertainment purposes only. For more stories like this one click here.