Kid Hijacks Live Weather Broadcast to Announce Incoming Farts [WATCH]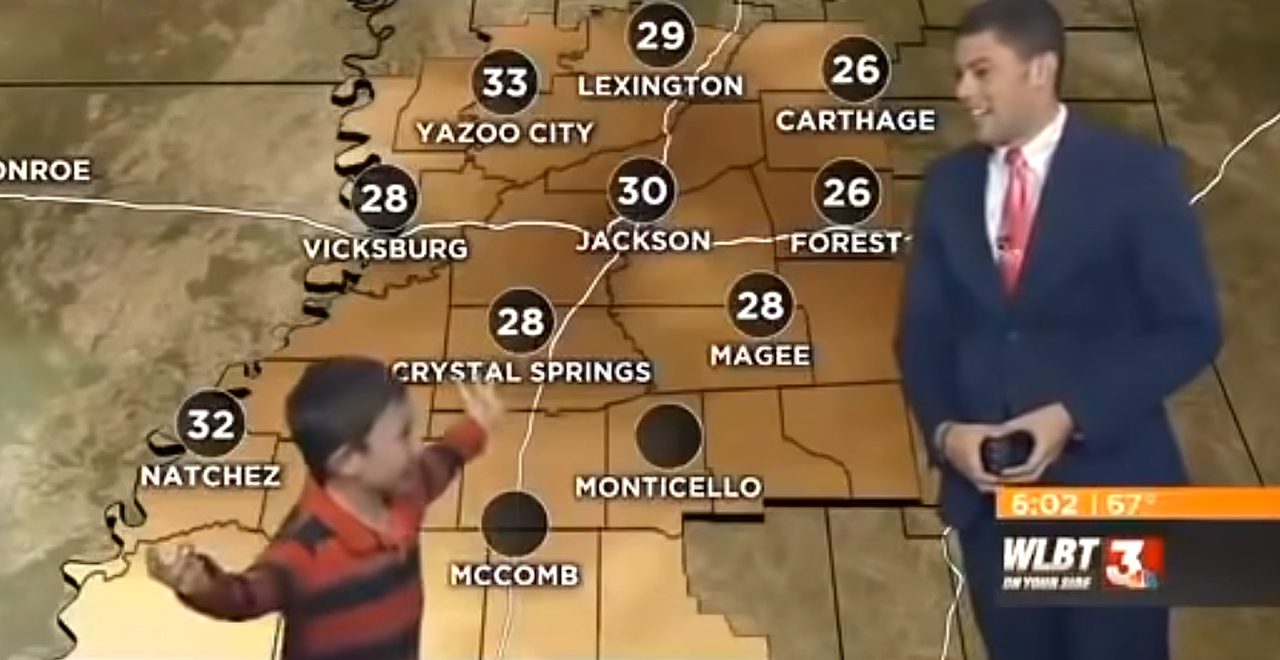 Most have noticed the extreme and erratic weather patterns affecting the nation in recent years.
While the heated debate regarding what exactly is the cause and what can be done about it rages on, one pint-sized radical decided to break into a local news studio to broadcast his opinionated message to the masses in the middle of meteorologist Patrick Ellis's weather report.
(SPOILER WARNING: It has to do with farts)
To his credit, when this little guy sees an opportunity, he takes it.
"We've got a little bit of, uh, interesting things going on right now," Ellis said, trying hopelessly to keep his composure while the child hijacker completely dominated their encounter. The only time he stops his incoherent ramblings is when he slid over and fired a fart directly at Ellis's kneecaps.
Bold move, bud. Respect.
Ellis did his best to roll with this nightmare of a broadcast, offering the (possibly caffeinated?) kid a chance to point out the weather himself. . . which only gave him the stage he so desperately desired.
"Yeah, there are farts everywhere and toots, it's crazy," the boy yelled, boldly providing Mississippi viewers with a shocking new insight into meteorology.
The boy was then promptly carried off the stage, likely feeling very much like Kanye back in 2018.

It's hard to say just how these alleged farts and toots will affect day-to-day weather changes or climate change as a whole, but without this little whistleblower, who's to say how long such information would have been kept under wraps?
Your courage is commendable, mini fart informant.