Kid Who Wrote Xbox Fan Mail Is Tracked Down 17 Years Later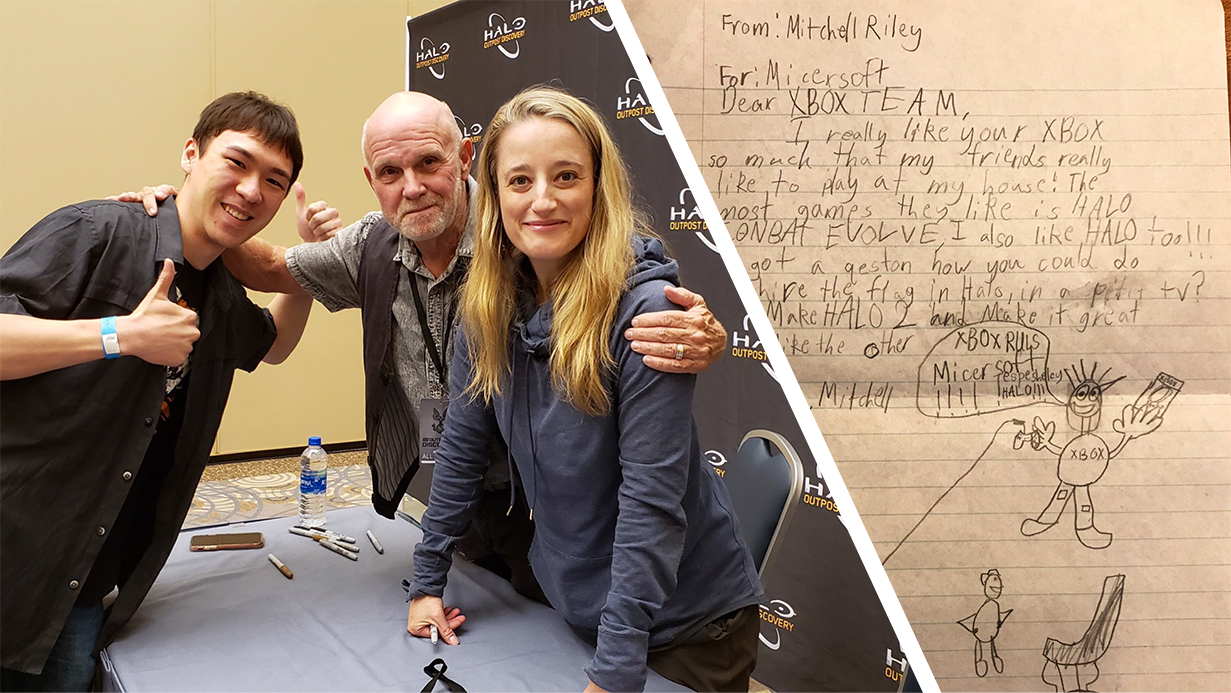 Seamus Blackley was one of the key folks behind the creation of the original Xbox, and while going through some stacks of old belongings, he stumbled across a hand-written note on notebook paper. The adorable fan mail was written in pencil 17 years ago—in the middle of the Xbox's heyday (feel old yet?)—by a young Mitchell Riley.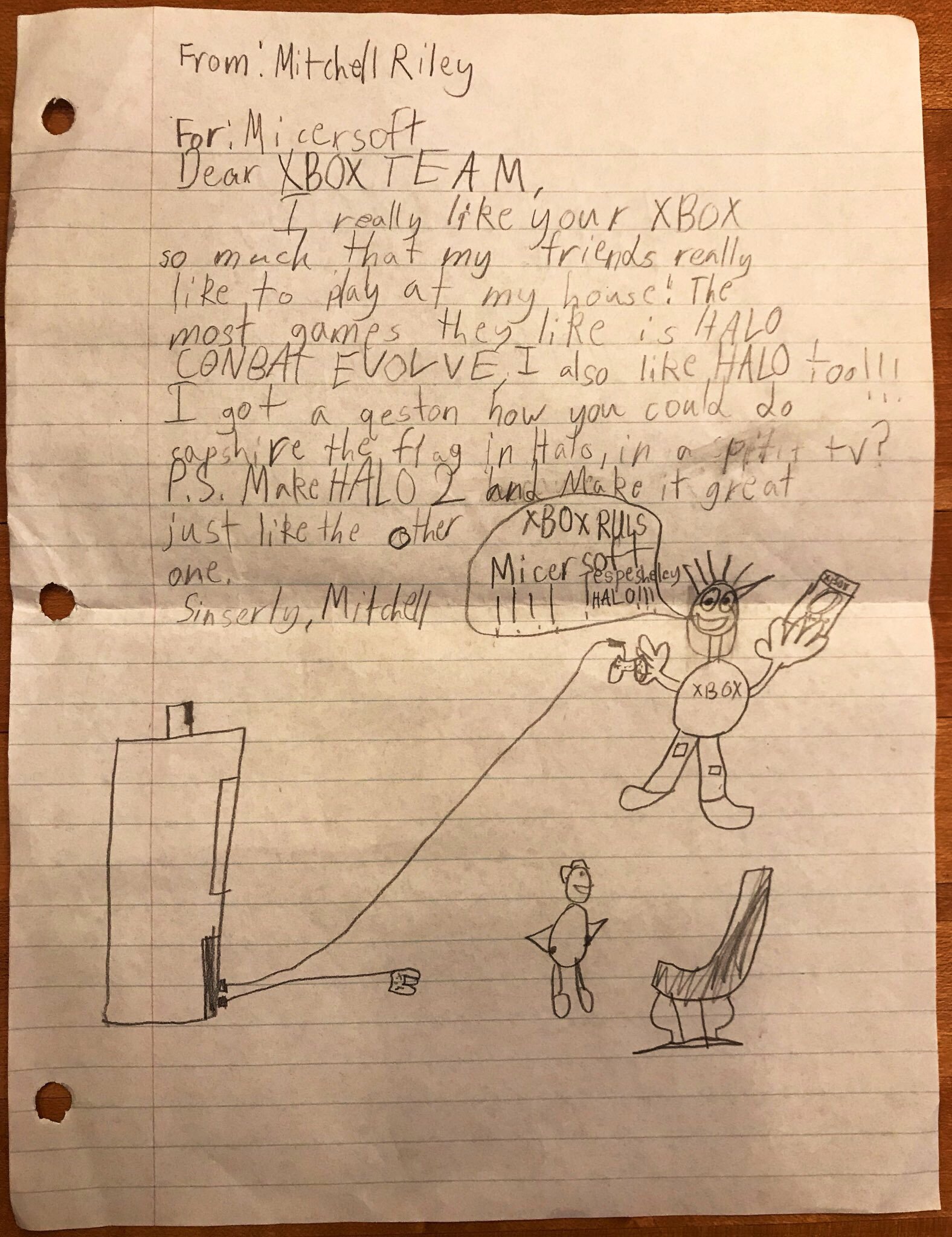 The letter states (not edited for spelling or grammar):
Dear XBOX TEAM,
I really like your XBOX so much that my friends really like to play at my house! The most games they like is HALO CONBAT EVOLVE, I also like Halo too!!! I got a qestion how you could do capshire the flag in Halo, in a pit TV?
P.S. Make HALO 2 and Make it great just like the other one.
Sinserly, Mitchell
The note also includes a tasteful illustration of a spikey-haired fellow—presumably, Mitchell—wearing Xbox merch and exclaiming how much the console "RULS."
To his horror, Blackley realized he never responded to the letter and finally decided to do his due diligence by tasking Twitter with tracking down the now-adult Mitchell Riley.
I found this heartbreakingly adorable letter in a old box of my Microsoft desk rubble. To my horror, I had obviously never responded to it, leaving the clearly wonderful little Mitchell Riley hanging for 17 years. This week I asked you all on Twitter to help me find him. AND… pic.twitter.com/jZ9cRUHd6o

— Seamus Blackley (@SeamusBlackley) August 23, 2019
And, with the internet being the internet, Blackley found out Mitchell wasn't only still a fan of Halo, but that he was spending that very week at Halo Outpost Discovery, an event where he was seen chatting up the voices of both the Master Chief and Cortana.
…HERE HE IS as an adult — and I could never make this up — hanging out with Master Chief (@SteveDownes117) and Cortana (@jentaylortown)! pic.twitter.com/drS2U9xQhc

— Seamus Blackley (@SeamusBlackley) August 23, 2019
Seeing everything come full circle, it proves that Microsoft is truly a household name when it comes to video games, having highlighted the entire lives of many adult gamers.
Now, we just need to figure out how to play "capshire the flag" in a "pit TV."