Kids Restore Dad's Old Thunderbird, Can't Do Same for His Hairline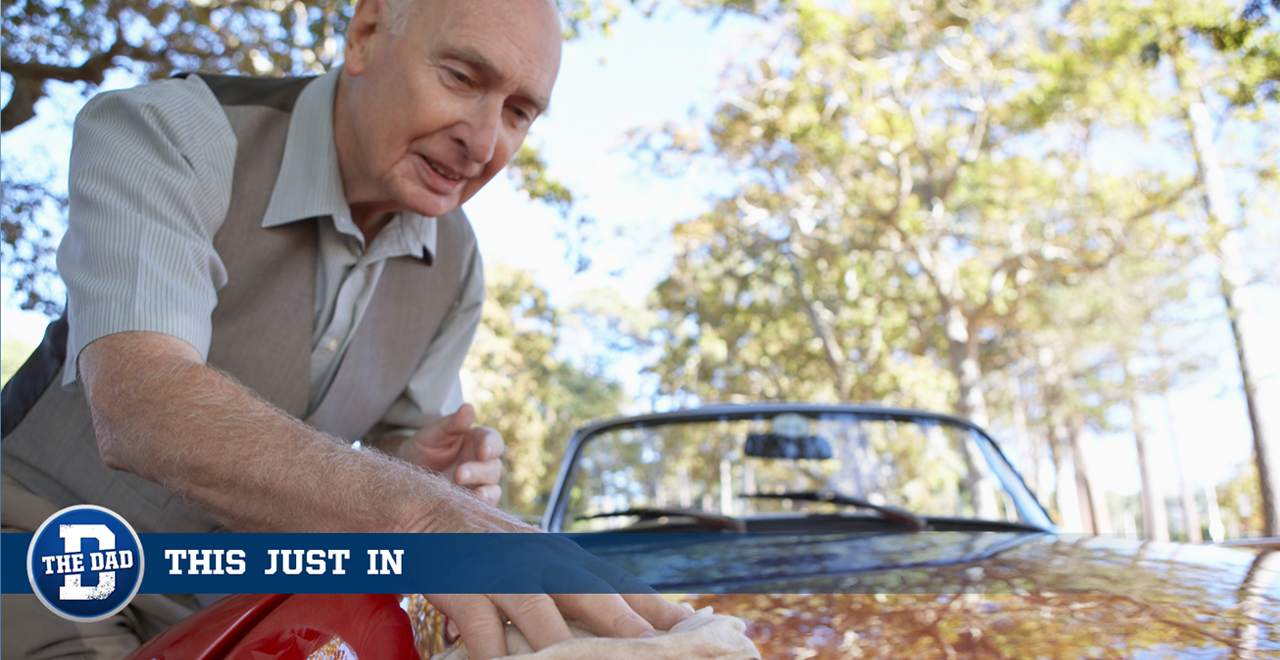 DES MOINES, IA – Expecting his birthday presents to be more of the same ties and cufflinks he had received in years past, 70-year-old Hector Lopez was completely blown away when his kids surprised him by restoring his old 1960s Ford Thunderbird, though they were unable to do the same for his heavily receded hairline.
"This is the most wonderful gift anyone has ever gotten me," gushed Hector, as he rubbed his cue ball head in disbelief, blissfully unaware that his children had put over $20,000 into refurbishing his beloved teenage car whereas it would've cost an infinitesimal amount more to research a cure for his late age baldness.
But the gifts didn't end there, as Hector's son and three daughters provided him with a matching red jacket, driving gloves, and a plethora of sunscreen—a much-needed addition to his glove compartment since last time he drove this convertible he had a full head of hair and never had to worry about getting a burnt scalp.
"It looks just like it used to," muttered a teary-eyed Hector, staring at his car in disbelief, clearly referring to the car itself and not his own reflection in the freshly waxed hood.
As Hector took the car for a spin, his children all agreed that the investment was well worth their father's happiness, even though a toupee would've cost thousands less and still probably helped his self-esteem to some degree.
This Just In…is The Dad Faking News. Despite being completely plausible to parents, it's satire and intended for entertainment purposes only. For more stories like this one click here.