Late Dad Surprises Son With Puppy He'd Always Wanted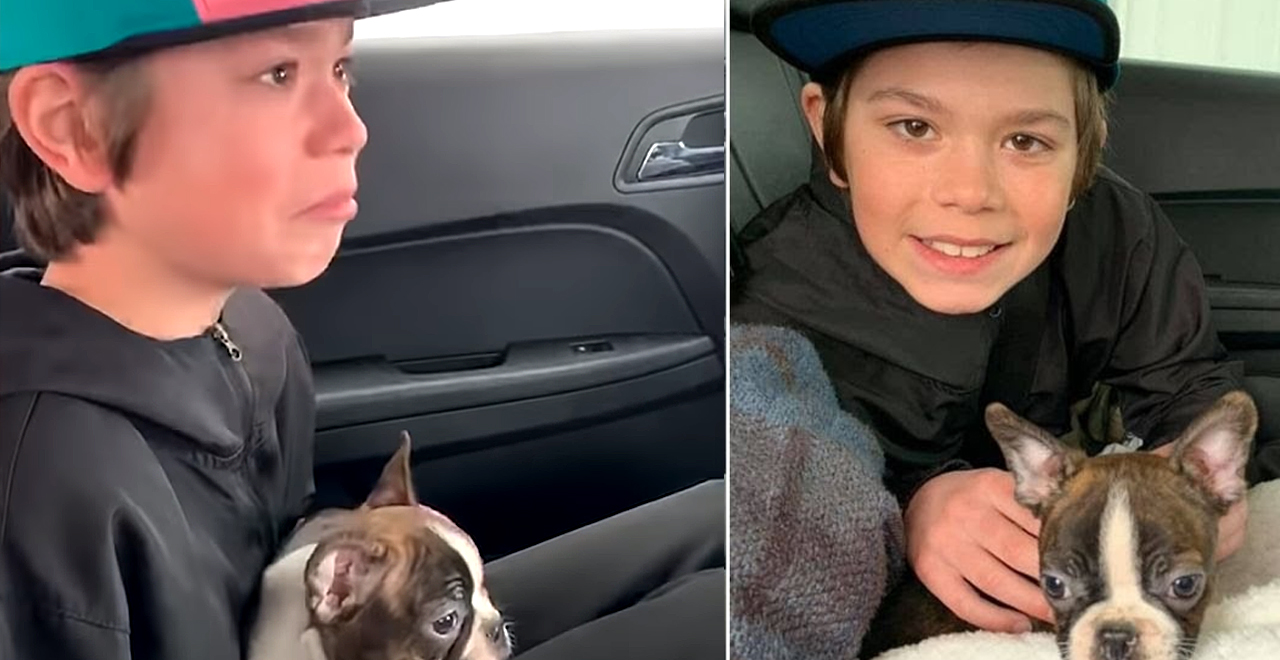 There are few things harder than losing a parent. Especially when you're still just a kid. but some things can help ease the pain.
13-year-old Logan Kavaluskis recently lost his dad to cancer. In early January, the Joe Kavaluskis passed away after a 9-year-battle with multiple myeloma, at the age of 47. He knew how difficult it was going to be for his son, so he planned a special surprise.
Logan's family told him they head to drive up north, from Hudsonville, Michigan, to pick up a puppy for someone, but never told him for whom. The teenager had always wanted a puppy, but it wasn't possible, because his father was allergic, which made it a non-starter. So Joe arranged for Logan to get one, as a parting gift.
Joe and his family had secretly located a healthy Boston Terrier and made the arrangements. So on Logan's 13th birthday, less than a week after his father had passed, they drove up to get it. They grabbed the pup and began the trek home, stopping at a gas station to take a picture of the dog. They asked Logan to hold it and once it was, his cousin Jon revealed the puppy was for him.
"That's your dog. He's yours. Dad wanted you to have a puppy," Jon tells him, as a surprised Logan asks, "Really?"
Yes, really. Obviously, no dog can make up for the loss of a parent, but Logan will always treasure his new friend, whom he named "Indy," as both the dog he'd always wanted and his father's final message to him.
Get some tissues ready and watch the video: