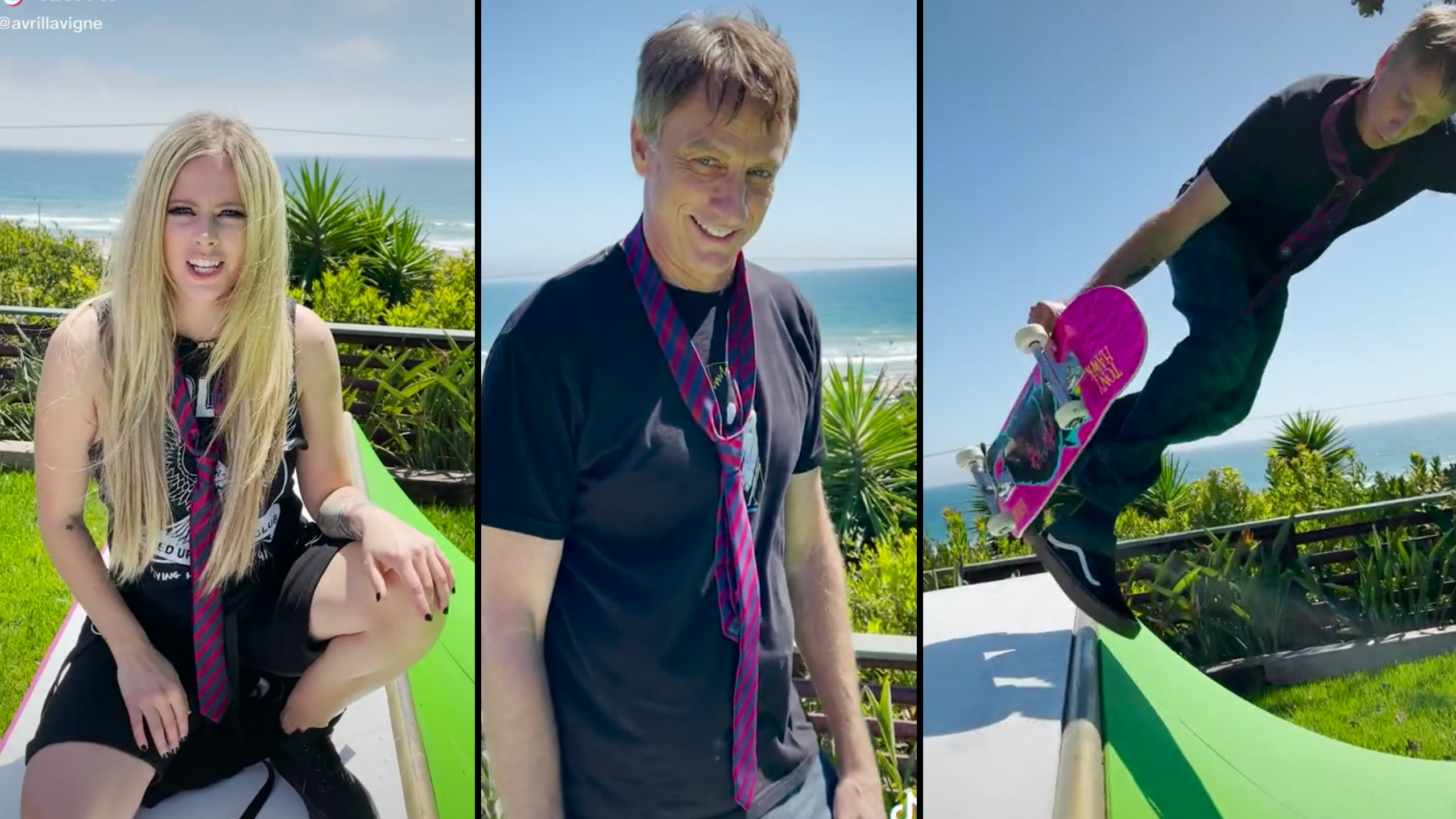 Credit: TikTok/Avril Lavigne
If you're interested in a little time travel to spice up your day, Avril Lavigne is here for you. She made her Tik Tok debut (see, it's not *just* for kids, it's also for us olds!) and it stars a cameo from the truest Sk8er Boi (now Sk8er Dad) himself, friend of The Dad, Tony Hawk.
Lavigne does what people do best on Tik Tok, and does some lip-syncing. Of course, she's doing something a *touch* different, because she's lip-syncing herself, singing her famous song Sk8er Boi. As she hits the "he was a skater boy" it cuts to Hawk, now wearing her tie, as he breaks into some skating stunts on a beachfront ramp. Watching it will transport you in time directly to 2002, without passing Go or collecting $200.
She timed the release of this retro (can we call anything from the 2000s retro???) video to Go Skateboarding Day, and including Hawk is the perfect touch. No one embodies skateboarding more than the legend himself, who owns north of 70 titles, has pioneered numerous moves, and he even taught Lavigne how to skateboard a little.
Hawk shared the clip to his Instagram, saying the "Sk8er Boi singer learns skating move from old Sk8er man."
View this post on Instagram
Nostalgia is always a hit in popular culture, and this short clip is as pure it gets.