Lay's Beer Cheese Chips Will Pair Perfectly With Beer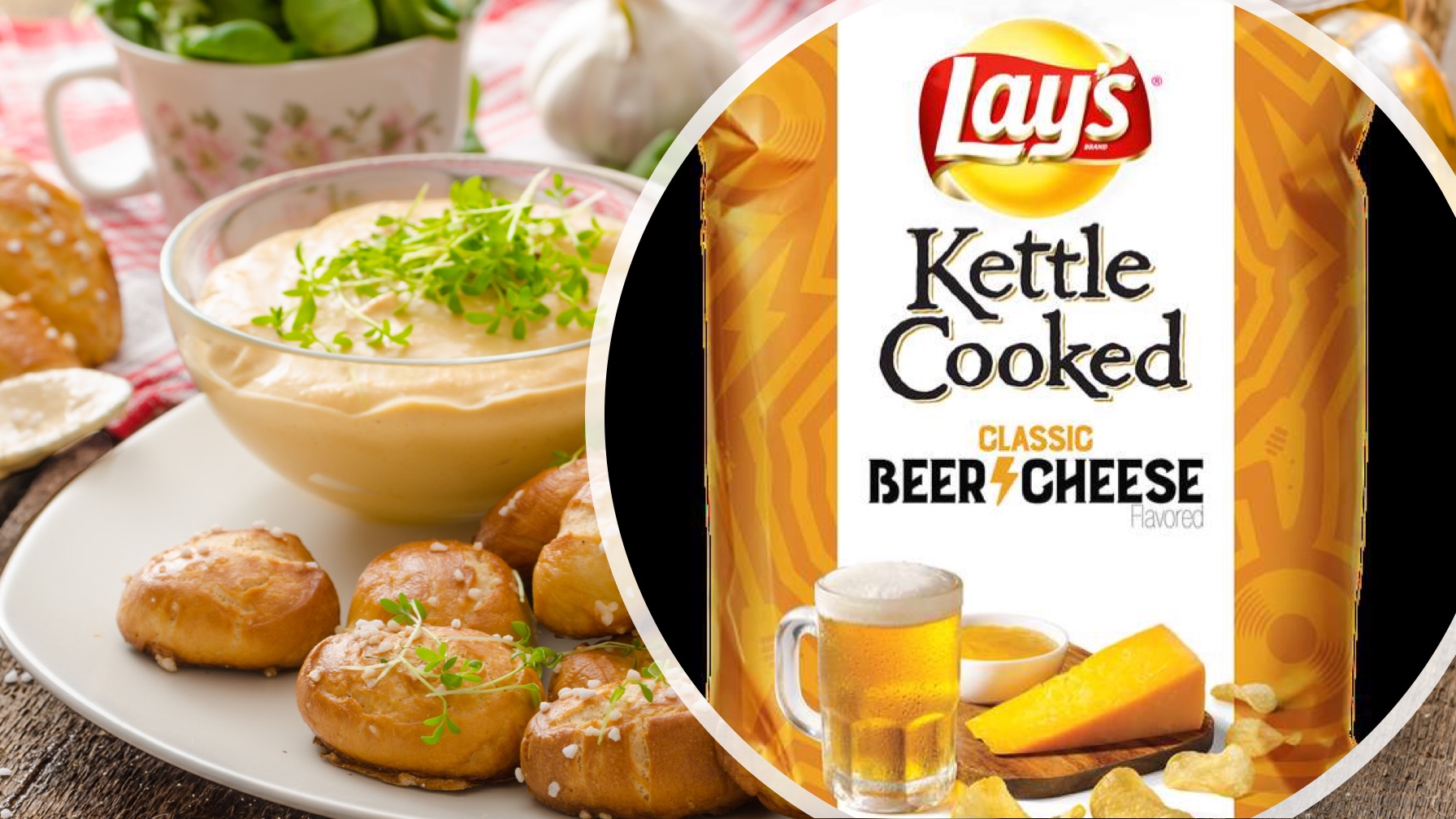 Beer cheese is something close to a sacrament in the midwest. Thought to have originated in Kentucky, the famous dairy concoction has a consistency varying between that of nacho cheese and thick cream cheese, and has traveled far and wide across the region, gathering a cult-like fanbase who swear by specific ingredients and methods that make it "perfect."
Now, in what will surely cause an uproar of either joy or disgust, Lay's is releasing this unique cheesy experience as their newest flavor in their line of kettle cooked chips.
The sharpness of the cheese is tampered by the slight bitterness of the distinct beer flavor, much like how the dairy balances our sour cream & cheddar-flavored chips, creating a distinct flavor that is all its own.
Will some beer cheese purists scoff at such sacrilege? Of course.
Will beer enthusiasts take issue with it? Probably not.
It's beer, cheese, and chips: the three primary food groups of any self-respecting person with high cholesterol. It's hard to stay mad at something as delicious as that.
Check out this shining review by Andy Kryza over at Thrillist:
"Lay's has created something close to magic here, and the chip would easily crack the top five all-timers were it a permanent addition to the roster. The cheese is sharp, but that sharpness mellows out quickly, much in the way the Cheddar & Sour Cream flavor tamps down its fake cheese notes with some cool dairy powder. But this somehow tastes less processed, with the beer flavor adding a slight hint of bitterness that makes this one of the most unique and addictive of the offerings. This should be a permanent fixture in the chip aisle."
Sounds like I'll need to pick up a six-pack.