Le Creuset Is Unleashing Limited Edition Star Wars Cookware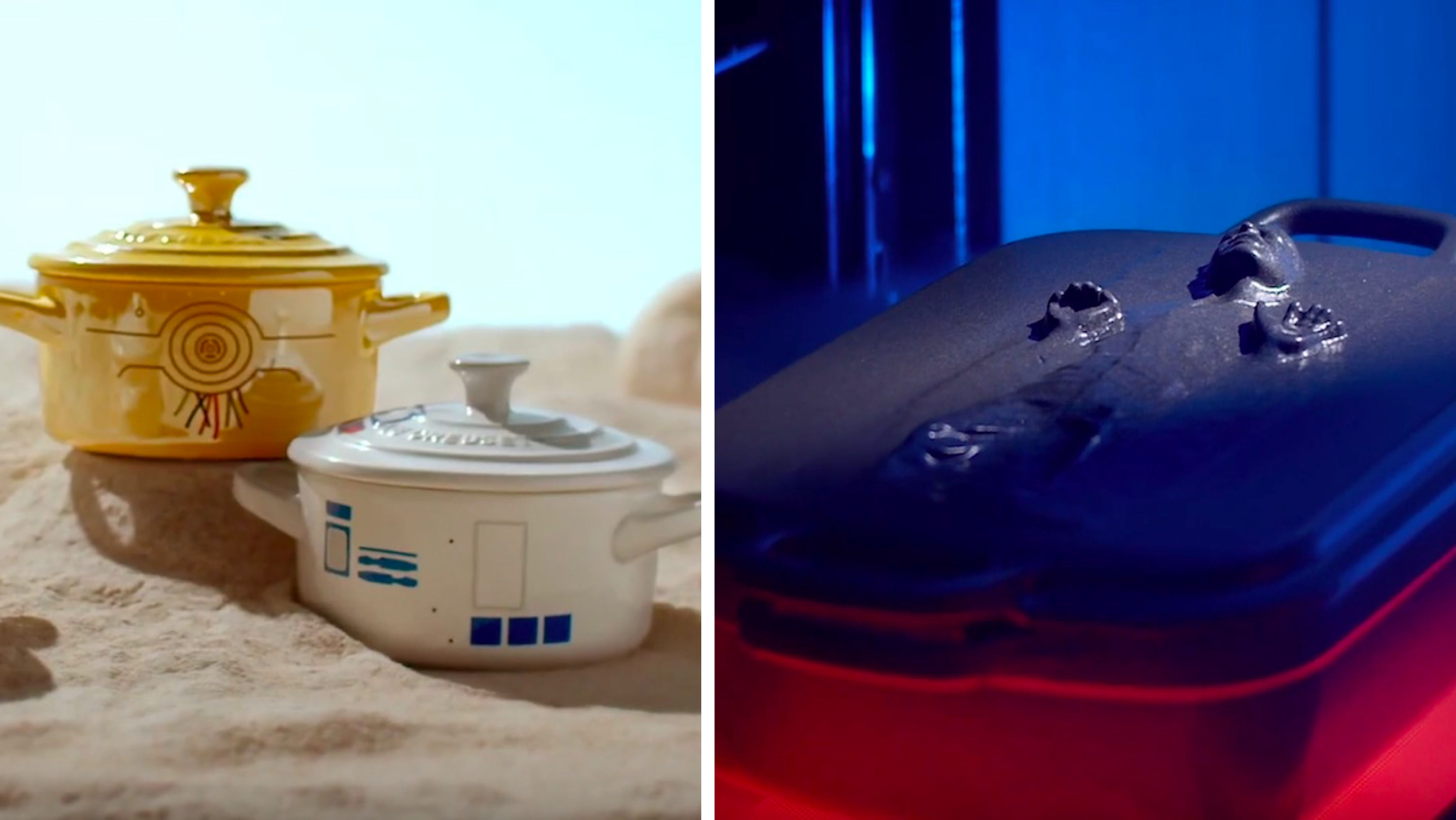 A meal can quickly go all Anakin Skywalker on you (burnt to a crisp) due to low-quality cookware, so stop going to the dark side and bring balance to your kitchen with the new Star Wars x Le Creuset collection.
The reputed king of cast iron, Le Creuset, is rolling out a brand new line of pots, pans, and everything in between that will make the little padawan in you jump for joy (sci-fi sound effects not included, unfortunately).
Introducing the @starwars x Le Creuset Collection, available for purchase November 1st exclusively at select Le Creuset boutique stores, online, and from @yuppiechef. Sign up to our newsletter to be notified when #StarWarsXLeCreuset goes live: https://t.co/I9ErhIUmoI pic.twitter.com/RLL8z28TN2

— LeCreusetSA (@LeCreusetSA) October 4, 2019
These specialty items will be available November 1st at Le Creuset and Williams-Sonoma, but they'll cost you a pretty penny. The high-quality and lifetime guarantee that Le Creuset offers already makes their products a significant investment, so naturally, this limited edition series is pricey as well.
Han Solo Carbonite Signature Roaster ($450)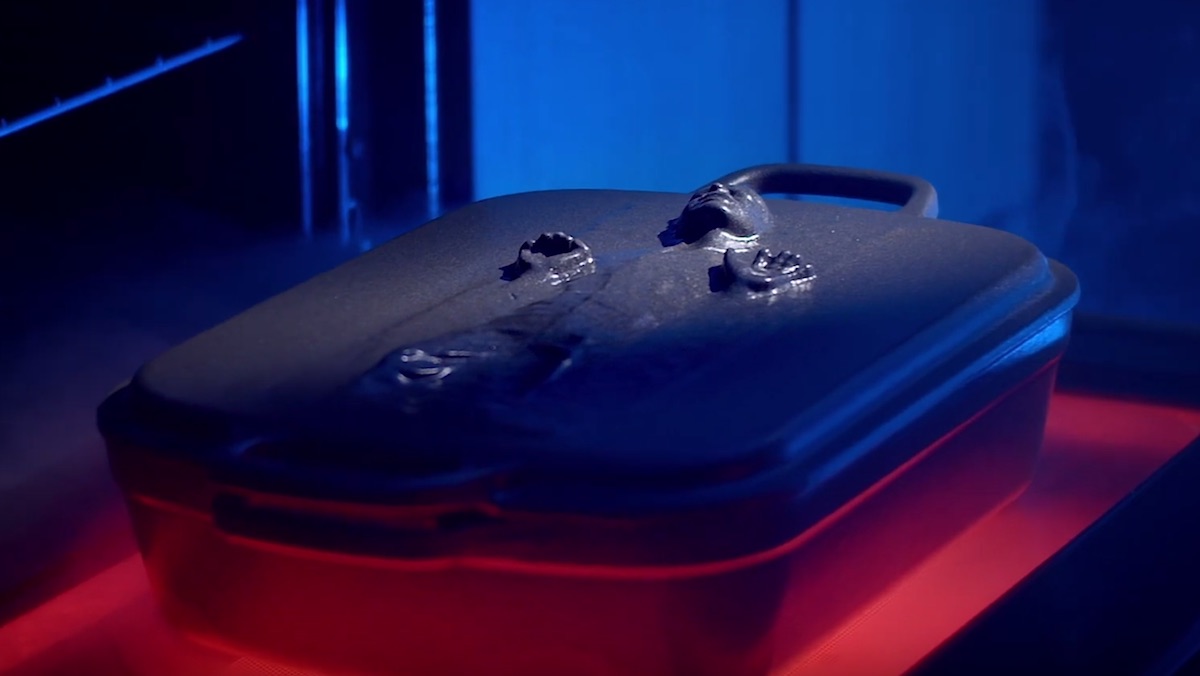 It's the company's only roasting pan with a lid, so why not make it look like there's a dead guy on it, right? I know, I know… he's hibernating. Well, the price tag will probably be a rude awakening.
Porg Pie Bird ($25)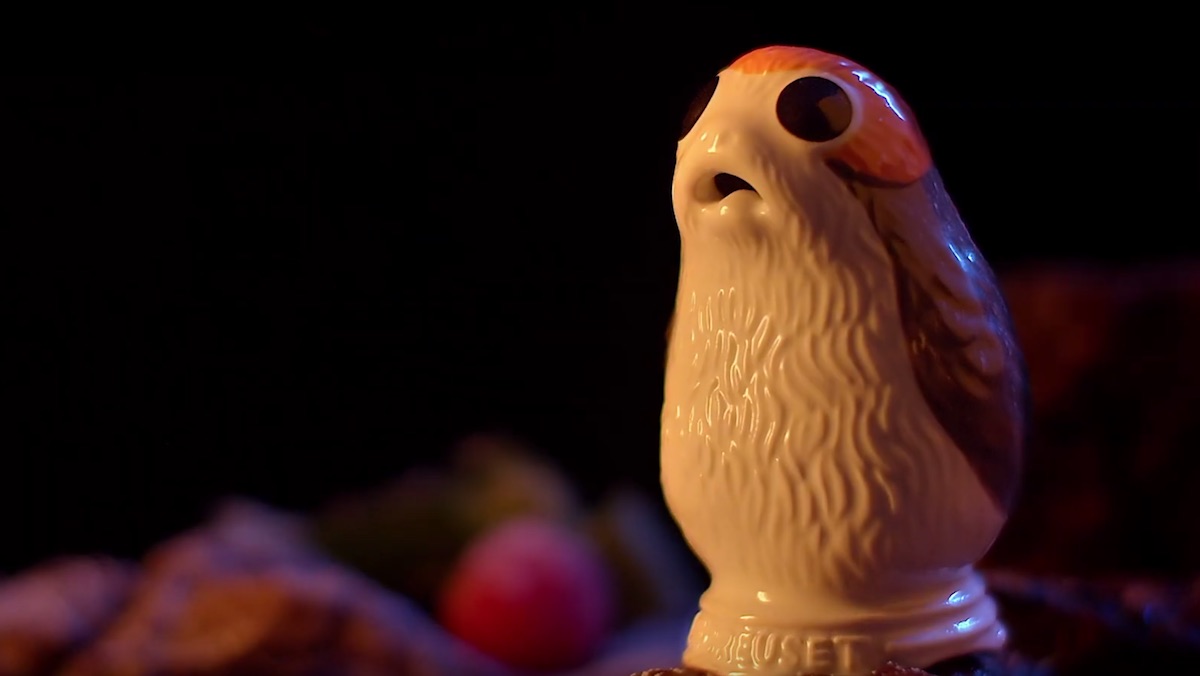 I'll be honest – I didn't know what a pie bird was until looking it up. Apparently, this little porg's job is to sit in the middle of the pie and vent steam from it so the delicious insides don't bubble over. An honorable job, if I've ever known one.
Droid Mini Cocottes ($30 each)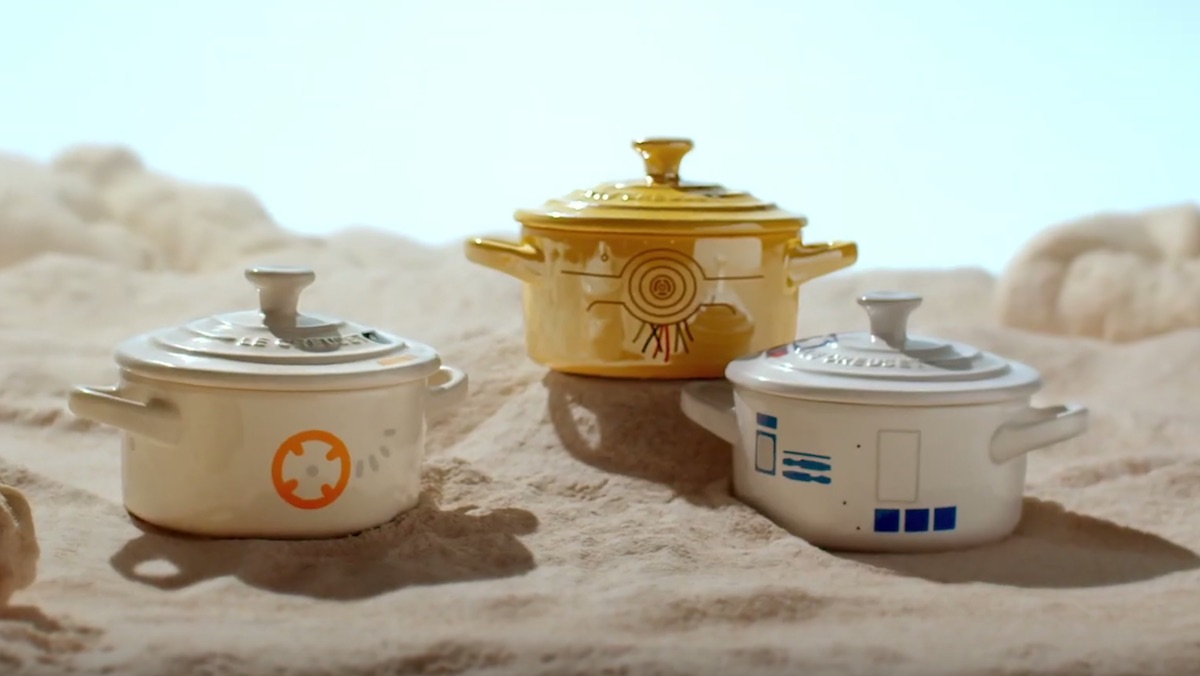 Coming in a trio of paint jobs—R2-D2, C-3P0, and BB-8—these mini cocottes are the perfect side bowls to honor your favorite sidekick heroes.
Millennium Falcon and Death Star Trivets ($20)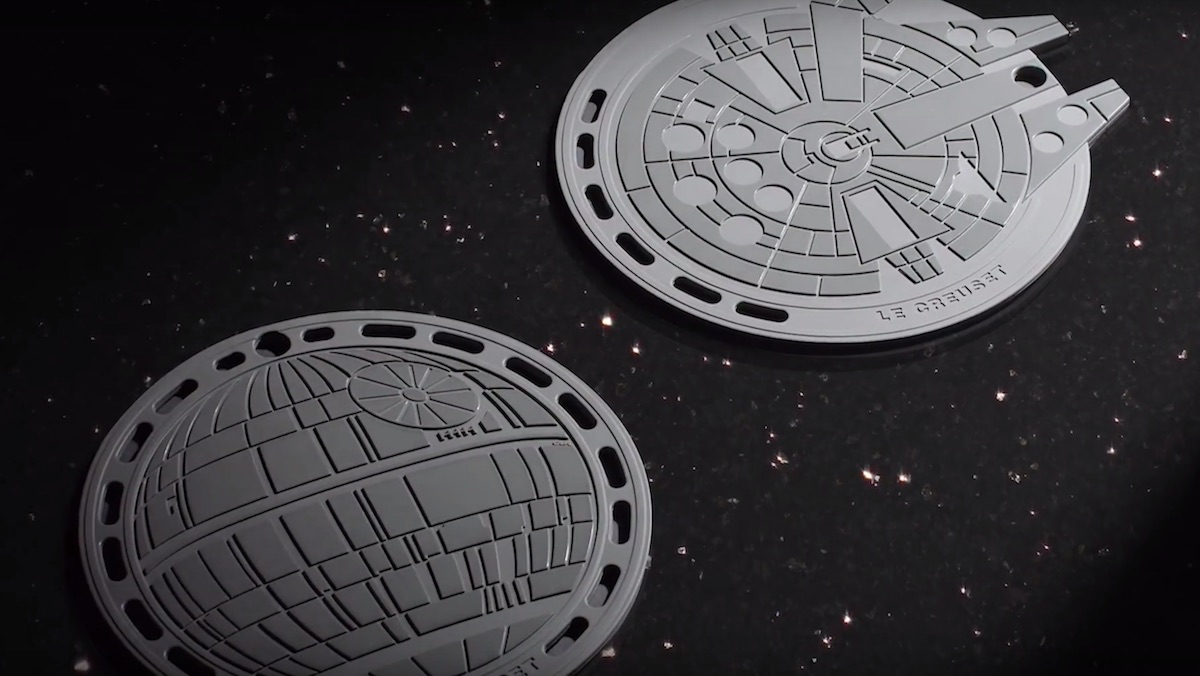 That's no moon. That's an ideal spot to place hot dishes.
Darth Vader Round Dutch Oven ($395)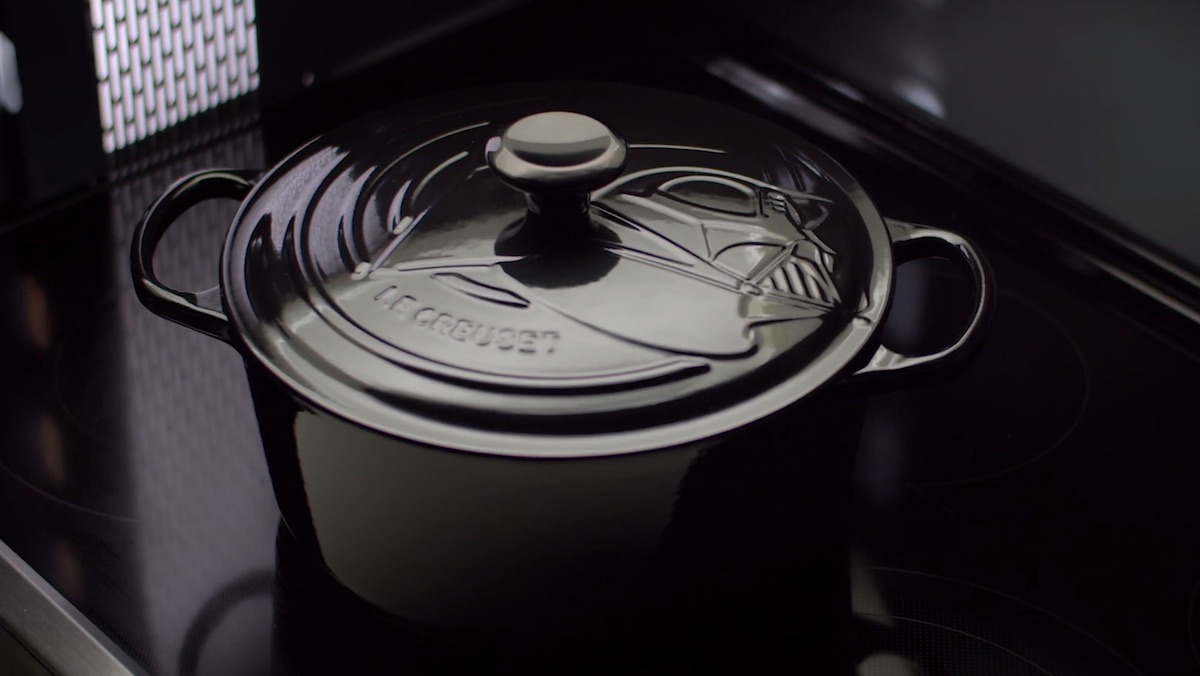 Once, you were but the learner, but now you are the master (chef). Le Creuset's signature item required a truly signature look and, honestly, I think they nailed it with this bad boy.
Tatooine Round Dutch Oven ($900)
The crème de la crème of the collection, however, is this very, very limited edition dutch oven based on the Skywalker's home planet. Le Creuset wrote:
"inspired by the desert planet that Luke and Anakin Skywalker both called home, this exclusive Round Dutch oven is as unique as Tatooine's iconic, binary sunset. Complete with a Signature Gold Knob and featuring the pinks and blues of a fading Tatooine sky, this special-edition pot perfectly captures the warmly-lit world in the galaxy's Outer Rim—the world that first introduced us to the Star Wars saga.
In honor of The Rise of Skywalker, the ninth film highlighting the Skywalker's epic legacy, only nine of these pieces will be sold. If you're feeling lucky, you can sign up for one here (though, in my experience, there's no such thing as luck).
If you're ready to drop some serious change on this gorgeous set, you can register your email now to be the first to buy them. May the Force be with you.