LEGO Builders Created a World Record Model of a Volkswagen Van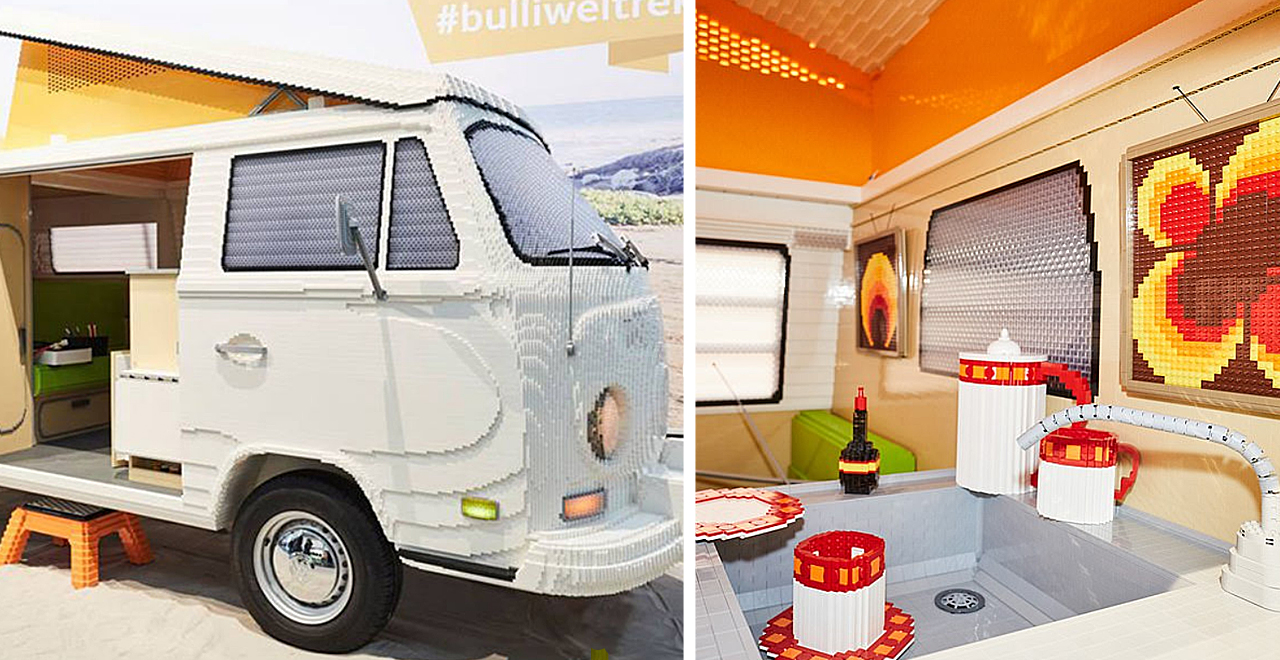 Building with LEGO is like sex—most people think they're way better at it than they actually are. Sure, your own version of the Millennium Falcon looked great in your head, but after construction, it looks more like Chewbacca's piloting a weird bulbous pancake.
That's not the case for everyone, though. Take this full-size model of a Volkswagen T2 Bulli camper van, for example, which is a mind-shattering work of brick-filled art.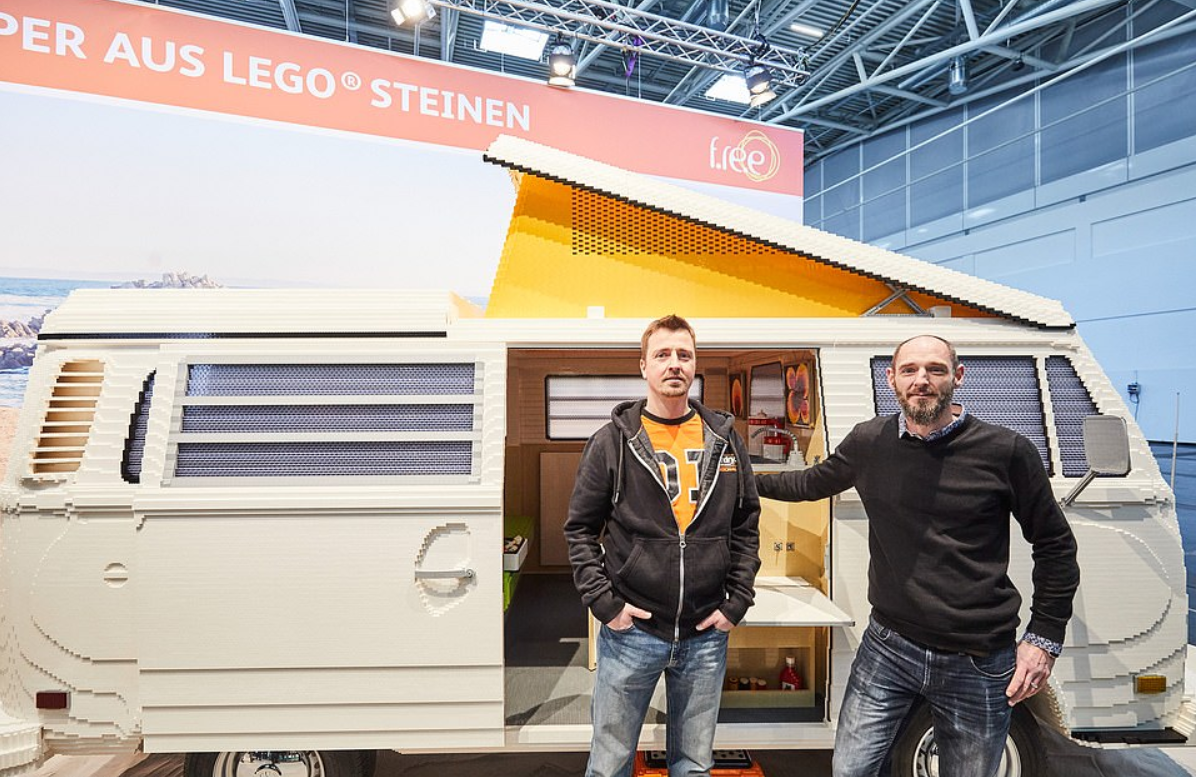 The camper is comprised of an astounding 400,000 bricks (which undoubtedly makes it more expensive than an actual VW van) and was assembled by Legobuilder Rene Hoffmeister.
Hoffmeister, one of the world's 12 certified LEGO model builders, and his colleague, Pascal Lenhard, spent six painstaking weeks building the van, eventually presenting it at the German leisure and tourism fair, F.re.e.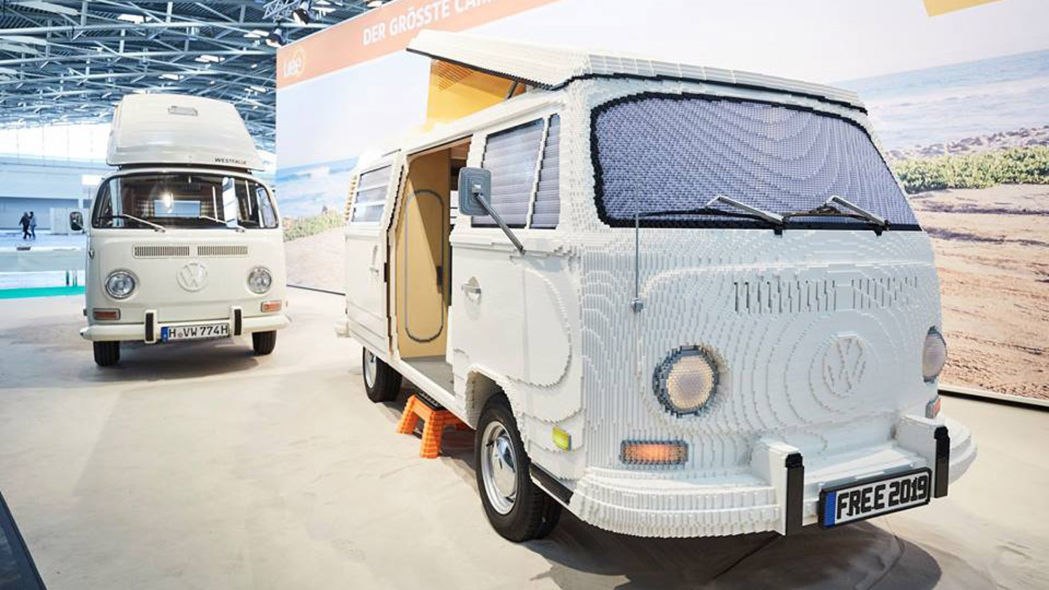 The vehicle perfectly matches the dimensions of an actual VW campervan and weighs an astounding 1,543lbs (only about 1,000lbs fewer than the actual VW van from the late 60s).
The level of detail is pretty ridiculous, too. From pictures hung on the walls to sets of dishes and cups, the camper van actually feels "lived in."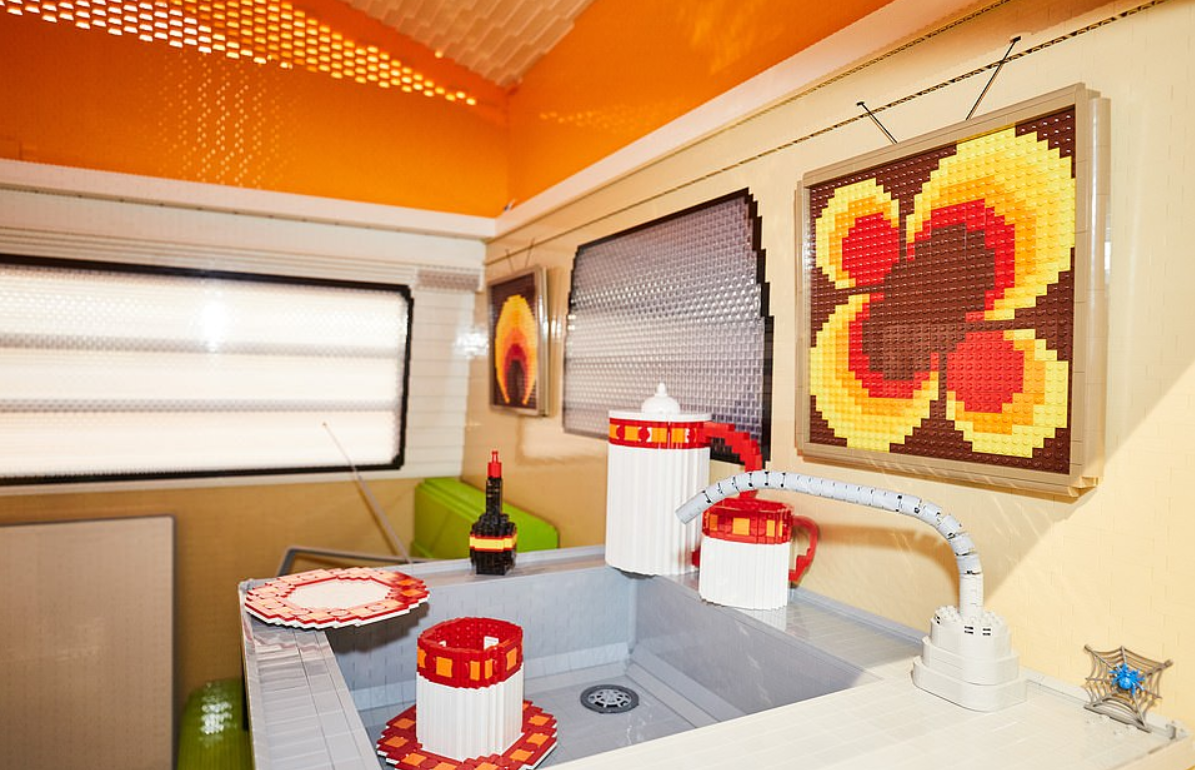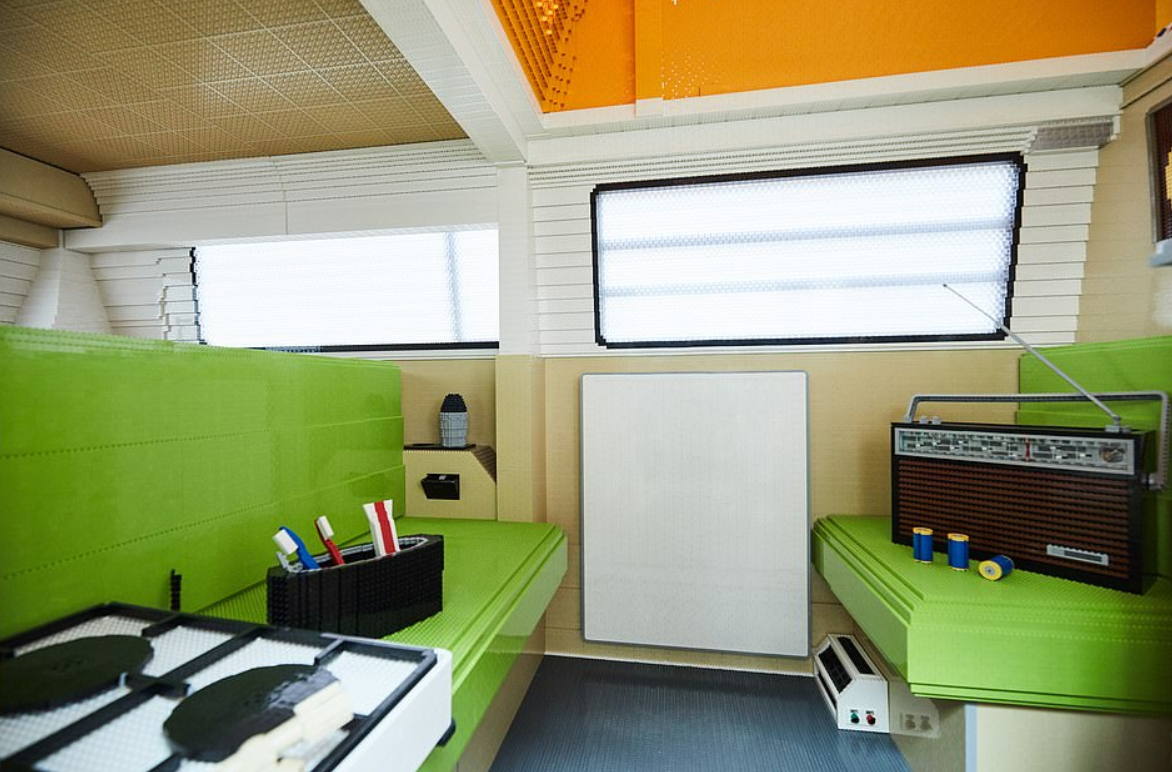 But don't go thinking Hoffmeister and Lenhard just started stacking blocks one day as normal humans do. This was a very technical project that required careful planning.
"With the help of 3D programs, the two builders created a construction plan in advance, from which the exact quantity of bricks required was calculated," explained Daniel Keppler, the catalyst for the build.
That doesn't mean the project went off without a hitch, though, either.
"Around three weeks into the project," Keppler said. "20,000 transparent bricks for the windows of the Bulli were missing and all constructions were stopped for a short time."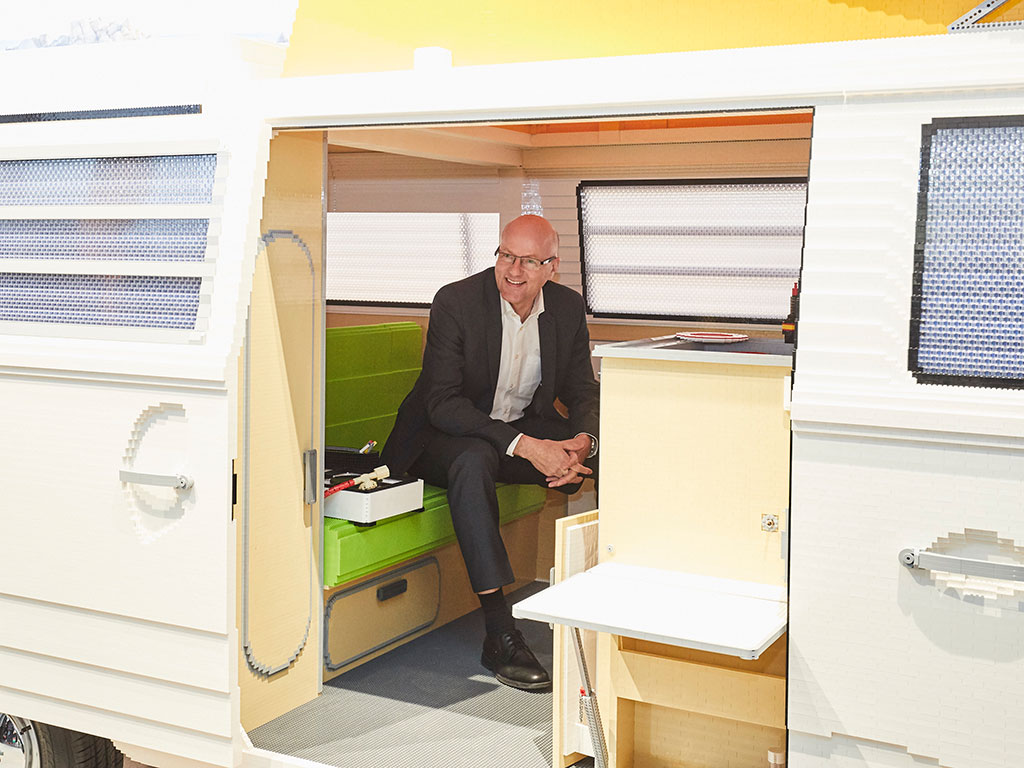 In order to make up for lost time, Hoffmeister and Lenhard had to crank out insane hours, working weekdays and weekends from morning to night, just to make it to the fair with the completed vehicle. Clearly, their efforts paid off as they are the proud new holders of a world record.
If you want to see the Hoffmeister and Lenhard in the process of building the colossal camper, check out the video below.
(DISCLAIMER: It is very German)