LEGO Foundation Launches Braille Bricks for the Blind and Visually Impaired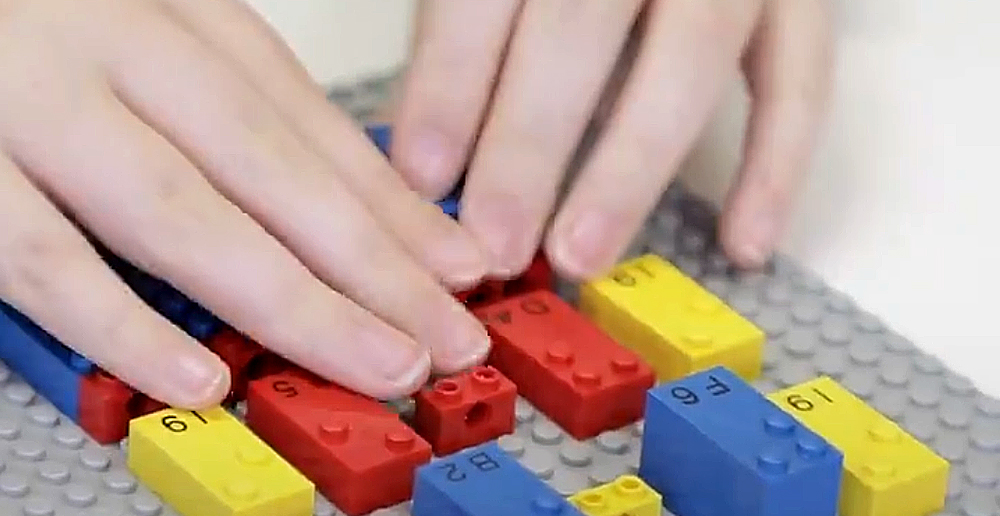 The Lego Foundation along with organizations from Denmark, Brazil, the UK, and Norway, have teamed up to launch a new project to help blind and visually impaired children learn Braille in a playful and engaging way.
We're super excited to introduce LEGO Braille Bricks – a new product from @TheLegoFoundation that will help blind and visually impaired children learn Braille in a playful and inclusive way! pic.twitter.com/48cqYEZ54t

— LEGO (@LEGO_Group) April 24, 2019
LEGO Braille Bricks, a concept first proposed to the LEGO in 2011 by the Danish Association of the Blind and again in 2017 by the Brazilian-based Dorina Nowill Foundation for the Blind, is now becoming a reality as prototypes are now rolling out overseas.
According to a release from the company, the bricks will be much like their famous counterparts, utilizing the same number of studs used for individual letters and numbers in the Braille alphabet, while still remaining fully compatible with the full LEGO System.
It's an important step forward that many say has is needed now more than ever.
"With thousands of audiobooks and computer programs now available, fewer kids are learning to read Braille," said Philippe Chazal, Treasurer of the European Blind Union. "This is particularly critical when we know that Braille users often are more independent, have a higher level of education and better employment opportunities."
The World Health Organization estimates that 19 million children are vision impaired globally. Of those, approximately 1.4 million have irreversible blindness.
"Blind and visually impaired children have dreams and aspirations for their future just as sighted children," said John Goodwin, CEO of the LEGO Foundation. "They have the same desire and need to explore the world and socialize through play, but often face involuntary isolation as a consequence of exclusion from activities."
The new bricks are designed to be inclusive – allowing teachers, students, and family members to interact on equal terms – with each brick featuring a printed letter or character as well.
"With this project, we are bringing a playful and inclusive approach to learning Braille to children," Goodwin added.
Educators who have already been using Legos in their curriculum are excited about this new addition.
I am a Teacher of Students with Visual Impairments and had a struggling #Braille reader in Kindergarten. Incorporating #Legos in to the lesson made all the difference.
Grateful!!!
Pics show that Braille and Legos are a perfect match for our blind and low vision students!! #TVI pic.twitter.com/1WZtRh9bao

— Leslie Edmonds (@VisionTechSvcs) April 24, 2019
The company expects the LEGO Braille Bricks to officially launch in 2020, being distributed free of charge to select institutions through participating partners. The sets will contain approximately 250 bricks covering the full alphabet, numbers 0-9, select math symbols and inspiration for teaching and interactive games.
For more information on the project, visit LEGOFoundation.com