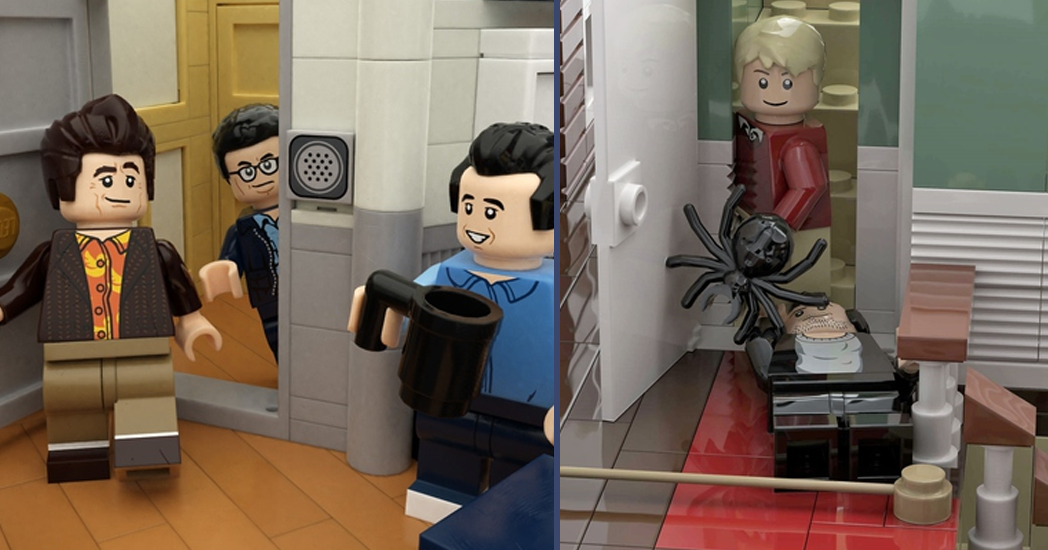 Credit: LEGO / Brent Waller / Alex Storozhuk
It's inspiring how LEGO has managed to stay relevant for almost 90 years now. From submarines to Baby Yodas, we'll never run out of things to build with those tiny, colorful, foot-penetrating pieces of interlocking plastic.
LEGO is always soliciting fresh ideas from amateur builders on their website. If you can drum up enough support, you could very well see that Fight Club play set you've always dreamed of come to fruition.
Alex Storozhuk is one of those lucky few to see their concept brought to life, suggesting a design based on the 1990 holiday blockbuster Home Alone.
"I can't even imagine holidays without Home Alone," Alex wrote in his proposal. "Last Christmas, we were watching it and had our Winter Village on display, I clearly remember the moment I asked myself – 'Why is there no LEGO Home Alone set?'"
The set is comprised of 3,000 pieces and allows you build the McAllister family's iconic suburban Chicago home. Other pieces include Kevin, Harry, Marv, rope, paint cans, a spider, a picture of Buzz's woof-inducing girlfriend, and a lovely cheese pizza just for Kevin.
You can recreate Kevin's classic bathroom mirror scream…
…fling some paint cans at the Wet Bandits…
…and even pull of that impossible stair sledding stunt.
Seriously, there's no way in hell Kevin made it out that doorway.
Then there's Brent Waller, who hit the 10,000 vote tally on his idea for a LEGO set to commemorate the 30-year anniversary of Seinfeld. The set looks just like Jerry's Manhattan apartment, with minifigures that resemble Jerry, George, Elaine, Kramer, and Newman. Wait, sorry, I mean *balls fist* Newman.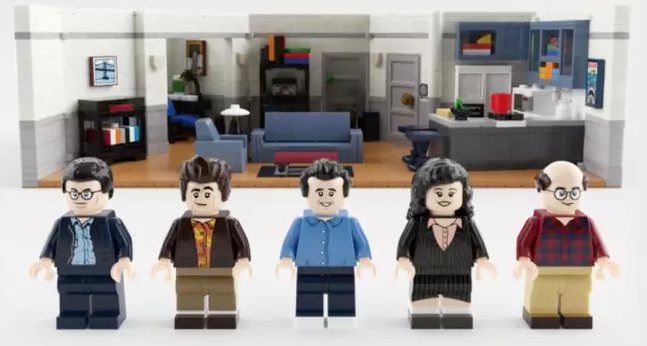 Here's a better look at Jerry's apartment. We'll just assume those tiny plastic cabinets are filled with tiny plastic cereal boxes.
Jason Alexander, George Costanza himself, had a few notes.
Hmm, no bicycle on back wall, everyone has Kramer hair (minus me) and everyone has George's waist line. Nailed it, Lego!
(Actually, its pretty cool 😎) https://t.co/JcqEEhuDaC

— jason alexander (@IJasonAlexander) June 23, 2020
You can practice your Kramer entrance…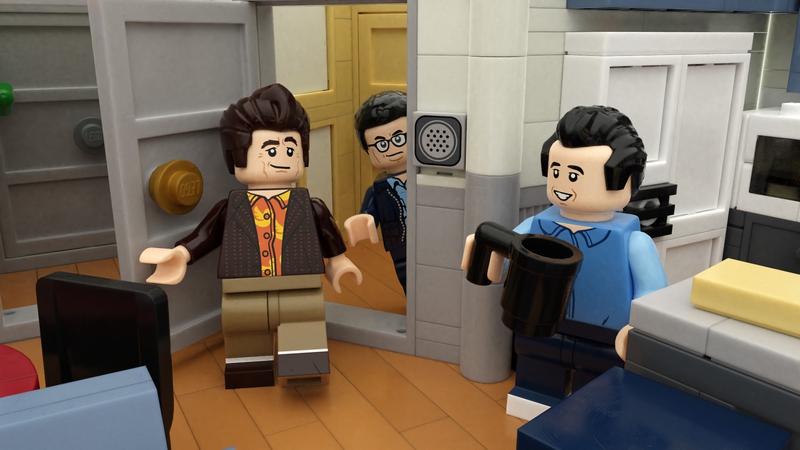 …trade superficial dating skepticisms on the couch…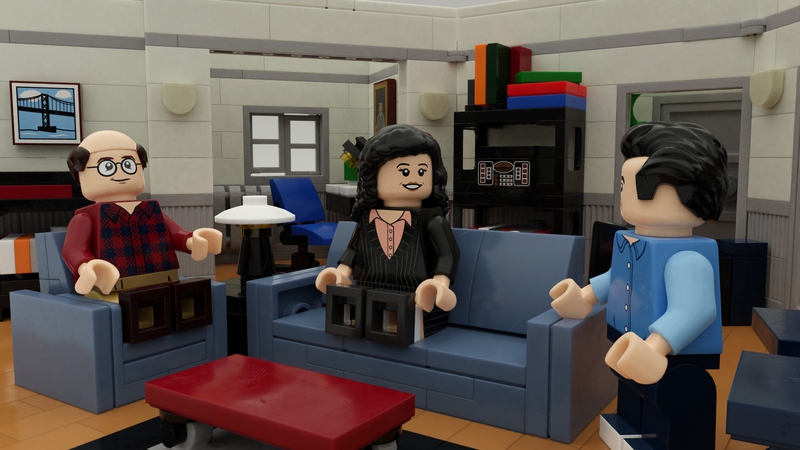 …or maybe just drop in at the club to workshop some material.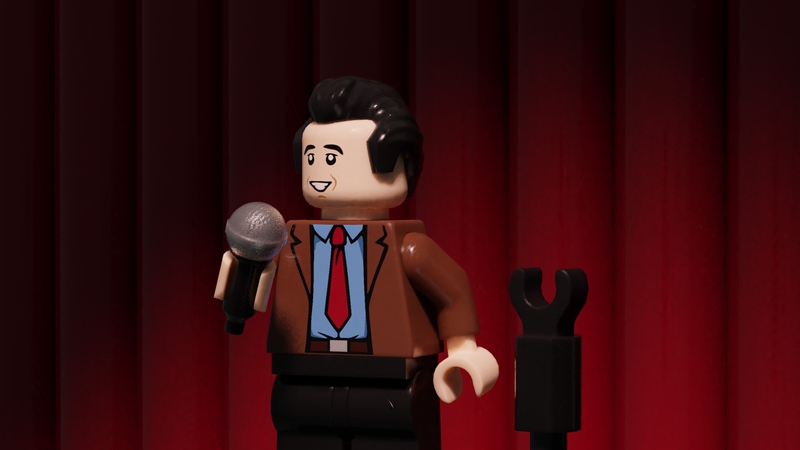 What is the deal with Mega Bloks?
There's no set release date just yet, but the Home Alone and Seinfeld plans have been passed along to a LEGO Master Builder, which we've just learned is a real job title some people have. Awesome.
What movie or TV show would you like to see receive the LEGO treatment? Sound off in the comments!