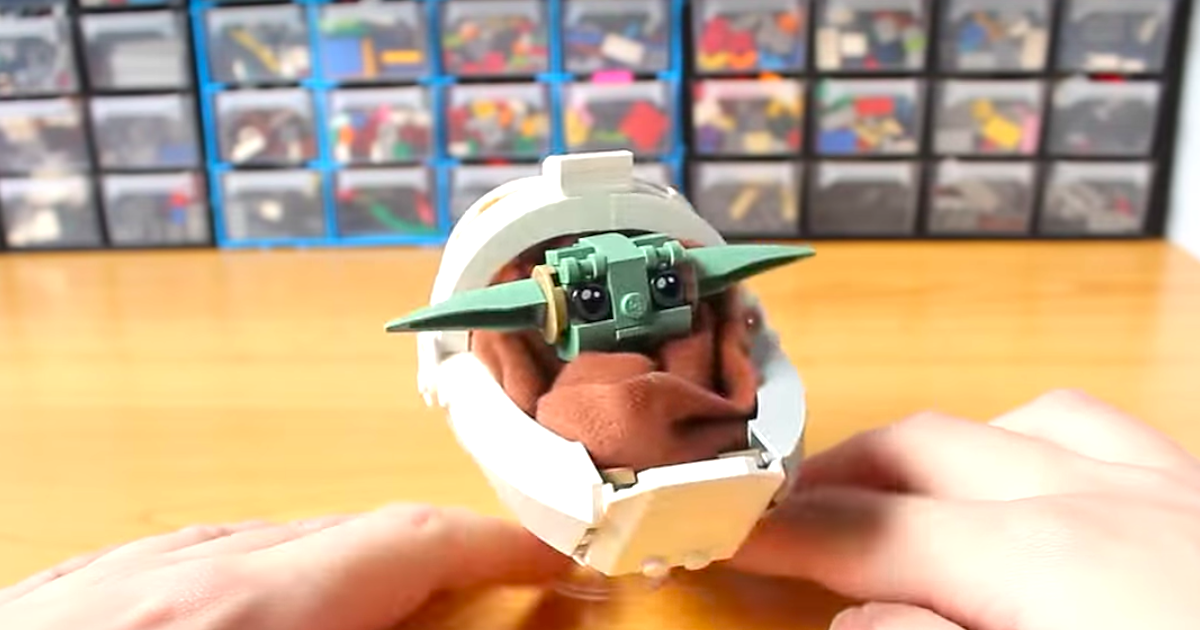 Credit: YouTube/hachiroku24
The Rise of Skywalker was supposed to be the Star Wars phenomenon last year. The final movie of the celebrated saga was intended to be the iconic moment fans had waited decades for, but it was actually The Mandalorian, Disney+'s breakout hit, that saved the Star Wars universe.
The show itself is very fun and enjoyable and feels more like the sci-fi western we wanted, but a big reason for its success is one of the cutest and memorable new stars we've had for some time: officially known as The Child, but we refuse to call him anything other than Baby Yoda. Already the subject of endless memes, Baby Yoda is already one of our favorite Star Wars characters. Actually, maybe any TV character!
Of course, Star Wars has become synonymous with LEGO over the years, and while there is one official Mandalorian LEGO set, it sadly lacks a Baby Yoda figure.
Fortunately, Reddit user u/hachiroku24, is the hero we deserve right now. He specializes in making and documenting unofficial Lego builds. Thankfully, he created a custom-built Baby Yoda, and the accuracy is very impressive, especially the floating carriage!
The great thing is that all the parts are unaltered official pieces of LEGO, and even better, Hachiroku24 has posted a video on YouTube showing exactly how to build it!
And just in case you're daunted by having to delve through your mountain of LEGO bricks to find the right pieces, you can go to Bricklink for a detailed breakdown of all the pieces you'll need.
Pretty cool, it is!