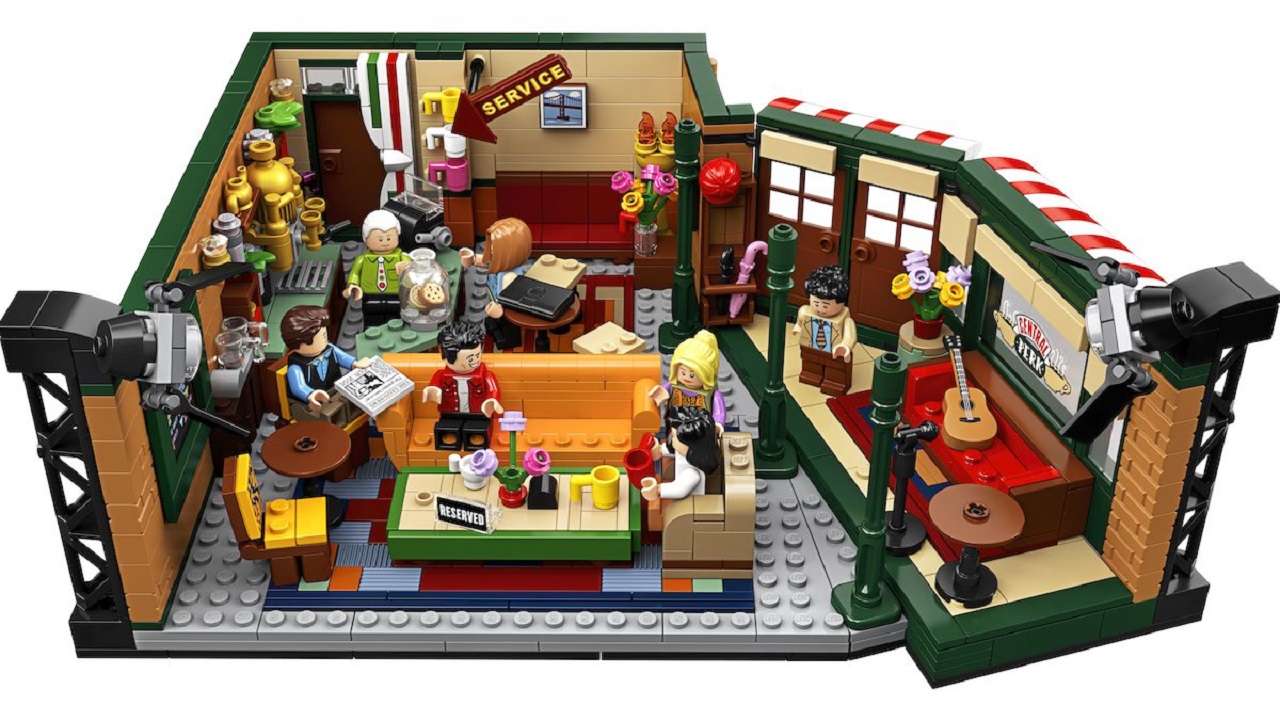 Credit: LEGO
Do you want to feel old? Friends is celebrating its 25th anniversary. That's right, the classic 90s sitcom featuring six twenty-something friends living in absurdly large apartments and drinking copious amounts of coffee in New York City first aired 25 years ago. Sorry.
Do you want to feel young? Then you should pick up the new Friends LEGO set!
On September 1st, LEGO is releasing a Central Perk LEGO set, featuring minifigs of all six cast members, plus Gunther and his weird white hair! The LEGO team really went all out for the show's 25th anniversary, which shouldn't exactly be news these days, not after we've seen elaborate Stranger Things sets complete with the Upside Down.
The Friends LEGO set includes all the little touches these things are known for and fans of the sitcom will love, whether you watched it in college with your friends or whether you've caught up on the show's long run via Netflix binge-ing.
The set loyally recreates the iconic coffee shop, with the couch and table the cast always seemed able to commandeer, the bar where Gunther slaves away, the little stage where Phoebe plays her terrible songs. There's even Phoebe's guitar and a mic, in case she gets inspired. Rachel's minifig as her signature hairdo and Joey even brought along his man bag!
The set is yet another fantastic example of the LEGO IDEAS group, in which fans are able to submit suggestions for LEGO kits. If they receive enough support, the company puts them into production. According to Nerdist, they've already greenlit both Treehouse and Steamboat Willie sets, and my son has a Beatles Yellow Submarine set that was also the result of the awesome IDEAS program.
Here's hoping once everyone receives their Friends set someone gets online and suggests that LEGO put a Seinfeld set into production. Soon enough it will be like the 90s never ended!