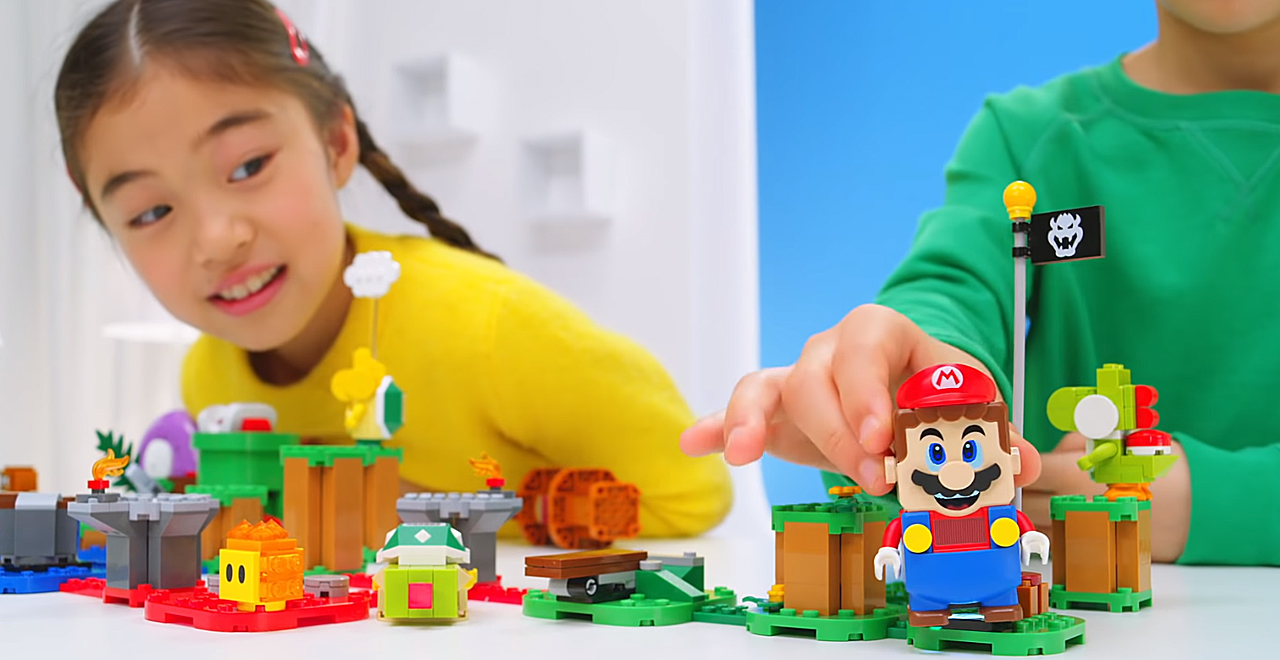 Credit: YouTube/Nintendo
Earlier this week, on Mario Day (ya know, Mar10? MAR1O? HAHAHA!), LEGO tweeted out a cryptic video featuring some familiar Mario sounds and a big Mario LEGO piece of some sort. There was much speculation, including here on The Dad, about what a Nintendo/LEGO collaboration might mean, and now we have some answers. But not all of them.
LEGO put out new images, a new video, and spoke to IGN about their plans. This isn't simply going to be a Mario-themed LEGO set or a LEGO Super Mario game. It's something entirely unique.
During their chat with Digital Design Lead on LEGO Super Mario, Jonathan Bennink, LEGO Super Mario, which will be released sometime this year (there was no specific date), isn't just a regular LEGO set. It allows you to build your own Mario levels with special bricks designed specifically for the Super Mario collection in order to interact with the large electronic Mario figure teased in the original tweet.
That super-sized Mario figure has special functionality, enabling various interactions with the other pieces within the set. Among those interactions is the ability to greet Yoshi and other friends, to cry out in pain when standing in lava, and more. He'll encounter these various pieces, and various obstacles, while navigating his way through the differently assembled levels to collect as many digital coins as he can.
Not a LEGO set, not yet a video game, the Super Mario LEGO is an interactive game where the functionality is built into the LEGO pieces themselves. Said Bennink, "Everything is happening in the bricks."
A lot than usual is happening, that's for sure. Check out the video, and stay tuned for more information on when you can get this cool new LEGO set!