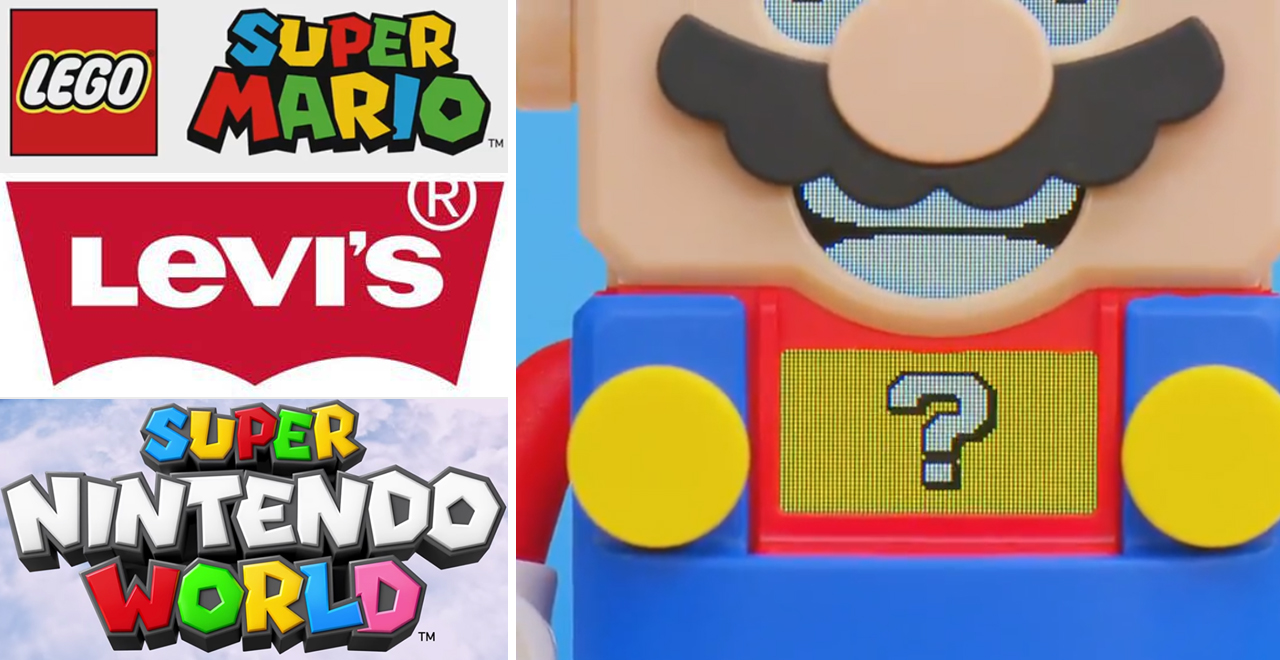 Credit: LEGO/Levis/Nintendo
Today is March 10th, which, in the spirit of something like Star Wars Day (May the Fourth… Be With You), has been rechristened Mario Day, because MAR10 looks like Mario. Or something.
Here at The Dad, we've recently shared a lot of breaking Mario news: Levis and Nintendo are collaborating on a clothing line. So you'll be able to wear a pair of Mario inspired overalls when you visit Super Nintendo World in Orlando and Hollywood in 2021/22.
Then today, LEGO announced on their Twitter feed that they'll be partnering with Nintendo on a Super Mario LEGO set, and, judging by the video in the tweet, is there a forthcoming LEGO-based Super Mario video game?
Check out the tweet:
"It's-a me, LEGO Mario!"
Stay tuned… #LEGO #LEGOSuperMario #Nintendo pic.twitter.com/kSoboRFX2q

— LEGO (@LEGO_Group) March 10, 2020
Is that a smartphone inside, or more excitingly, a Switch? No one knows anything yet, but we'll keep you posted.
Happy Mar10 Day! #Mar10Day pic.twitter.com/csnH4KVojO

— Lord Arse! 🕹 (@Lord_Arse) March 10, 2020