Leta Powell Drake's Celebrity Interviews are "Between Two Ferns" In Real Life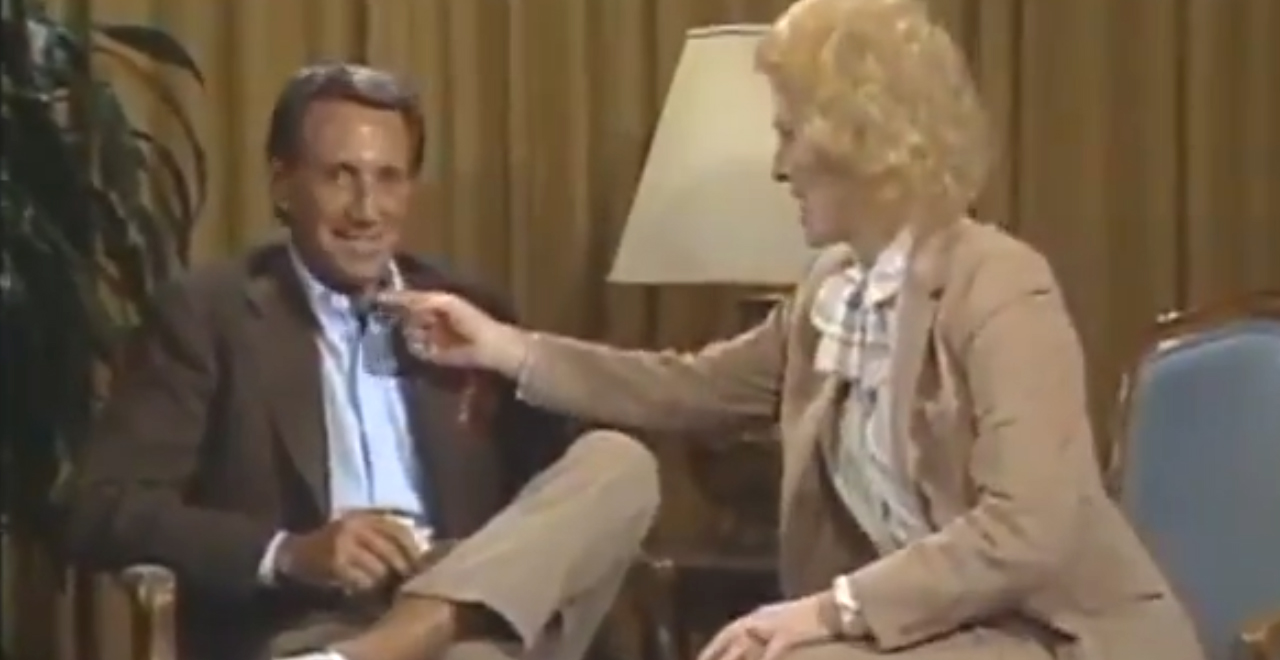 Awkward moments make for great comedy. This is why shows like Curb Your Enthusiasm, Nathan For You, and Sacha Baron Cohen's shows and movies are so enjoyable. Of course, it's easy to be awkward, it's not necessarily easy to make that awkwardness funny.
A popular example of cringe comedy are Zach Galifianakis' hilarious celebrity interviews on Between Two Ferns. He has made a career out of asking celebs strange, and even downright rude questions. Before him was Martin Short who fat-suited up as Jiminy Glick. But their interviews were staged and scripted.
Leta Powell Drake's interviews are not.
Drake, now 82, was a local television personality in Nebraska. According to her Wikipedia page, she has "interviewed over 1,000 movie and TV celebrities, humanitarians and two presidents."
On Thursday morning, old footage of her interviews with celebrities, including Kurt Russell, Gene Hackman, Tom Selleck, Roy Scheider, and Tim Curry, has been circulating on Twitter, and they are a sight to behold.
She asks strange questions, requests kisses (from Telly Savalas), insults her guests, and more. The celebrities respond with a mixture of bemusement, confusion, and embarrassment, and it's pretty amazing to watch.
At one point she asks Elliot Gould, "You don't consider yourself a great actor, do you?"
Check it out, and I guarantee you'll be dying to see those presidential interviews!
Currently obsessed with Leta Powell Drake, the greatest interviewer of all time. pic.twitter.com/3oCYAd9vZD

— John Frankensteiner (@JFrankensteiner) November 12, 2020