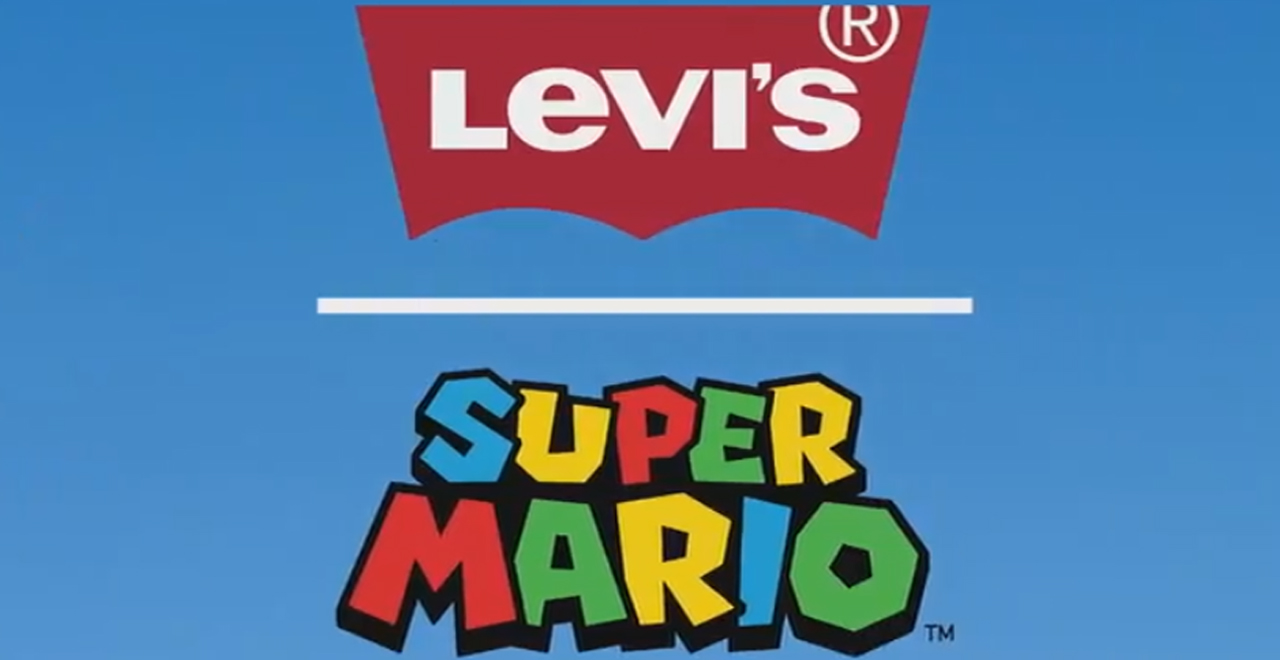 Credit: Twitter/LEVIS
There's a lot of signature characteristics when it comes to Mario: That iconic mustache, his vibrant red hat, the trademark Italian accent, but probably the most timeless characteristic of the super plumber is his unforgettable overalls.
Few articles of clothing have experienced the wear and tear that these bad boys have endured, which makes sense why a company like Levi's would try and cash in on their fame. So, get those coins ready because clothing crossovers with Nintendo don't come around every day. And with Super Nintendo World under construction in the U S of A, these garments could come in handy.
Levi's tweeted out a teaser for the upcoming line, cycling between the Levi's and Super Mario logos along with a big fat gold coin. Subtle.
👖x 🍄. Coming soon. pic.twitter.com/swd9i8TiW4

— Levi's® (@LEVIS) March 2, 2020
While Levi's has yet to drop too many details regarding the upcoming line, the website Level Up shared a gallery featuring some of the upcoming pieces, which including t-shirts, hoodies, jackets, and of course, jeans.
Sure, Nintendo merch isn't too hard to come by nowadays, but coming from a brand like Levi's – usually known for its quality and resiliency – we're expecting some gear that could withstand a bout with Bowser (or, at the very least, a good old fashioned goomba stomp).
Now, we just have to wait and see if the price point is reasonable or King Boo-level scary. Either way, we'll be ready to jump over and check out this sweet Super Mario swag when it drops April 1st on Levi's website and in select stores.