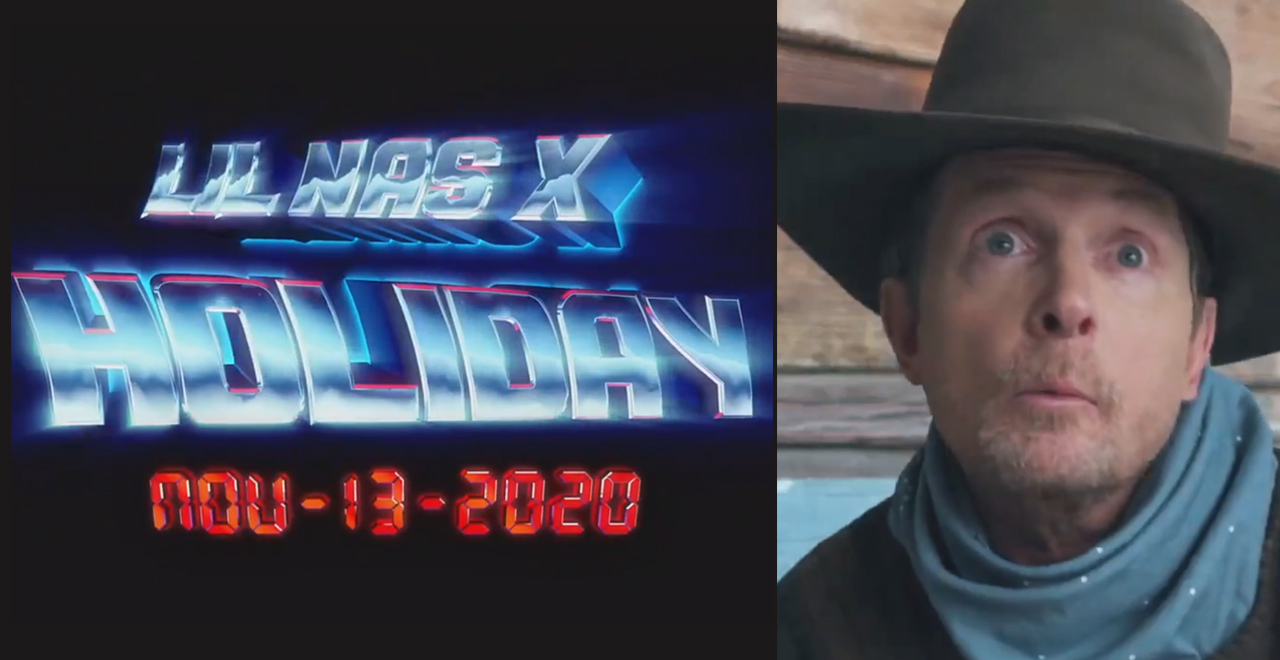 Credit: Twitter/realmikefox
Remember Lil Nas X?
It wasn't all that long ago, calendar wise if not mentally, that the rapper was ubiquitous. His "Old Town Road" single – and the countless remixes and covers and collaborations it spawned – dominated social media, and the radio, for months.
In the wake of his success, Lil Nas X was revealed to be a really good guy, visiting children's hospitals, traveling to elementary schools to perform his hit, donating to charities, and just generally being a positive presence in the world.
And then 2020 hit and positive presences were few and far between. But the cloud may be lifting. A coronavirus vaccine seems to be approaching, the election is all over but the (literal) shouting and the holidays are almost here. As an added bonus, this year's Christmas season will feature a new single from Lil Nas X, and he's bringing some friends along for the ride. Including Santa Claus and Michael J Fox!
The teaser trailer for the rapper's forthcoming single "Holiday" features Lil Nas X traveling back to the old west where he stumbles into a Santa Clause-type scenario in which he takes up the jolly man's suit, sleigh, and beard before traveling into the future.
Fox makes a quick, complete with his old his Back to the Future III outfit and some solid advice.
Check it out:
It's always a good time when you travel back to the past. Thrilled to be a part of this! Good luck in the future 😁 ⁦@LilNasX⁩ pic.twitter.com/qQdmV3AoVK

— Michael J. Fox (@realmikefox) November 9, 2020