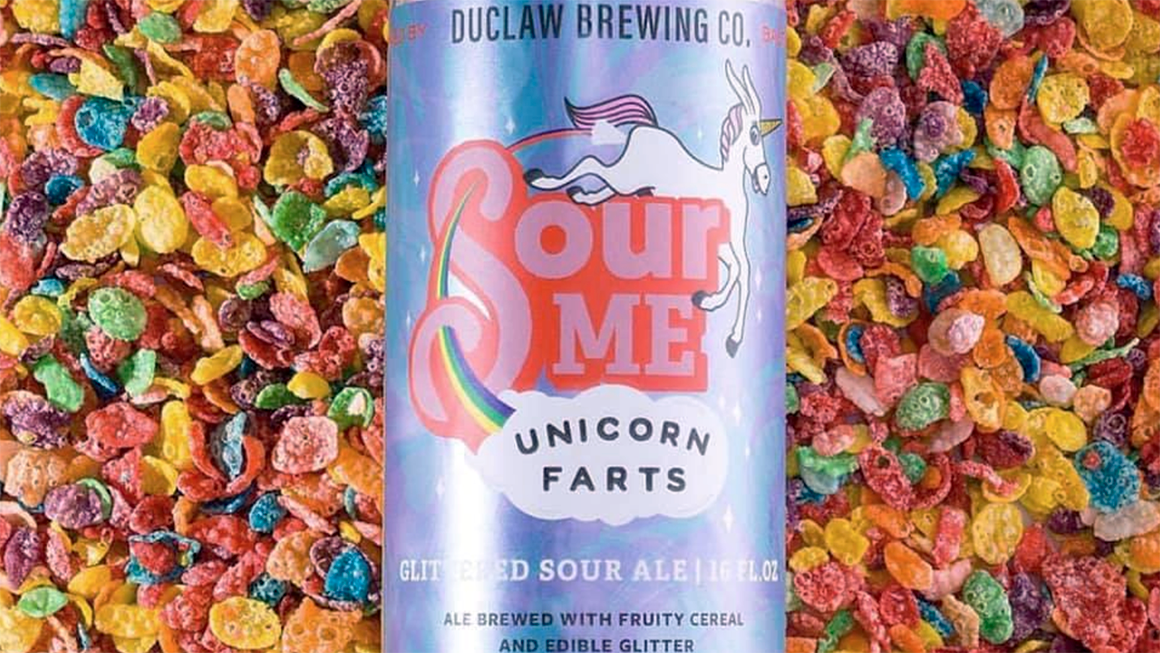 Credit: DuClaw Brewing Co.
Beer culture is weird. Two people who consider themselves hardcore beer fans can have completely different stances regarding what a frothy brew should even be. Some might love the variety and limit-pushing nature of modern craft breweries while others prefer that one simple beer that they, their father, and their father's father drank.
Well, an exciting beer from DuClaw Brewing Company is getting prepped for limited release and is definitely for the more adventurous beer snobs… and might even be a stretch for them.
In partnership with Diablo Doughnuts, the Maryland-based brewery is bringing back their vivaciously named 'Sour Me Unicorn Farts beer,' which saw a short but extremely successful limited run earlier this year. What sets the beer apart (besides its colorful branding) is that it's brewed with Fruity Pebbles cereal and edible glitter. You will literally watch it shimmer in your glass, just like an actual unicorn's fart, we assume.
"This glittered sour ale with fruity cereal mashed in, brings slightly tart sour, a bouquet of fruits & a hint of biscuit," reads the description on their website.
As if that wasn't enough, DuClaw is pulling out all the stops with their advertising campaign on their Instagram page. If you know who Lizzo is, you probably know about her viral photo featuring her submerged in a bathtub full of Skittles.
Well, the DuClaw team took some creative liberties and recreated the iconic shot with their head brewer as well as the owner of Diablo Doughnuts giving us BIG MOODS in tubs full of Fruity Pebbles and beer.
Here are some side-by-side shots to compare – prepare yourself: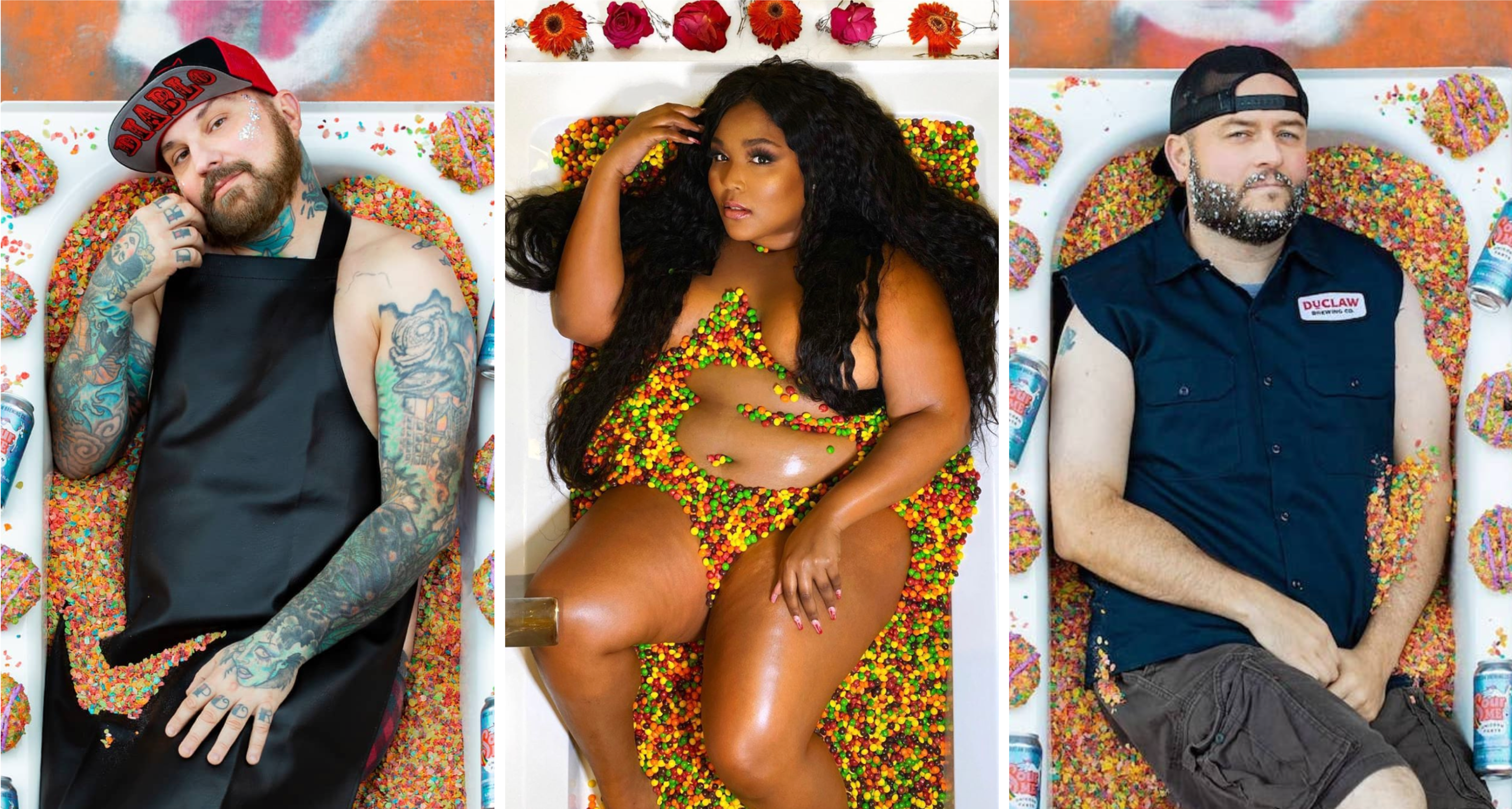 Look, I know some folks think beer is a "man's drink" and, therefore, should be "tough" and "not full of glitter," but who can resist a literal shining glass of alcohol? You'll probably drink it and then have to go on some magical quest to conquer evil afterward. COUNT ME IN.
Expect to see Sour Me Unicorn Farts on store shelves June 2020, but you'll have to act fast – this is just another limited release. Like an actual unicorn's fart, this is a rare treat to be savored.