Little Girl Mistakes Sea-Horse For Cheeto, Saves Its Life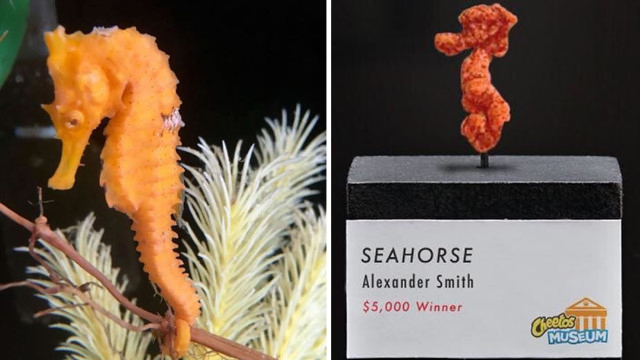 The '5-second rule' is a worldwide institution that needs to be preserved, but we all have certain favorite foods for which we're willing to stretch that rule a bit.
For example, when a little girl in Tampa, Florida spotted a lone Cheeto on Indian Shores Beach, she wasn't going to let a little sand stop her from reveling in its faux-cheesy goodness.
When she picked it up, though, she discovered the Frito-Lay snack was actually a bright orange seahorse, gasping for air on the sand. Acting quickly, she filled a bucket with ocean water and dropped the Chee-horse inside.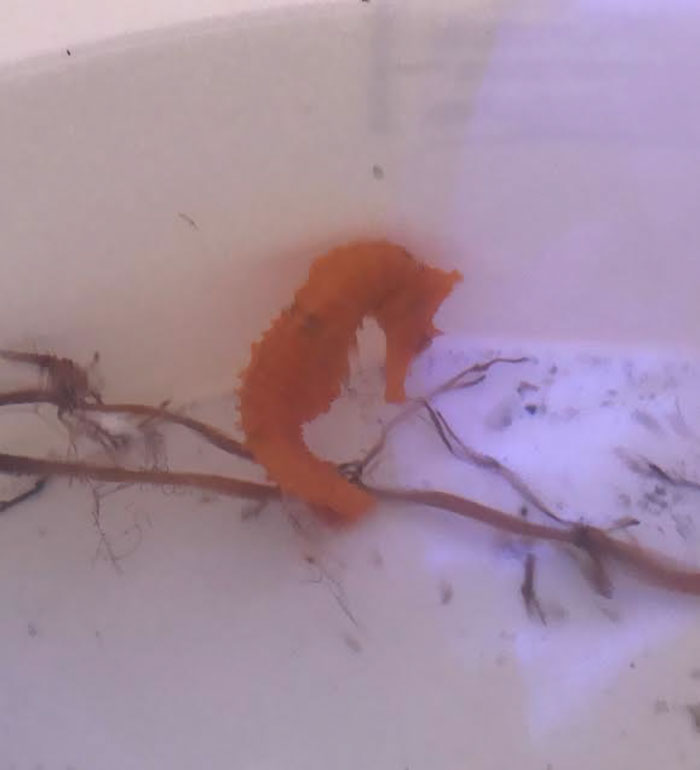 Upon showing her parents, they contacted the Clearwater Marine Aquarium (CMA) who requested they bring the tiny sea creature in for an exam.
Aquarium workers discovered that Chee-horse was female who could change colors to blend in with her surroundings. Unfortunately, her bright orange hue was probably due to a nearby patch coral—not a secret, underwater treasure trove of Cheetos (but we can still dream, right?).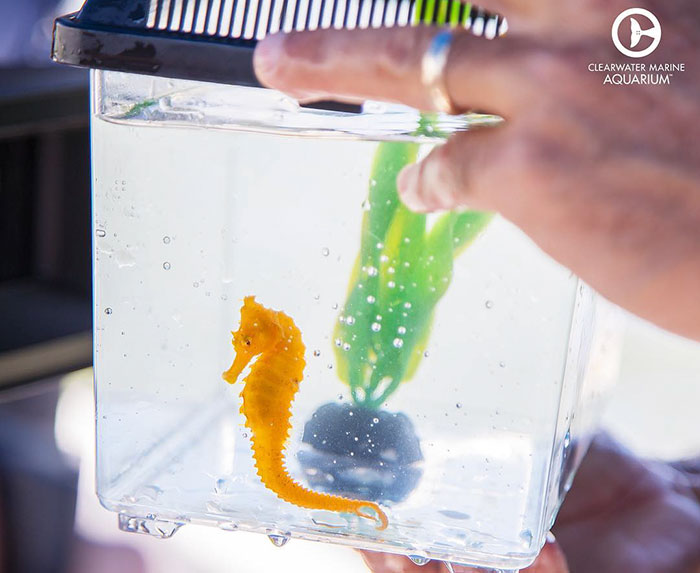 Workers suspect Chee-horse was probably snatched out of the water by a seagull before escaping and falling onto the beach. They were actually stunned that the seahorse was still kicking, err… swimming.
"The chances of surviving being dropped by a seagull in the sand are small," Don Stansell, a marine biologist with CMA, told The Dodo. "It's amazing because all of the things happened at the exact right time and probably only in a two-minute window for her to have survived."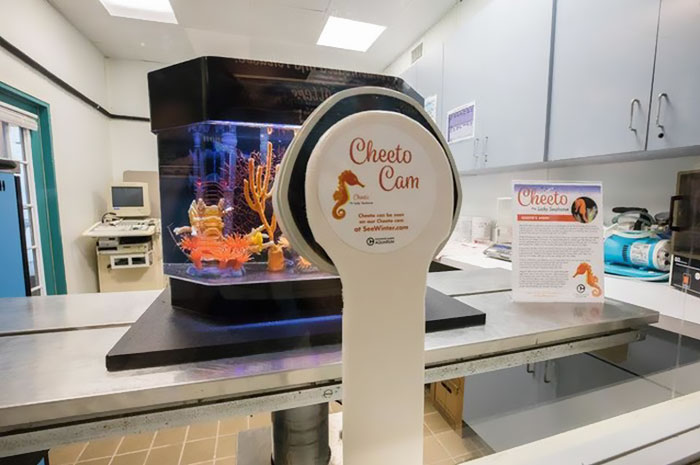 A week after the ordeal, Chee-horse appeared to have completely recovered, swimming, eating, and changing colors to match her environment as per usual. She was last seen sporting a vibrant yellow hue—less Cheeto and more classic Lays—and it's all because of a little girl's daring rescue. And maybe her appetite, too.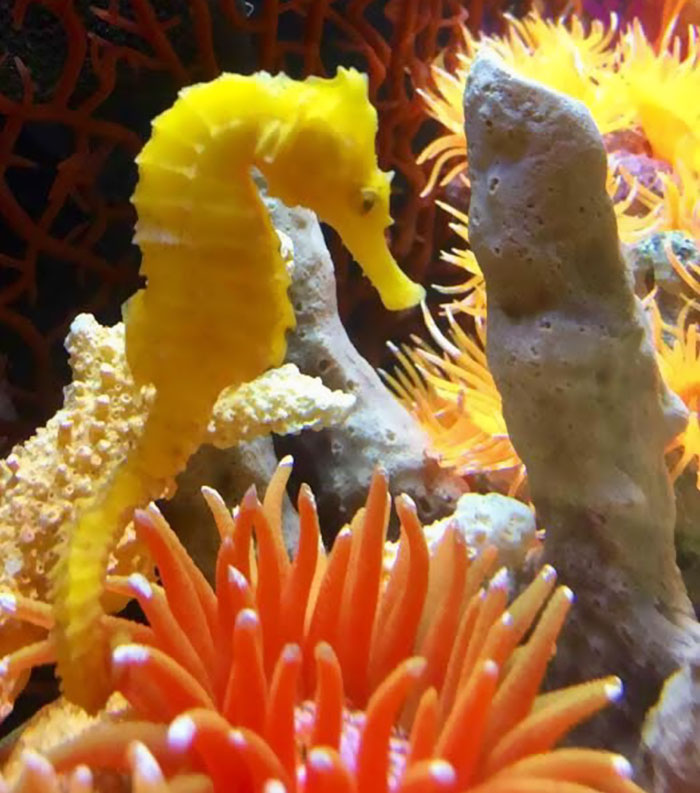 And if you're shaking your head thinking, "how could anyone mistake a Cheeto for a seahorse?!" we offer this: