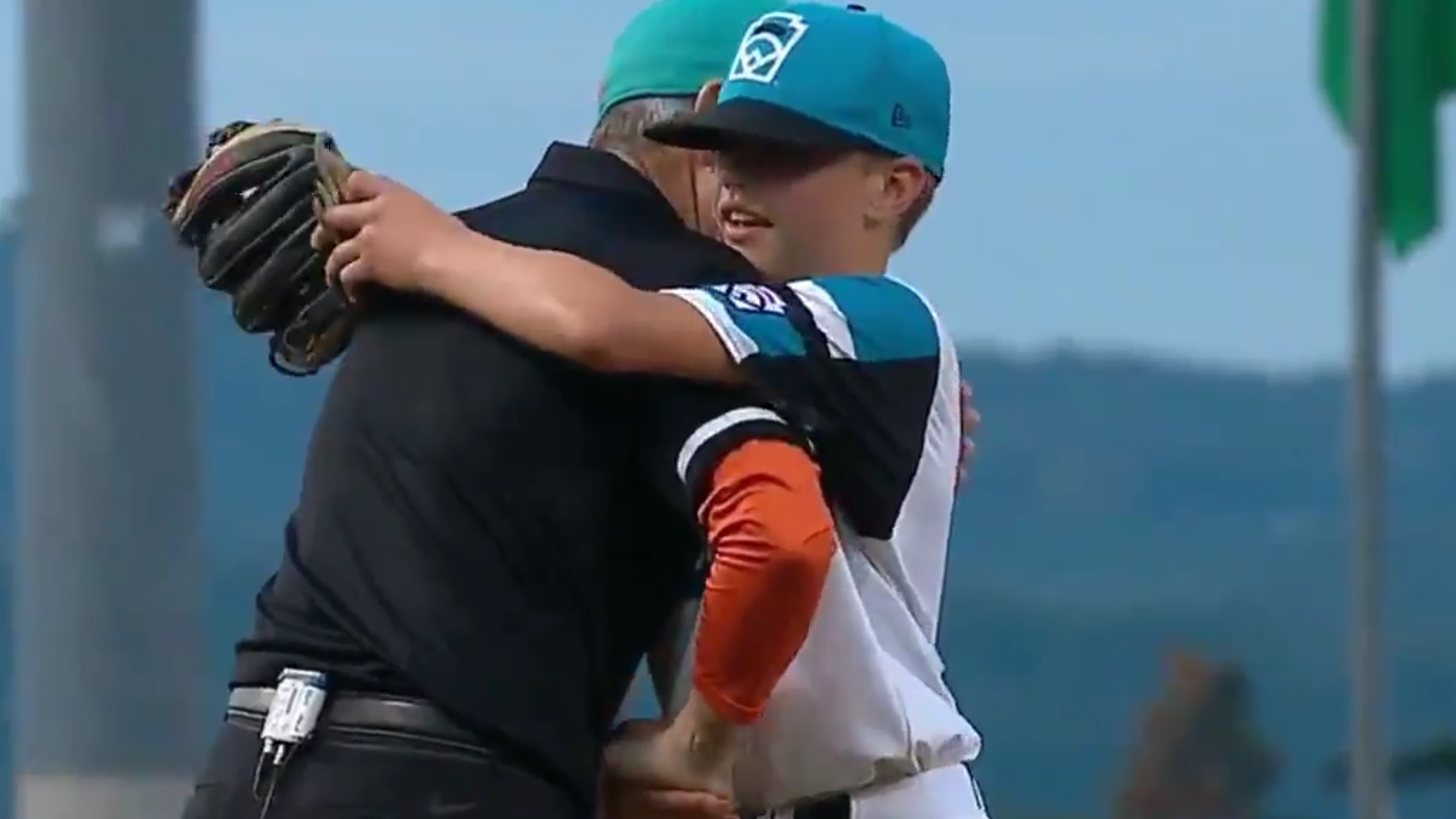 Credit: ESPN
When it comes to the Little League World Series, a 12-year-old from Washington put on a show to remember over the weekend. With his team facing elimination, Eli Jones stepped up to throw the first solo no-hitter since 2015. On the biggest stage possible at his age, Jones delivered perfectly from the mound. And his team won 1-0, as Jones also drove in the only run of the game. Like I said, quite a game. And the first person to congratulate him? The opposing coach.
It doesn't have to be the Little League World Series, it's always extremely tough for your season to come to an end. But this was a first-rate show of class from the Florida coach Mark Rodgers as he made his way onto the field to congratulate Jones on the once-in-a-lifetime performance to help his team advance.
Eli Jones throws a no-hitter in the LLWS…

1st person to congratulate him?
The opposing coach. pic.twitter.com/ZjFt0froCt

— Rob Friedman (@PitchingNinja) August 22, 2021
We need more youth sports coaches like this. Setting an example for his team, especially in light of what was the hardest loss they'll have all season (maybe during their entire careers) is the most important job a coach in that position has.
It can be overlooked in youth sports, with the cutthroat win-at-all-stakes environment (until the drinks and snacks are opened and kids forget where they even are), but teaching kids how to lose is one of the most important things you can do. Especially if the team is good, and doesn't lose much.
Life is gonna knock you down more than a few times along the way, and learning how to pick yourself up and get back at it is essential to success. If you play long enough, you learn that you win some and you lose some. It's how you handle each that truly defines you. And when you have a coach this graceful, you couldn't ask for a better example for your kids.
A no-hitter for Eli Jones to seal a 1-0 victory!🔥🔥🔥 #LLWS pic.twitter.com/t6yaaJBRev

— Little League (@LittleLeague) August 22, 2021
Jones struck out five and walked two during his incredible game.