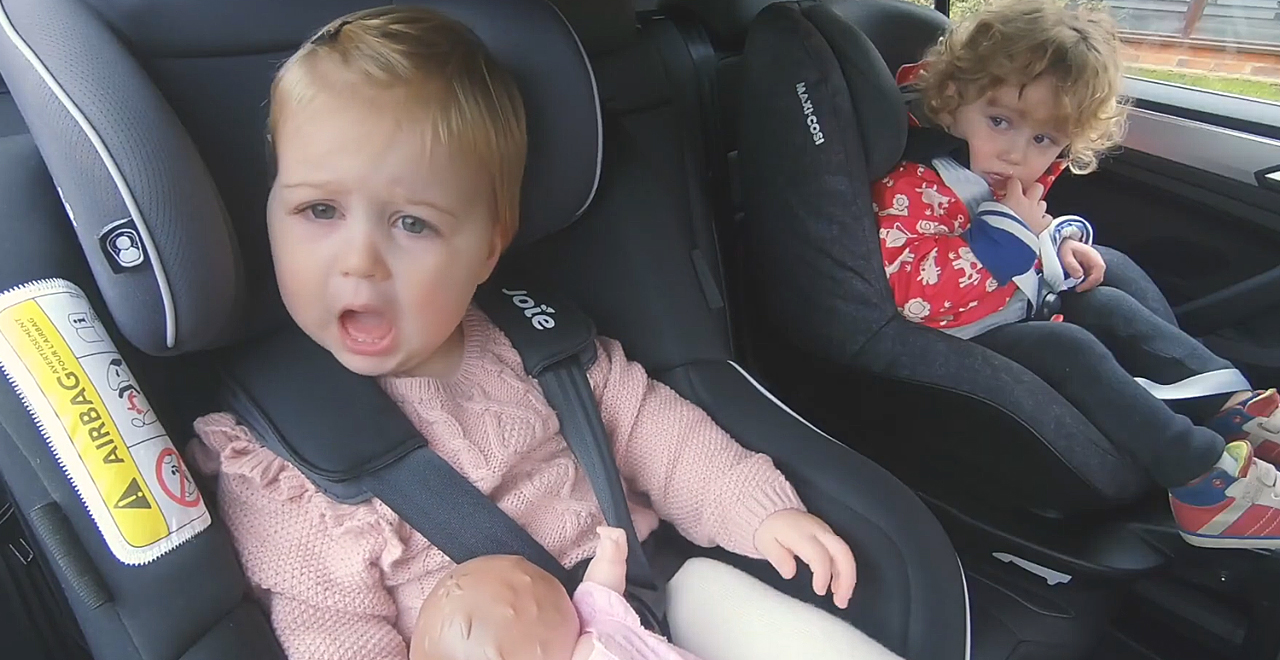 Credit: YouTube/Seat UK
Parenting is a time-consuming business. In fact, time may be the biggest sacrifice parents make when they have kids. Sure, they cost money, and they take up space, and they steal your sleep, and they remove any promise of silence or solitude, and they often push your sanity to the brink, but some of those things are manageable, even recoverable. Time is not.
From the minute they're born, your days are filled with caring for them in ways both big and small, and it isn't until they're somewhat independent that you get any time to yourself, and that is largely dependent on how much screen time you allow. Acts as simple as walking out the door end up eating half a day, and god forbid you need to run a few errands. Simply getting your toddler into and out of the car seat can consume an entire afternoon!
You probably think I'm exaggerating, and I am, but not by that much!
According to research conducted by SEAT, a car company overseas, "it costs UK families an average of 96 hours a year getting their children ready, out of the house, and into the car. That's around 15 minutes a day only to get their kids into the car."
This adds up to 96 hours a year. Nearly 100 hours wasted just getting your kids inside your vehicle and strapped in. That's 4 days! And this doesn't even include the time spent UNstrapping them and getting them out!
A cute video showcases all the tiny steps required to get out the door and on the road, including wrangling the kid, getting his or her shoes on, getting his or her coat on, packing snacks and stuffed animals and toys for the road – which they need even if that road is a mere two blocks long for a quick run into the pharmacy – and finally loading them into the car and strapping them in.
Take a look at the little video, and try not to cry as you consider all the wasted time you could have spent binge-watching The Office instead of searching for your kids' stupid velcro shoes!