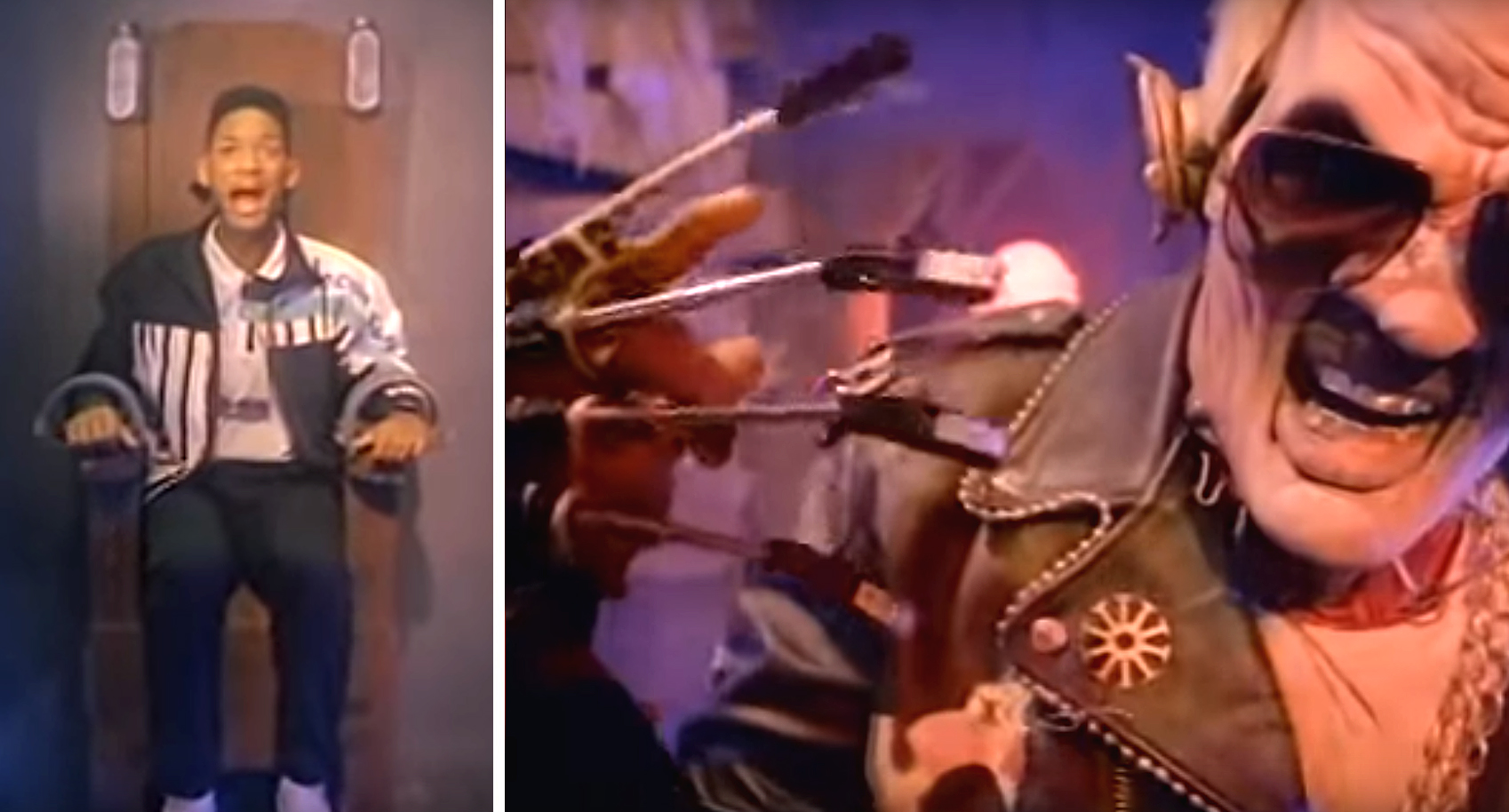 Credit: YouTube/DJJazzyJeffVEVO
The 80s was a magical time for pop music. It didn't matter what colorful, quirky, or harebrained idea producers came up with—it would probably work.
This is the only explanation for the infamous music video that recently resurfaced on YouTube featuring DJ Jazzy Jeff and the Fresh Prince's performance of "A Nightmare on My Street."
Yes, that is Will Smith in his rap persona, The Fresh Prince, before the hit TV show.
Yes, that is a Thriller-esque version of Freddy Krueger, complete with leather jacket and high-tops.
Yes, this is probably the most 1988 thing you will ever see.
"A Nightmare on My Street" comes from the hit album He's the DJ, I'm the Rapper and blends a ridiculously dated beat with the six-tone Nightmare on Elm Street theme music. The mix definitely has fun and eerie quality but it's hard to be too creeped out when you're getting hit with total cheese lines like:
So the gang and I thought that it would be groovy,
If we summoned up the posse and done rushed the movies
The track actually made it to No. 15 on the Billboard Top 100 and the video was a common sight on MTV, but when it didn't land a spot on the soundtrack for A Nightmare on Elm Street 4: The Dream Master, New Line Cinema wouldn't give them the licensing to use Freddy's likeness or the Nightmare theme song. This resulted in the video being pulled from just about everywhere.
The song essentially faded away into history, with this proper version only recently being uploaded to YouTube by DJ Jazzy Jeff himself.
Will Smith has yet to comment on whether or not he's happy about the video's resurgence, but either way, this campy jam is 100% my new ringtone.