Lost Teddy Goes on an Adventure Through State Park With Rangers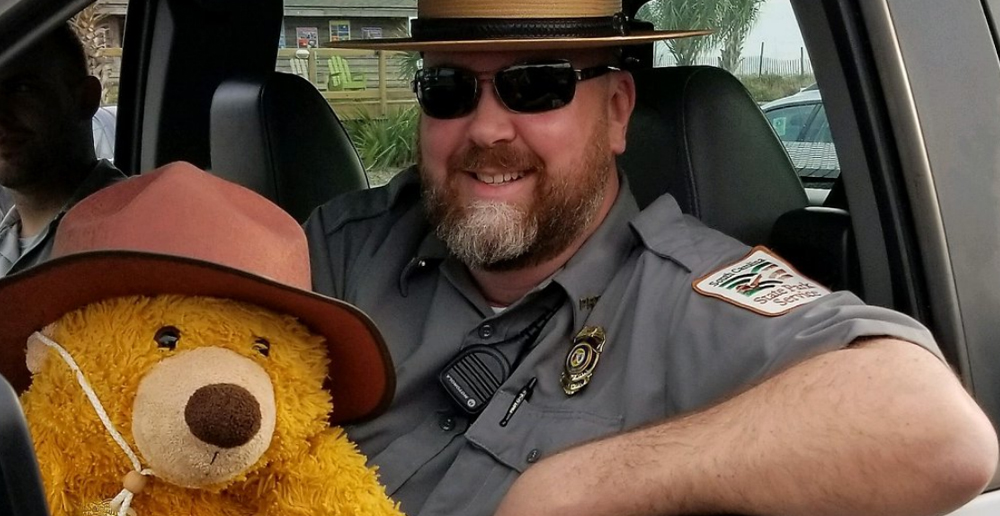 There is nothing worse than losing your beloved teddy bear. Not stepping on a Lego. Not finding out the mower is out of gas. Not even being woken up at 6am because your kid flooded the bathroom trying to flush a bath towel down the toilet, falling back asleep thinking you dreamed it, and then waking up an hour later to $5,000 in water damage. That definitely didn't happen to me.
So when young Thompson left his teddy bear behind after a family vacation to Myrtle Beach State Park in South Carolina, he was understandably distressed. Thankfully the black market for stuffed bears is unusually thin at the moment, so when park rangers discovered Thompson's bear after a panicked phone call from his family, they decided it wasn't worth listing it on Craigslist—instead, they took it on an adventure.
What ensued was a wild series of events for the stuffed bear that would make even the most unstuffed of humans envious.
From scenic selfies:
To sitting on this sign: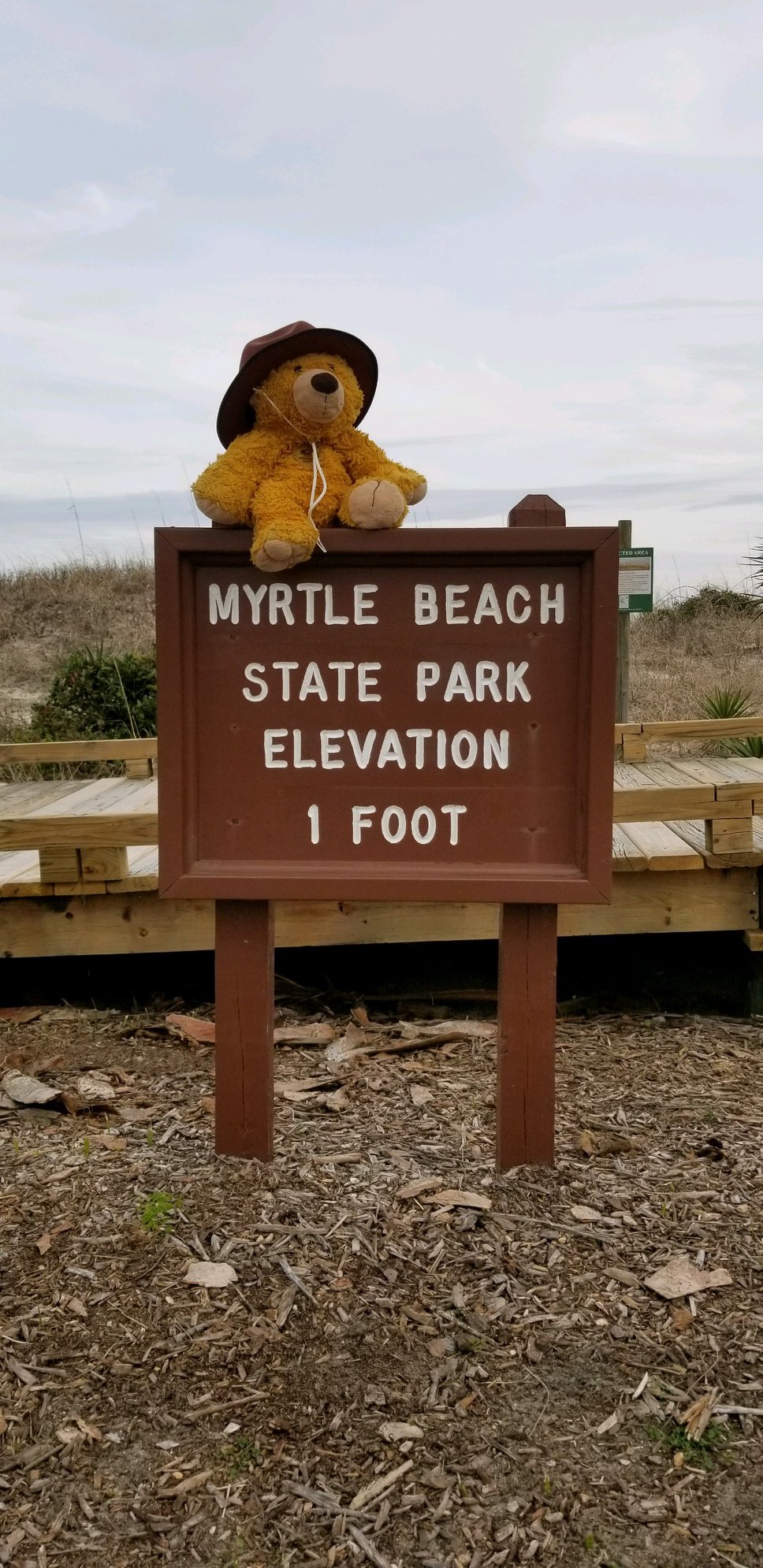 To chilling on this chair: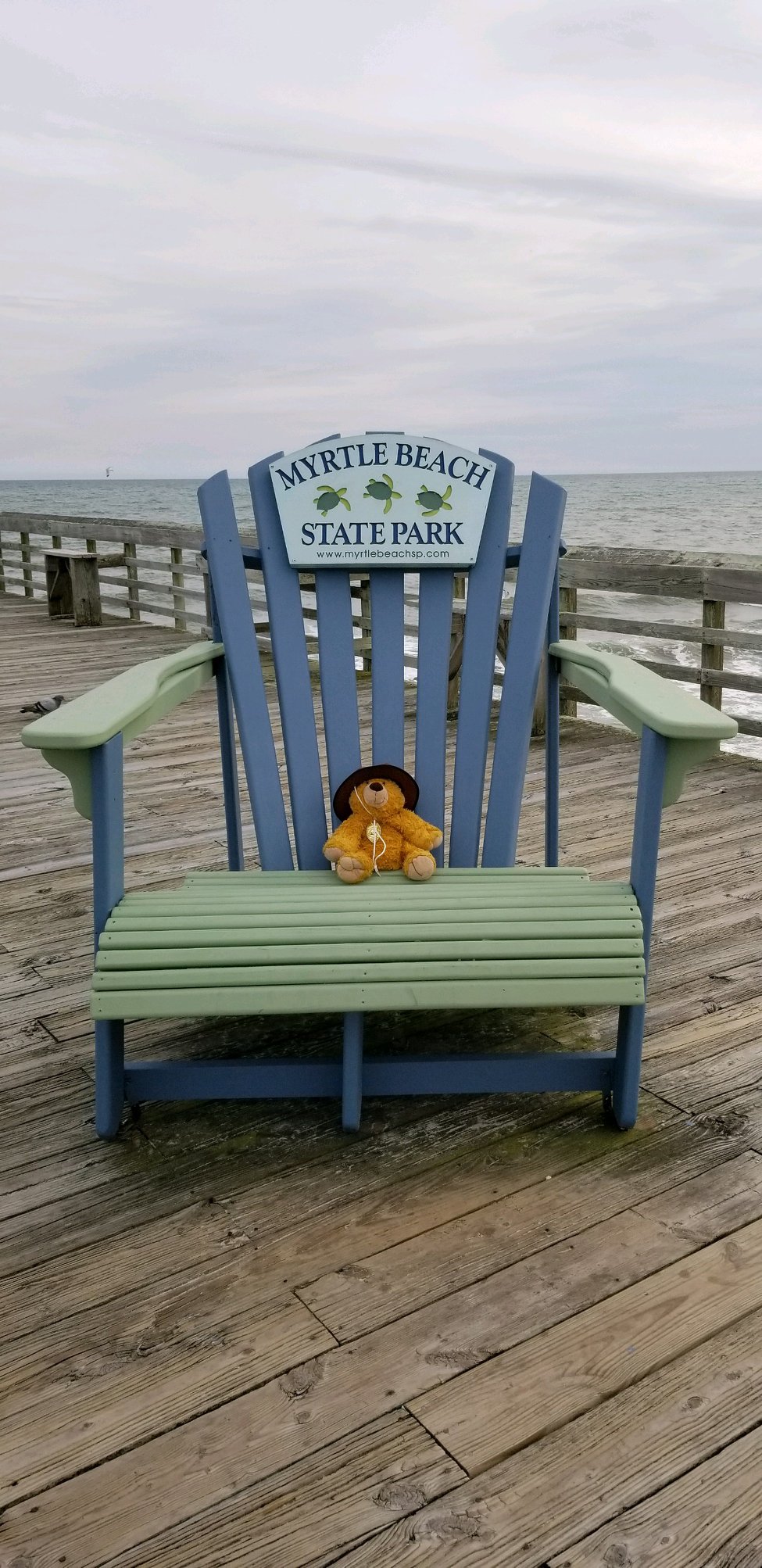 To cruising in this car: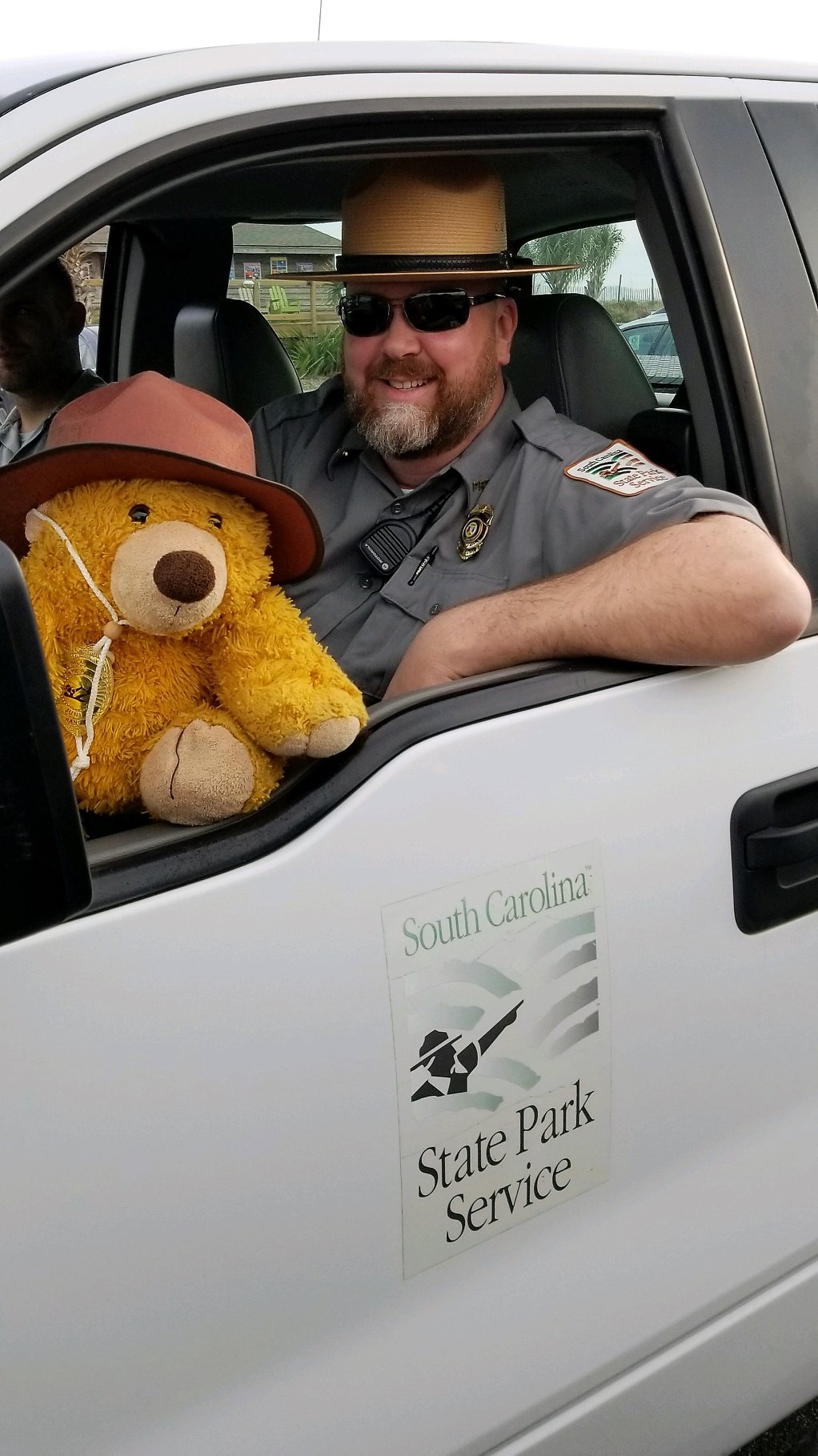 Heck, the bear even looked through a pair of binoculars using its mouth: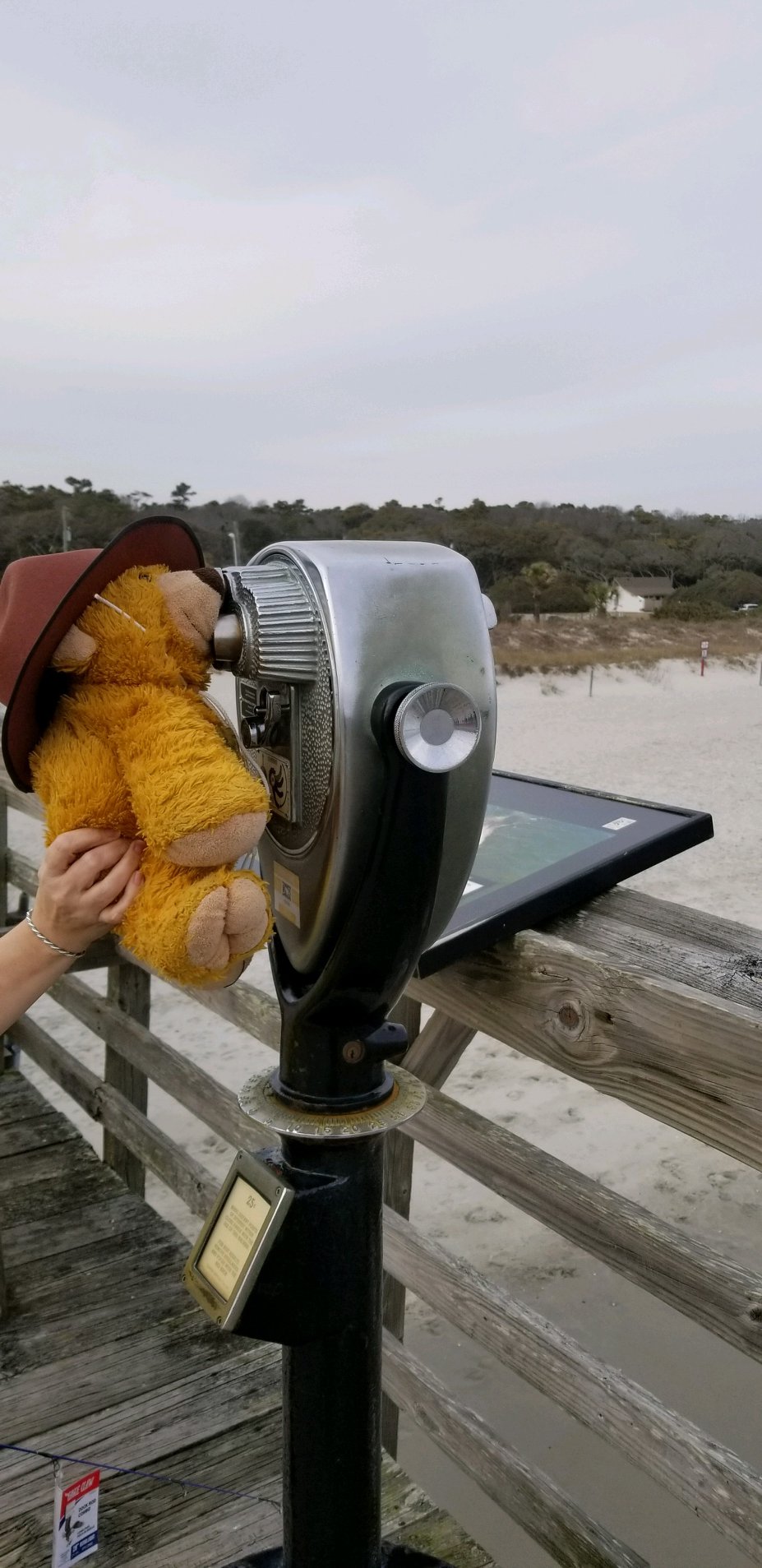 On second thought, sitting down a lot and putting your mouth on a dirty pair of binoculars doesn't sound like the greatest of adventures, but it's the thought that counts! Young Thompson was very appreciative that the park rangers kept his bear safe, sending them this adorable picture as a thank you:
What started as a harrowing situation turned into a heartwarming tale of lighthearted fun, and Thompson was ultimately reunited with the bear! Unfortunately for Thompson's dad, the wallet he also left behind was mysteriously missing $10, but maybe we can just chalk that up to a finder's fee.
This Teddy had some fun, but I'd wager this stuffed unicorn lost at a brewery has some better stories.