Teen Creates Clothing Company to Promote Love Over Violence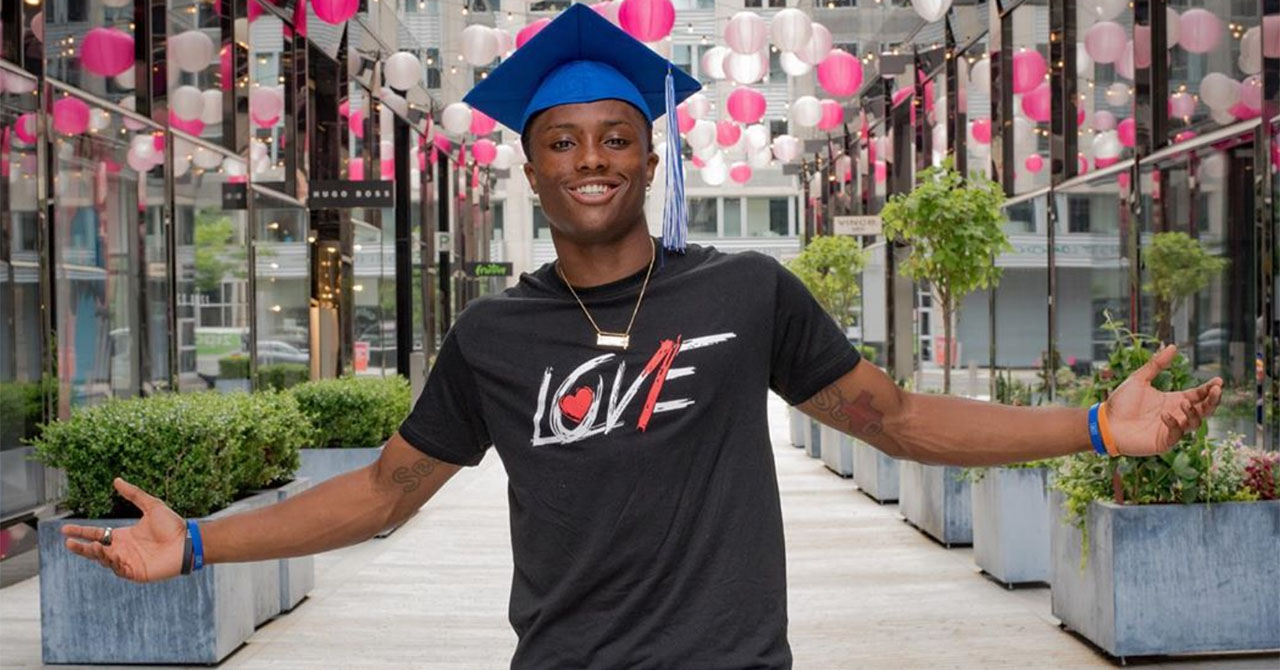 It's exhilarating to watch your favorite superhero beat the everloving heck out of their arch-nemesis, but it's important to remember that in real life, violence is pretty much never the answer. We've seen far too much of it lately, and too often, guns have played a major part. 18-year-old RuQuan Brown of Washington, D.C. knows all too well about the crushing and extensive effects of gun violence. In the span of just over a year, both Brown's teammate, as well as his stepfather, were shot. Neither survived. Two years later, RuQuan is absolutely crushing it. He's a star athlete, he was accepted into two dozen colleges, and he even earned 16 full-ride scholarships (!). Through all of his successes though, RuQuan has never forgotten the pain he experienced as a result of his unimaginable losses.
RuQuan is clearly not one to let things continue unchanged when action is needed. Filled with resilience and perseverance, RuQuan found a unique way to cope with the loss of his loved ones. He started a clothing company called Love1 – but this is no ordinary brand. Not only is he donating 20% of the proceeds, but those proceeds go directly to an organization called One Gun Gone. OGG is a New Jersey-based initiative that purchases guns in local communities and transforms them into beautiful works of art.
RuQuan told Because of Them We Can, "I started it to honor the lives of my teammate and step dad, who were murdered a year apart. I wanted to beat gun violence to the punch so that our families don't have to continuously fall victim to tragic losses."
With every step on the road to his company's success, RuQuan knows that he's doing something tangible to honor his teammate and his stepfather. Perhaps more importantly, he knows he is taking concrete steps to prevent other kids from experiencing loss as he did. RuQuan explains, "We're eliminating a small fragment of the problem in order to reduce the amount of our loved ones being taken from us."
The Love1 website features t-shirts, hoodies, and keychains with the company's logo. You can make purchases directly from the website if you'd like to support this awe-inspiring teen.