City Gives Selfless Teen a Car for Cleaning Streets After Protest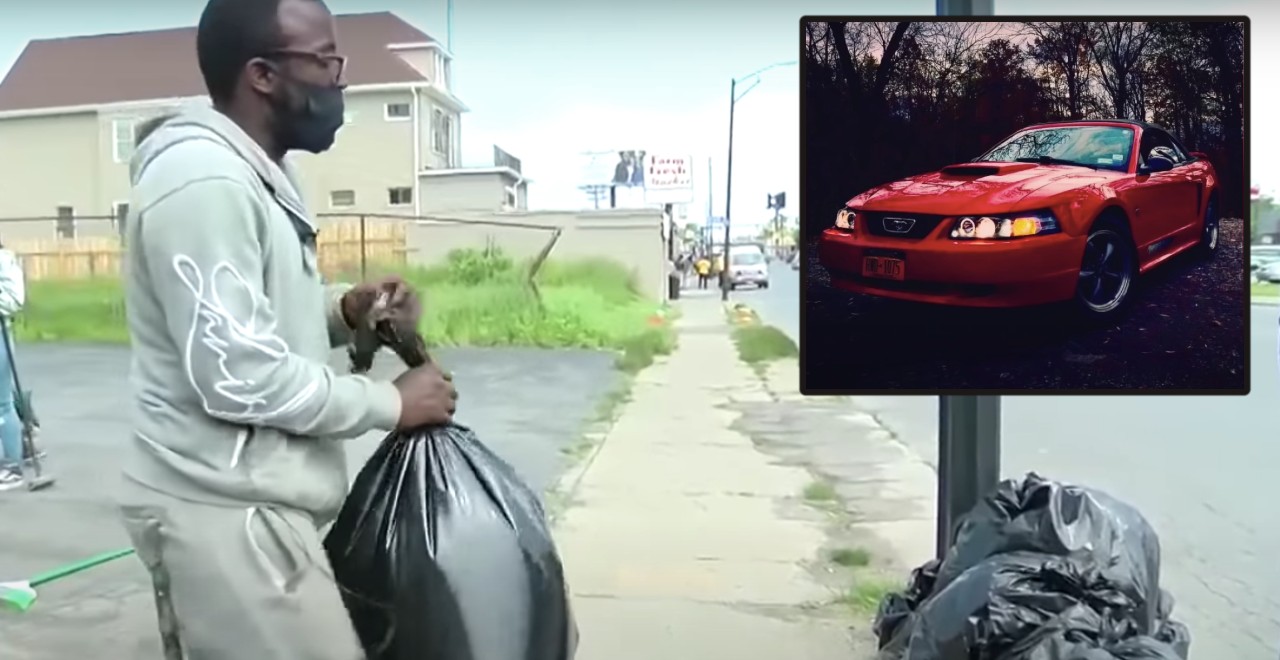 During times of chaos and unease, it's important to remember that everyone has the ability to make things a little less bad. You don't have to change the world, but if enough people do something small, those seemingly little drops of good can fill an ocean of positivity. There were TV shows that donated much-needed PPE to hospitals, and NBA players that helped out arena employees who were out of work due to COVID. Those small acts didn't change the world, but they made a world of difference to a small group of people. 18-year-old Antonio Gwynn Jr. saw the mess left behind after recent protests in Buffalo, New York, and knew that it was time to add his own drop of good.
What were you doing at 2 AM on Monday? Sleeping? Playing video games? That's cool, Antonio Gwynn Jr. was grabbing his broom and trash bags and getting to work. I cannot emphasize this enough, Gwynn is a senior in high school. Entirely on his own, he decided to spend 10 grueling hours cleaning up a mess he didn't make. He knew of the heaps of garbage and broken glass only because of what he saw on the news and took it upon himself to fix it. Neighbors showed up the next morning, mentally preparing for a long day of cleaning, only to see that there wasn't a whole lot left to do. Not because of a hired clean-up crew or the Earth opening up to swallow the debris – but because of one teen with a good heart.
Gwynn was quick to respond to his community during its time of need, and his community was ready and waiting to thank him for his efforts. One man named Matt Block saw Gwynn's Facebook post asking for car-buying advice. Instead of simply helping the teen with the often complicated process, Block straight up gave the 18-year-old his beloved 2004 Mustang Convertible. By some wild coincidence, the bright red car happened to be the exact same one that Gwynn's late mother drove.
Hearing of Gwynn's new ride, Bob Briceland, a local businessman, offered to insure Gwynn for a full year. Briceland told WKBW, "I just felt compelled to help him out. We just need to get together our whole city and show people how there's so many good people here."
A free car and an entire year of insurance is a pretty incredible haul for someone who truly expected nothing in return for his good deed, but this grateful city wasn't done yet. Medaille College in Buffalo offered Gwynn a full scholarship, which the overwhelmed teen appreciatively accepted. Gwynn plans to study both business and mechanics, and hopes to open his own car repair shop one day to continue helping people in need.