An 11-Year-Old Is Sewing Masks and Blankets for Kids in Need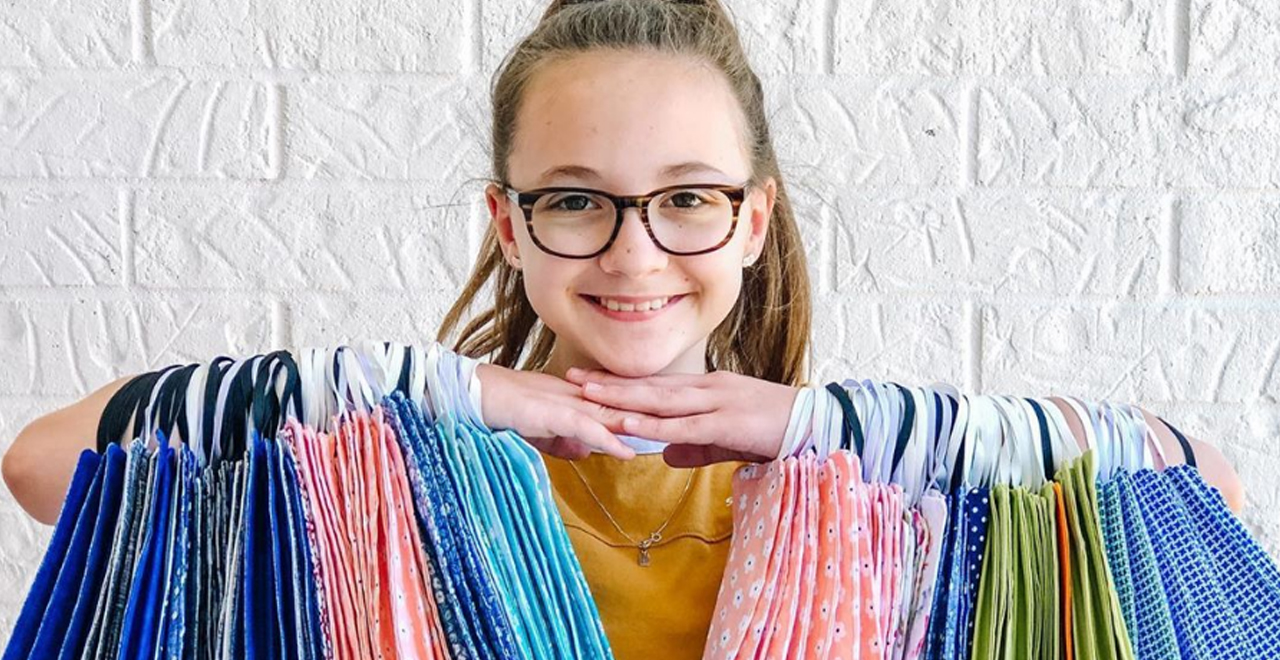 An 11-year-old girl in Tennessee started making blankets for kids in need several years ago after learning to sew. She wanted to do a give away to one kid who needed it, but after getting 16 responses to the social media post, she couldn't pick just one. So she made one for all the kids and hasn't stopped since.
That's the genesis of Lucy's Love Blankets. Each one takes hours to make, and she has sent more than 500 to kids in need around the globe. She told Good Morning America she hopes the kids know someone cares about them, and that she likes helping 'all these kids feel loved.'
When COVID-19 hit, Lucy pivoted and began making masks for health care workers and kids in need. Universal masking (according to all of the science) is a critical part of dramatically limiting the spread of the coronavirus, and Lucy wanted to help keep people safe.
She's continued making blankets too but has made more than 1,100 (!) masks so far for kids in need, even filling one order for the Ronald McDonald House.
Lucy is just a kid utilizing a skill to help fill a public need, which is why it's inspiring.
"Kindness does matter, it always will," she said.
Lucy has been recognized for her outstanding volunteer work, winning a service award from the President and the Prudential Spirit of Community Award.
View this post on Instagram
Her advice to other kids looking to help their communities in some way? Just get started.
"Any act of kindness makes a difference," she said to The Tennessean.