Tennessee Dad Builds Son's Baseball Team Their Own Field of Dreams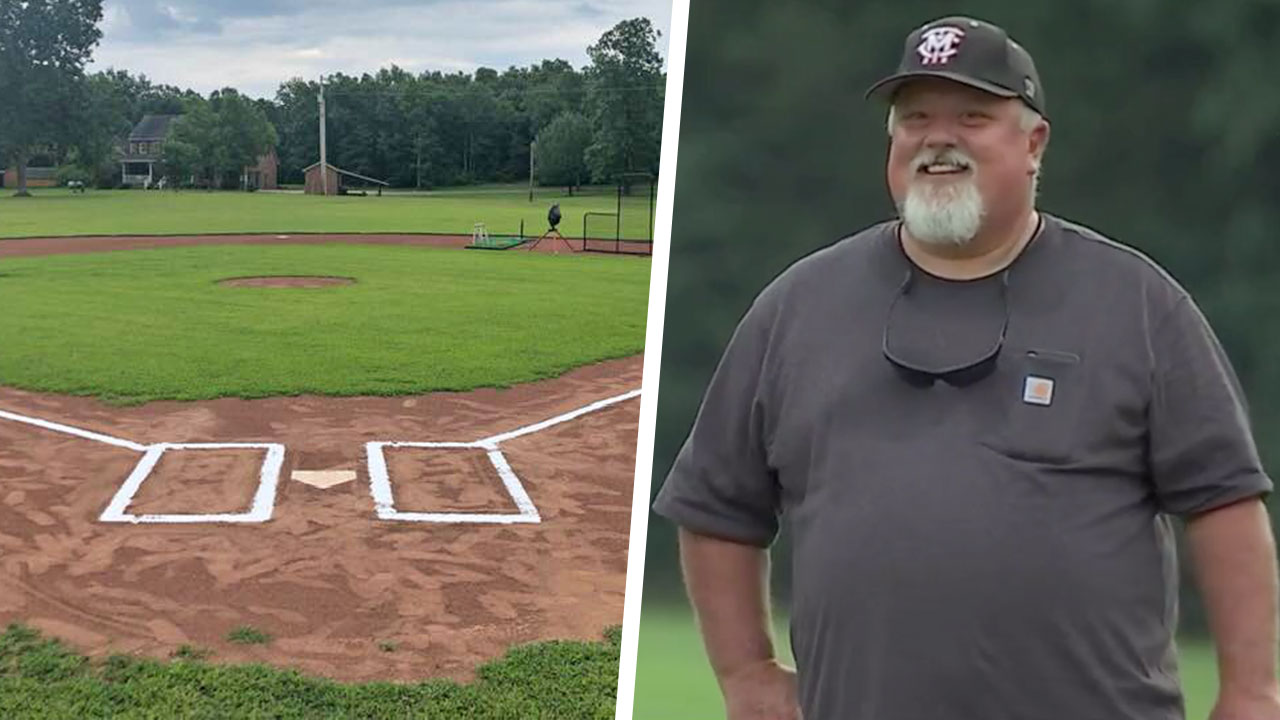 When youth baseball coach Tony Cortez was having trouble finding a place for his team to play, the Murfreesboro, Tennessee dad did the only thing he could: He built them a field in his own backyard.
While that may seem like an over-the-top solution to most, Cortez says it just made sense to him. "The short answer is we were running out of places to practice. As a travel team, it's extremely hard to find a field," Cortez recalls, so with help from the other parents and his neighbors, Tony got to work.
"Initially we just threw bases out there. We didn't really do anything fancy," Coach Cortez recently told WSMV, but what began as a humble practice surface is now an actual field of dreams. With Alabama brick dust lining the infield and professional bases adorning the dirt, the once empty lot is now the official home to the Cardinals youth baseball team. "It gives the kids a place to play because kids need a pastime," says Cortez.
Agreeing with Tony's sentiment, parents and community members banded together to create this special place for their kids to play. Neighbor and fellow team parent, Emily Nowobielski, is still in awe of all the effort that went in to creating the field. "It took so much work and all of the wonderful people that pitched in. I mean, the countless hours that Tony spent doing this. Five days a week people were out here working on it."
Tony's son, Logan Cortez, says the best part is that now he and his teammates have the opportunity to practice whenever they want.  "It's awesome because any day I want, I can just walk outside and practice baseball. I can just get a bucket of balls, come out here and hit some." For a kid who loves America's pastime the way Logan does, that's about as good as it gets.
Tony adding "I hope we don't get in trouble for it, but we're calling it the field of dreams." While Cortez admits they're not located in the middle of a cornfield, the deluxe dirt diamond still hosts plenty of Major League dreams for the young players who are fortunate enough to call it home.
Once known only to by those involved, Cortez says the field is now the talk of the town. "I've had people calling me. They see the pictures on Facebook and social media and they're like 'holy cow, is that really your field?' " to which the proud parent gets to reply "Yeah, it's really our field."
Another dad in Ohio recently built a baseball field in his backyard – because there are no limits when a father is on a mission for his kids!