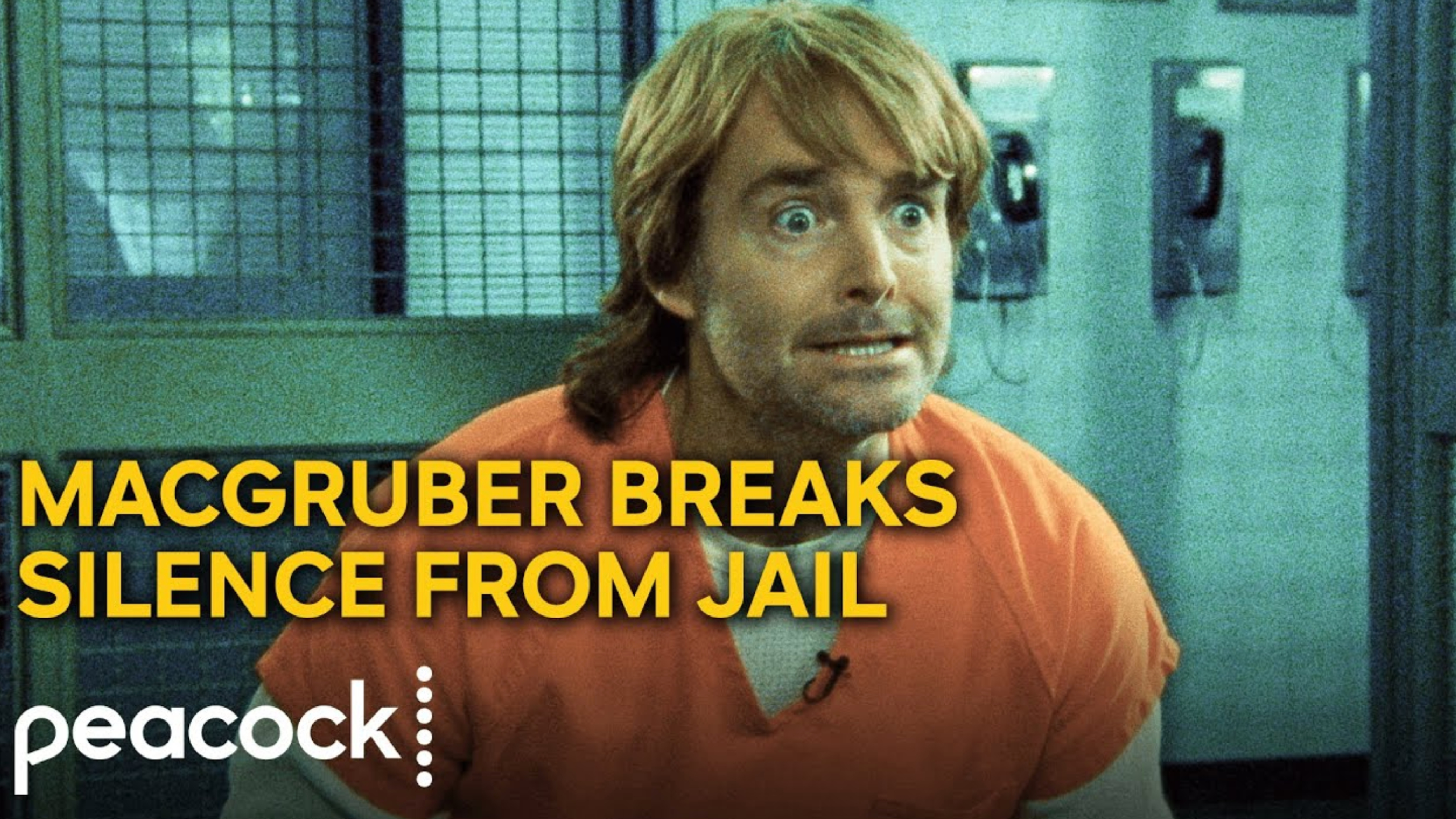 Credit: YouTube/Rotten Tomatoes TV/Peacock
The jailhouse interview is ripe for satire, and the first look at the new MacGruber series nails it perfectly. Peacock is bringing the character back in a series for the streaming service and it's supposed to pick up 10 years after the events of the original movie. Will Forte was hilarious in the original, although it didn't quite find the audience they were hoping for.
The teaser from Peacock is VERY funny and serves as a catch-up for where the character is now. MacGruber is currently serving a prison sentence for killing Val Kilmer's character. "I literally saved an entire American city and then they throw me in jail for killing one dude," he said.
The teaser takes us through the hero's trailer and what his life has been like since. It also shows Kristen Wiig's Vicki St. Elmo has been in touch with MacGruber throughout that time.

Prison hasn't been very good to MacGruber, but he's also not there forever. He even knows that, saying, "You think they're gonna keep me in here forever? One day something's going to happen to America and they're gonna need me and they're gonna come here and they're gonna beg for me to come out."
That is the exact plot summary for the 8-episode miniseries. The "uber patriot" must take down a mysterious villain, Enos Queeth. MacGruber has to get his old team back together to defeat the forces of evil.
MacGruber was a very underrated movie, and the miniseries is a fun way to jump back into the character's world. All eight episodes drop on Peacock on December 18th.