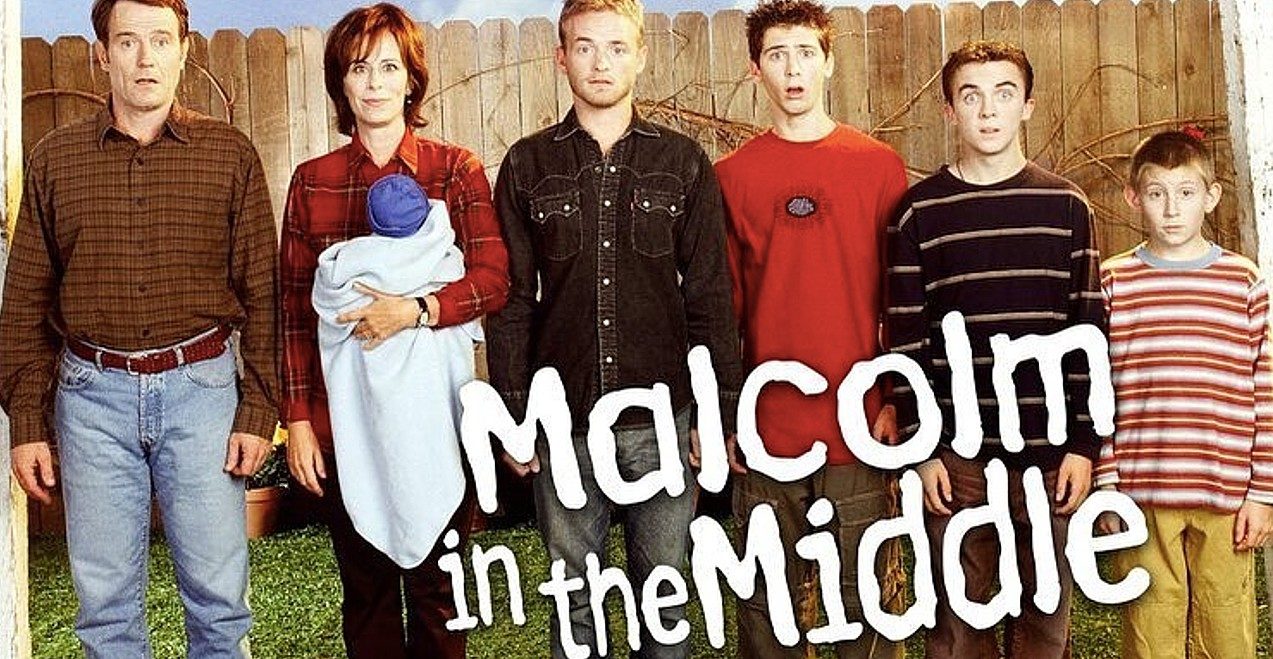 Credit: Instagram/bryancranston
It's hard to believe that 14 years have passed since the end of Malcolm in the Middle, a show that was brilliant and endearing enough to resonate with adults and children alike. The show was a departure from the typical family sitcom trope in the sense that it didn't sugar-coat the struggles that life brings, even the mundane ones. The show followed a lower-middle-class family with four kids (eventually 5), an authoritative mom named Lois, and a goofy, overly-emotional dad named Hal. While the family does get into some ridiculous situations – like the time they all went to Burning Man and Hal, Malcolm's dad was so outrageously protective of the RV he borrowed from his boss that festival-goers thought he was a performance artist. Despite the frequent absurdity of the family's predicaments, they felt so much more like a typical family than most we'd see on TV.
Since the season finale of the show in 2006, fans have wondered what their favorite characters have been up to. In 2013, we got a small taste of our favorite TV couple when Bryan Cranston (Hal) and Jane Kaczmarek (Lois) teamed up to film an alternate ending to the best show of the 21st century: Breaking Bad. This brilliant clip showed Hal screaming frantically as he awoke from a nightmare, breathlessly telling Lois about his horrible dream. He explained that he had been cooking Meth, to which Lois replies, "You? Cooking anything?" The scene continues as a distressed Hal recalls detail after detail about his dream, like someone who had watched half an episode of Breaking Bad and attempted to piece together the rest. At one point, he refers to Jesse, his meth-making partner in the hit show, as "a man child who always looked like he was wearing his older brother's clothes, and used the b-word a lot."
Aside from the brief and ingenious Breaking Bad alternate ending, the rest of the Malcolm in the Middle cast has more or less stepped away from their iconic characters. That is until Bryan Cranston made an announcement that fans had only dared to dream about. Yesterday, Cranston announced on his Instagram that the cast would reunite to celebrate 20 years since the show's premiere.
The caption reads, "Here we are… all are stuck in this five months of quarantine! Can you imagine how Hal would have gone bonkers on #MalcolmintheMiddle if he had to stay inside with his five knuckle-headed boys?! Makes me smile to think about that. So, if you've been missing some silliness in your life, check us out this Saturday night 8/8 for a 20th anniversary celebration of the show's premiere. The cast is back!! This time we're reading the pilot episode on Zoom."
Well, time to listen to They Might Be Giants' "Boss of Me", the show's theme song, on repeat for a while. This is one reunion we don't want to miss.