Man Brings an Emotional Support Clown to Exit Interview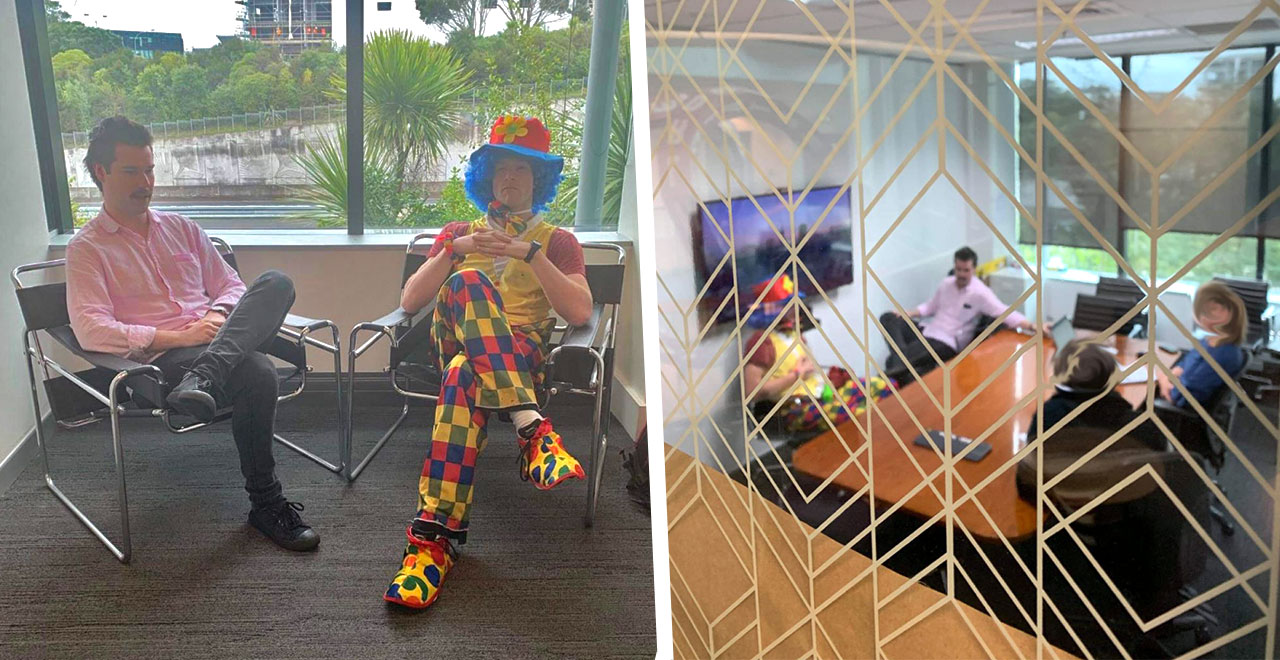 What would you do if you knew you were about to lose your job? Sure, you could have a breakdown. Maybe send an email to your coworkers telling them how you really feel? Eh, It's been done.
Why not take the opportunity to leave on a high note by showing your employer that they're losing a true asset to the company? A creative thinker who knows how to turn a frown upside down. Someone who's not clowning around. Recently presented with the opportunity, New Zealand native, Joshua Jack, answered the call.
Upon receiving an email from his employers saying they needed to discuss his role at the company, Jack was told he could bring someone for "support" to the meeting in order to help him weather the news. Being a smart businessman, Jack knew this role would best be filled by a professional.
Jack wasted little time, immediately researching viable options and eventually landing on Joe, a professional clown who Jack hired for $200.
Arriving in full attire and a blue wig, Joe was ready to stand by, sit with, and console Jack in any way he could. For the duration of the exit interview, Jack had Joe close by — giving both emotional support as well as two balloon animals the performer very slowly crafted during the meeting. "It was sort of noisy, him making balloon animals, so we did have to tell him to be quiet from time-to-time."
When asked how management reacted to the tactic, Jack responded, "I mean he was one of the best clowns in all Auckland so they were getting something of a free service." For his part, Jack told morning radio show MagicTalk "I did get fired, but apart from that it was all smooth running."
As for Jack's professional life, the recently canned comedic adman has already landed a new position, hopefully at a place that values his particular brand of expression more than the last.