Man Builds Beautiful 2,500 Sq Ft Home Out Of Shipping Containers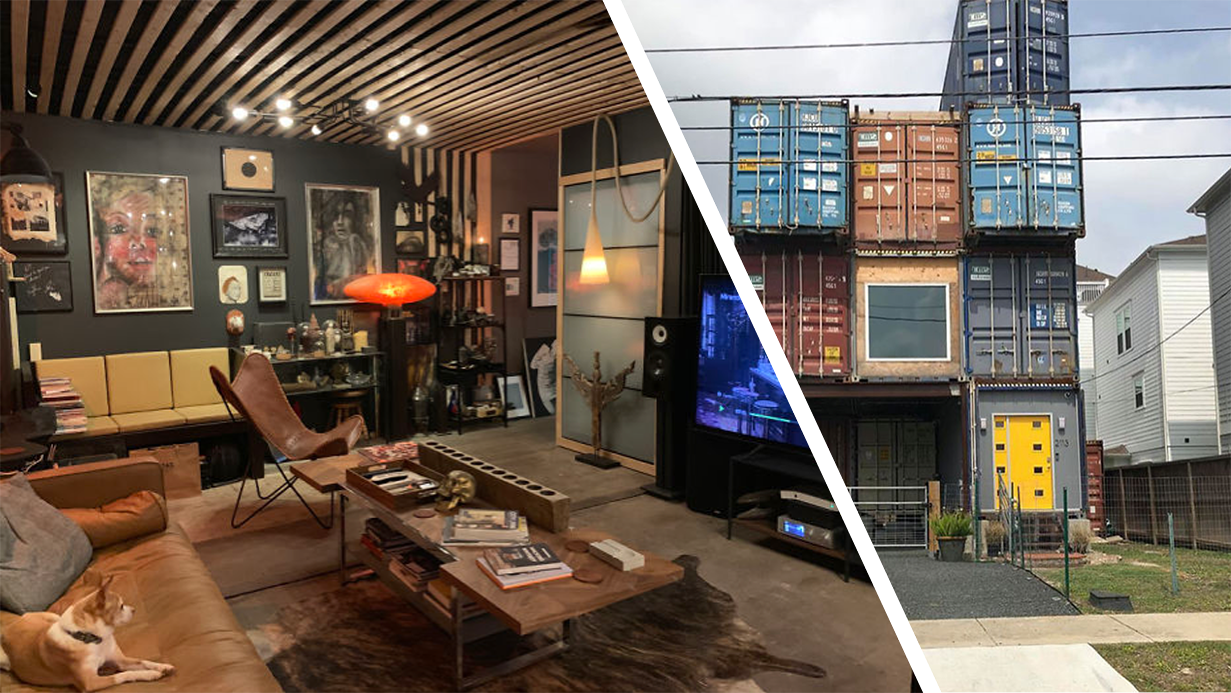 One of the best parts of homeownership is being able to customize your living space into a home that exemplifies who you really are. You don't like the wall color? Paint it! You want to open up that room? Take out that wall!
Of course, if you want something completely unique and all your own, you might have to do something a little extreme like Will Breaux did.
Instead of designing a charming little bungalow or rustic townhouse in Houston, Breaux constructed a three-story house out of shipping containers.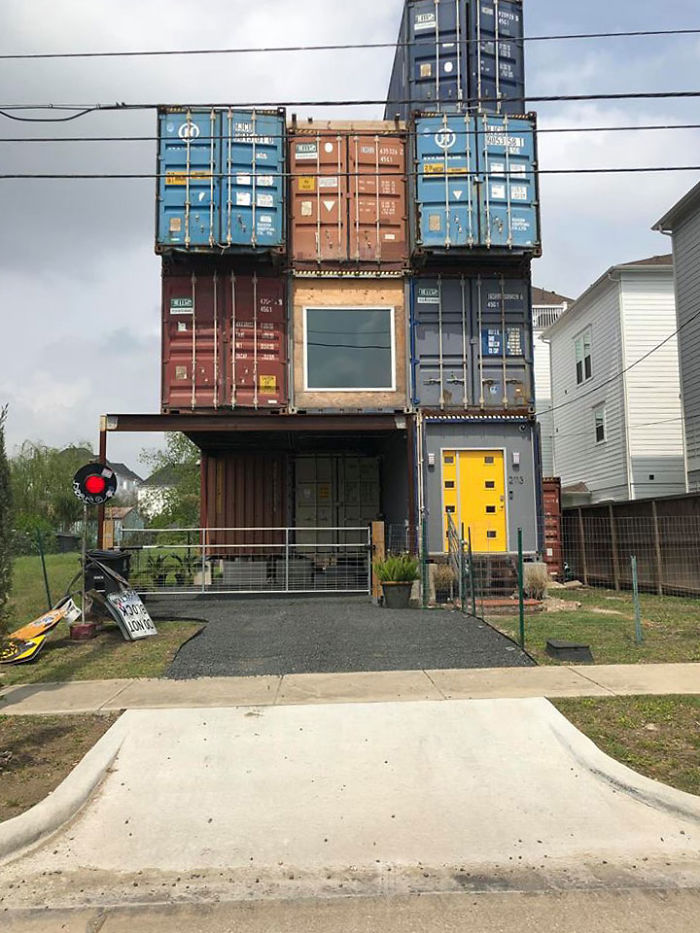 It's the most extensive structure of it's kind coming in at an impressive 2,500 sq ft and even features a rooftop balcony.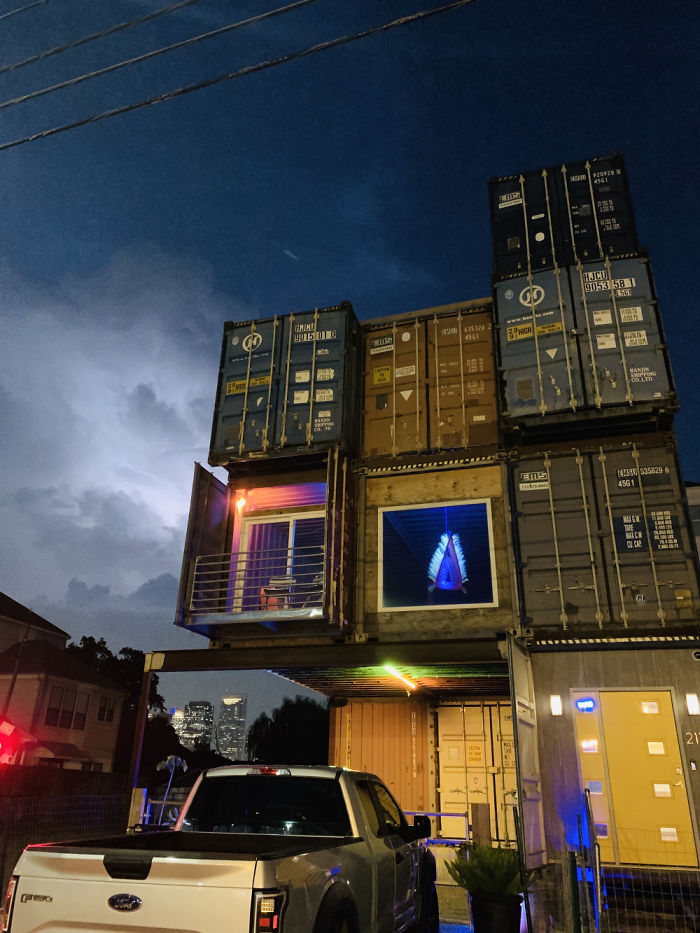 Will claims that he's wanted to build a house like this since the early 2000s but couldn't find anyone willing to design it according to his standards, so he went ahead and did it himself.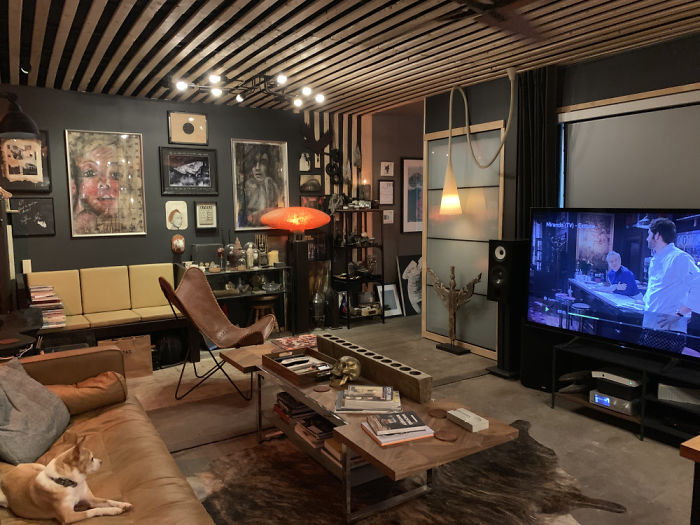 "I began looking at projects that were being built that I liked. Ultimately, a designer with a home builder family was hired to design a 3-story townhouse to be built on the lot. After going round and round for months, I eventually had to fire that group because they weren't willing to give me what I wanted. Thus, the journey to design my own house began around 2011," he wrote in his blog.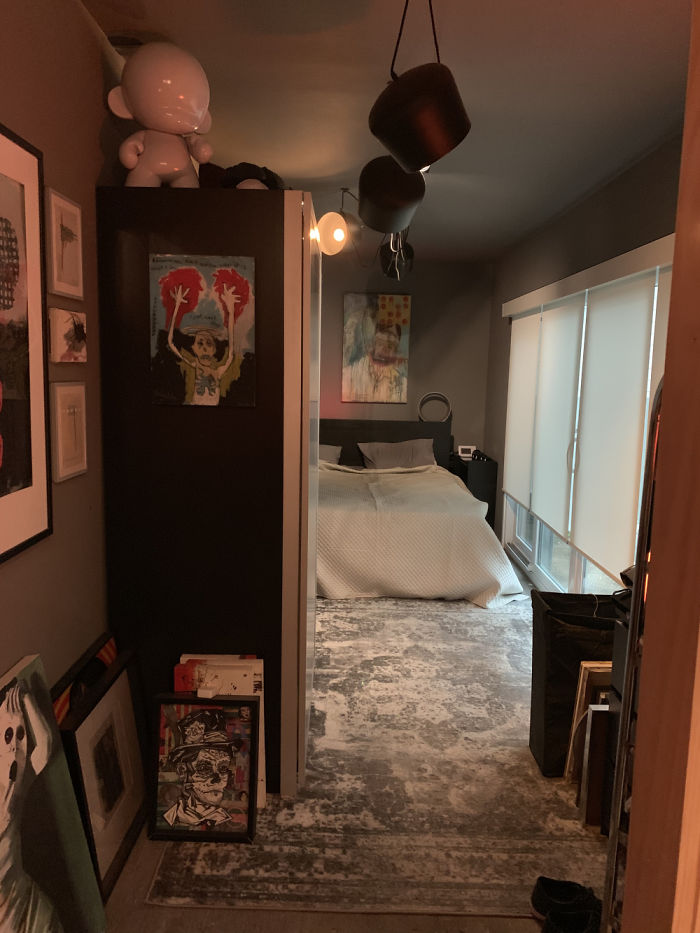 Clearly, Will was the only one willing to think outside of the box. *wink*
The idea didn't simply come out of thin air, either. There are significant benefits when building with shipping containers that were hard to ignore.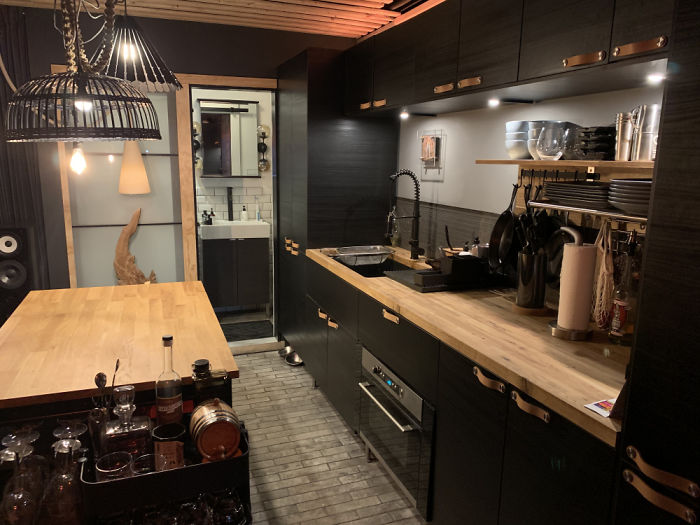 "Shipping containers are strong, fireproof, long-lasting, hurricane resistant, and have common characteristics," Will explained.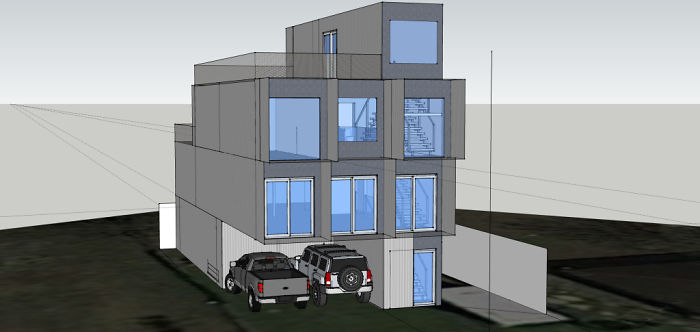 So, knowing next to nothing about construction work—much less, about using shipping containers like this—Will started by drawing up a 3D render of his ideal home. After spending hours upon hours learning about shipping container construction and utilization, he's finally the proud owner of his own "container building."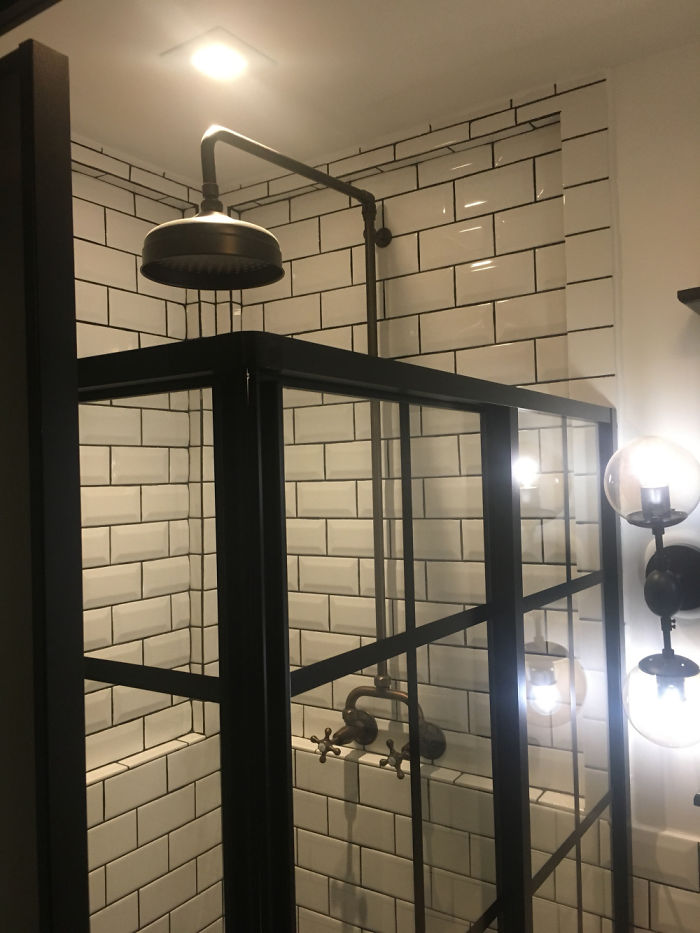 Along with the chic and unique way it's furnished, it truly has a one-of-a-kind home. Plus, If he ever needs extra storage space, he can easily build an addition (aka, buy another container).
To see more photos of Will's awesome home, check out his blog.