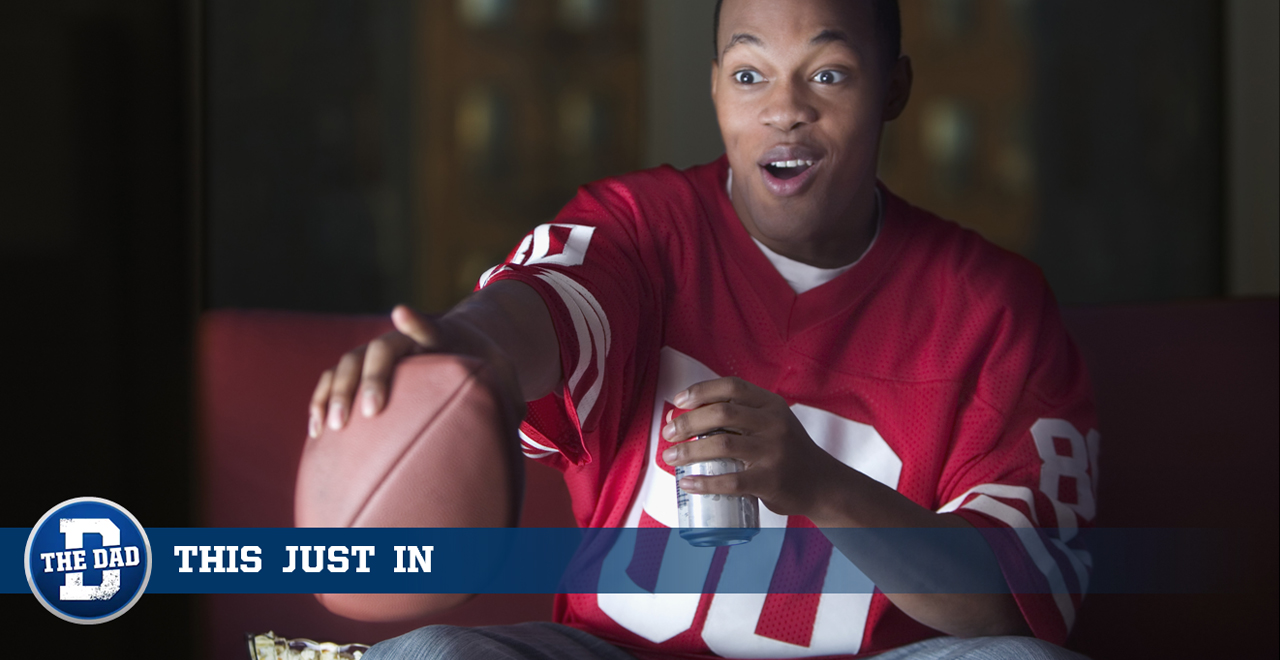 Credit: Getty/Jose Luis Pelaez Inc
SAN FRANCISCO, CA – Decked out wearing a vintage Jerry Rice jersey and holding his lucky autographed football, Bay Area resident Gerald West spent Halloween dressed up as a 49ers superfan, which just so happens to be what he also dresses as every other day of his life.
"You've got a great costume, I wish I dressed up too!" said Gerald to a trick-or-treater at his door, thus confusing the child who had initially thought Gerald was dressed up like a football player specifically for the holiday, when in reality Gerald has worn at least one piece of 49ers apparel every day since 1987.
While Gerald had stocked up on plenty of popcorn and beer for the 49ers-Cardinals game taking place Halloween night, he had neglected to buy any candy having not even realized it was Halloween to begin with, leaving him no choice but to hand out popcorn to most trick-or-treaters and beer to their parents.
"No, get out of here!" screamed Gerald at a child who showed up at his door wearing Seahawks apparel, before realizing that the child probably wasn't trying to antagonize him by wearing rival gear, but rather that the kid was most likely dressing up as the scariest thing he could imagine.
Even though Gerald has been more than happy to answer the door for most of the day, anyone who arrives after the 49ers game starts will have to wait until the half, because no amount of doorbell ringing is going to force Gerald to miss a single drive even if it results in his house getting egged.
This Just In…is The Dad Faking News. Despite being completely plausible to parents, it's satire and intended for entertainment purposes only. For more stories like this one click here.