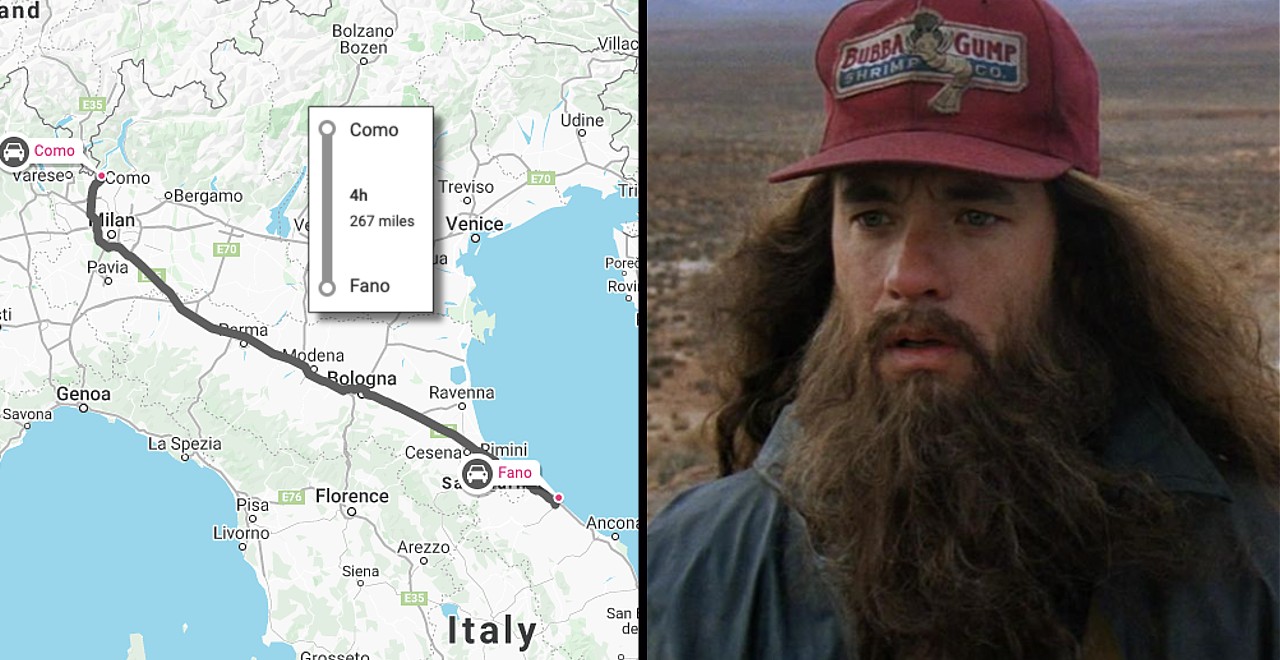 Credit: rome2rio.com/Paramount
With anything in life, moderation is key. Though it's important to find ways to cope with anxiety and frustration, especially during a time as stressor-filled as the era of COVID, it's possible to take a healthy coping strategy to the extreme. One man from Italy unintentionally proved the importance of moderation following an argument with his wife, after which he was so distraught he decided to go for a walk.
You may be thinking, "how could a walk be excessive? It seems like a perfectly healthy and reasonable way to calm down." In most situations, you'd be absolutely correct. But this unnamed man walked for 280 freaking miles, and probably would have kept going if he hadn't been picked up by police for breaking Italy's COVID curfew.
We've all had arguments with our partners, I get it. You've had a long, stressful day, and then suddenly you're being told that you made the bed wrong. Emotions are running high right now, and though we aren't sure what sparked the couple's argument, it sounds like a doozy. The 48-year-old spent a full week walking off the squabble, from his northern home in Como all the way to a town 280 miles south on the Adriatic coast.
Even the officers who picked up the unnamed man at 2 AM didn't believe his story – but after confirming his identity and finding a missing person report filed by his wife a week earlier, the officers' disbelief turned to perplexity. The man was tired but otherwise ok, he answered questions thoroughly and directly indicating that though frustrated, he was completely lucid.
In fact, the man had been so lost in thought during his week-long hike that he himself didn't realize how far he'd wandered. Averaging 40 miles a day, he accepted food from strangers and rested along the way. After a week apart, police notified the man's wife of his location – he paid the fine for breaking curfew, spent a night at a hotel in Fano, and waited for his wife to pick him up.
Whatever fight prompted the 48-year-old to disappear without contact for a full week, it was likely nothing compared to whatever took place during the couple's ride home. With time, this will likely become a story that the pair laughs about – but for now, we wish them the best of luck.