Man With No Items in Shopping Cart Regrets Not Making Grocery List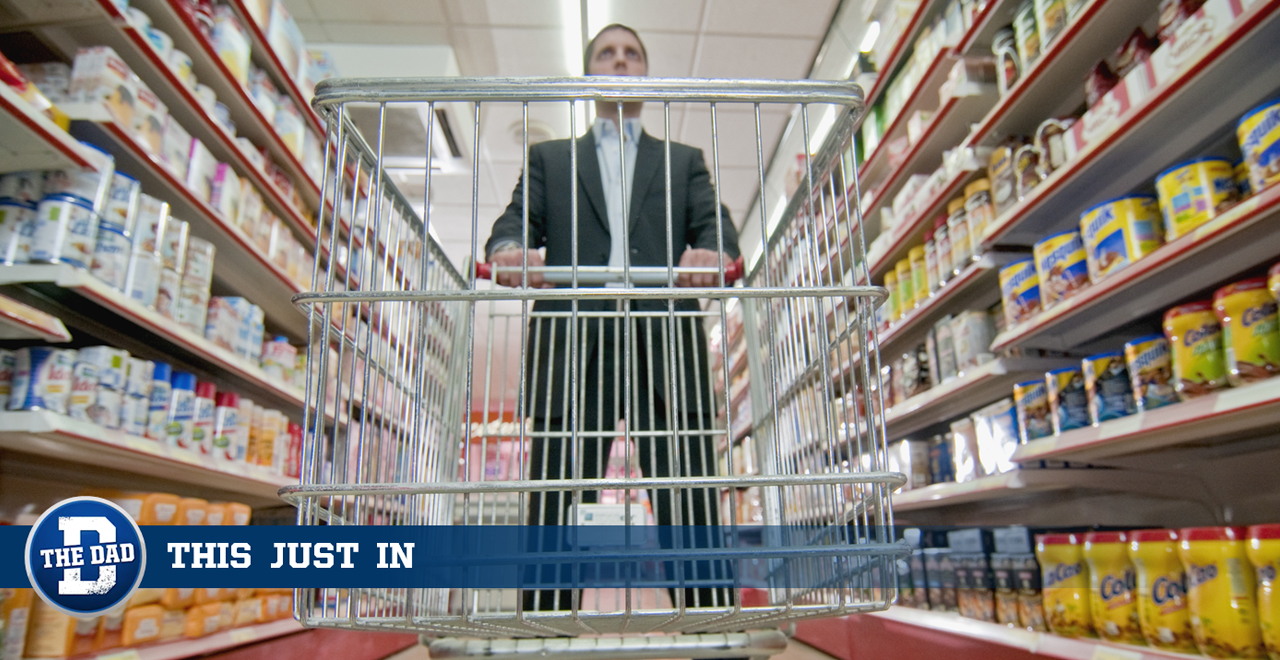 MEMPHIS, TN – Confident that he would remember each and every one of the 30+ items that he was tasked with picking up from the supermarket, local man Devin Harper is currently standing in the middle of the canned goods aisle without a single thing in his cart, realizing that he should have made a grocery list after all.
"Okay, I definitely need to pick up orange juice. Or was it apple juice? Wait, maybe it was apple butter?" muttered a panicked Devin to himself, dismissing any store employees who offered to help much like he dismissed his wife's suggestion to make a list.
As Devin stared at the assortment of deli meats for a solid half hour racking his brain, he dialed his wife's number into his phone, only to decide not to call since it would be more embarrassing to ask for help than it would be to spend $400 on an incorrect assortment of groceries that would ultimately go to waste.
"This was definitely on the list," claimed a now confident Devin, as he stuffed several whole turkeys into his cart, despite the fact nobody has ever needed more than one turkey in the history of grocery shopping.
As Devin arrived home with the turkeys, fourteen bags of tortilla chips, and nine bottles of Sprite, he was met with an exhausted look from his wife, who knew full well that he'd mess up and had decided to do the shopping herself while he was gone.
This Just In…is The Dad Faking News. Despite being completely plausible to parents, it's satire and intended for entertainment purposes only. For more stories like this one click here.