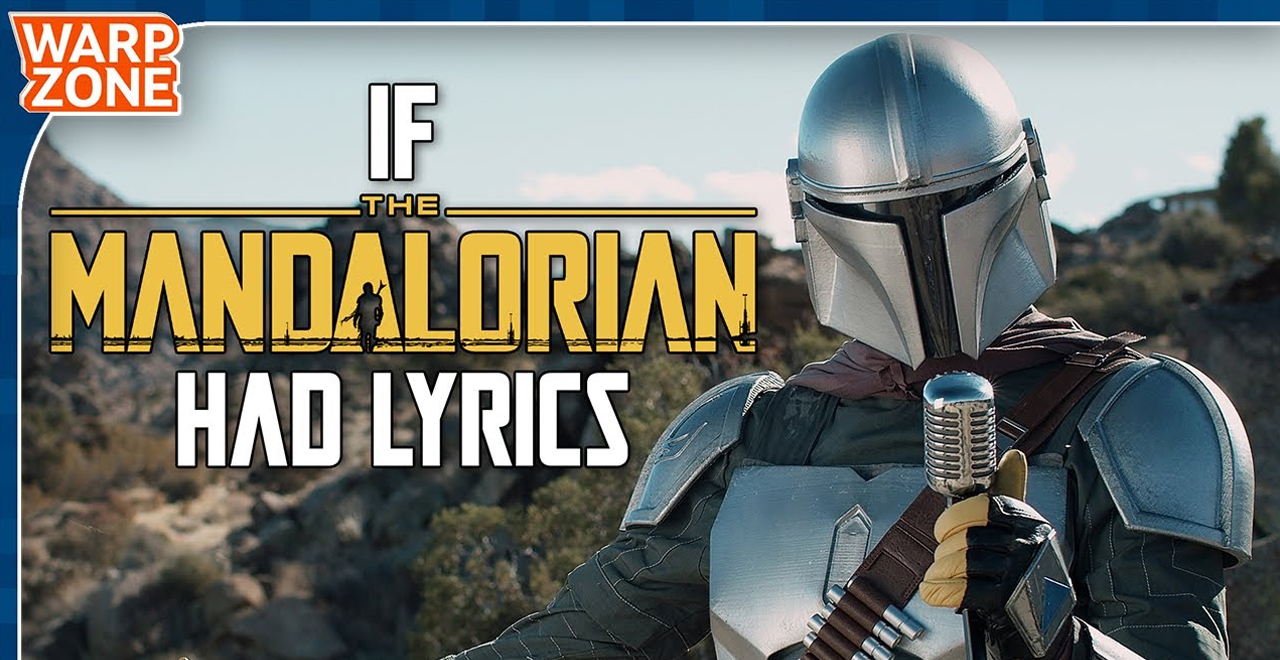 Credit: YouTube/The Warp Zone
Admit it: you make up songs sometimes.
Sometimes you pull a Weird Al and create new lyrics for an existing song, sometimes you turn everyday phrases into little jingles, and sometimes you're inspired by a tune and decide to create a little ditty of your own.
We've all done it, but when we do it, it doesn't usually get hundreds and thousands of likes. Of course, it helps when the song you made up uses the instrumental theme of an incredibly popular TV show.
Which is what the people over The Warp Zone did, when they decided to add some lyrics to the theme song Disney+'s The Mandalorian.
The instrumental theme song is pretty awesome on its own, but when you add these lyrics, it gets pretty hilarious too, using them to describe the show and lay out some of its influences.
Here's the official description:
IF THE MANDALORIAN THEME SONG HAD LYRICS
Din Djarin sings along to the epic music of the Mandalorian theme by Ludwig Goransson. Along the way, he gives some honest feedback on the Disney Plus show and some of its heavy usage of western and sci-fi movie references.
Check it out: