Marine, Firefighter Dad Punches Shark in Face to Save Daughter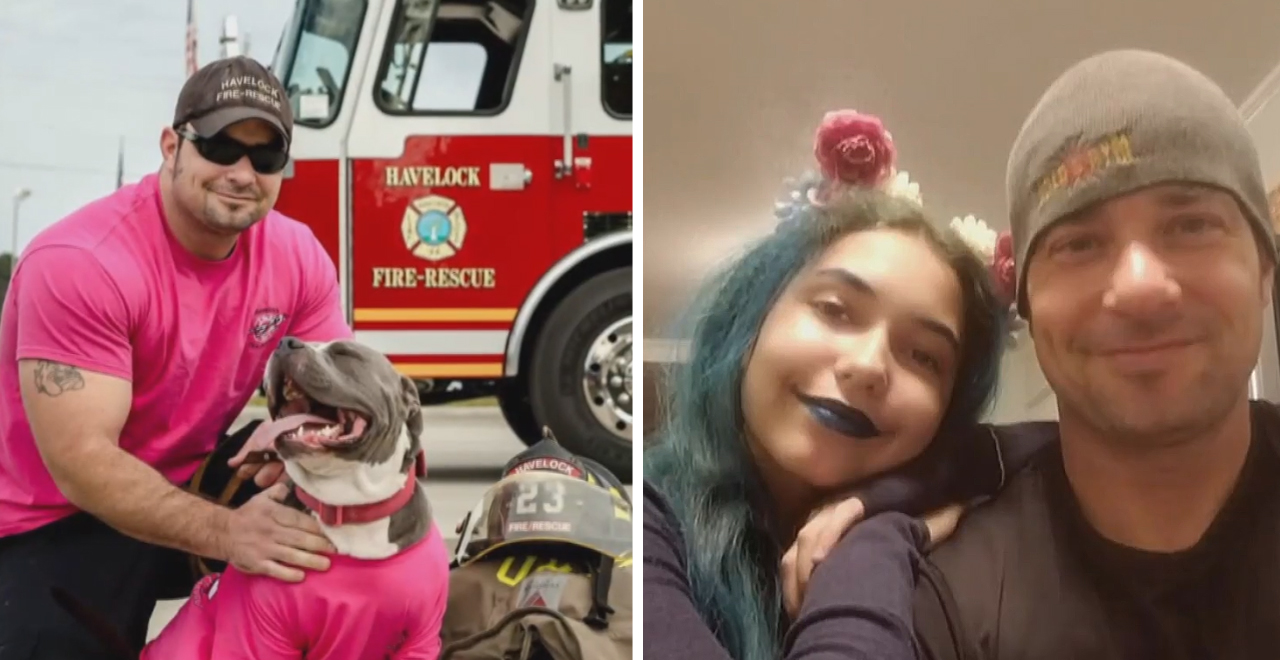 When you become a father, your personal safety immediately takes a back seat to your child's wellbeing. Most dads would rather endure a major injury than have to see their child suffer for even a second. Even the most mild-mannered parent can become a superhero when their children's safety is at risk.
Now imagine the threat is deadly and that their life is on the line. That was the case on Sunday when Charlie Winter was enjoying a day at Atlantic Beach in North Carolina with his 17-year-old daughter, Paige. The two were standing in waist-deep water having a casual conversation when suddenly Paige was pulled under. It was a shark that had grabbed ahold of Paige and was now refusing to let her go – Charlie immediately leaping into action, repeatedly punching the shark in the face.
"Charlie wouldn't stop until it released his little girl," family friend Brandon Bersch told the TODAY show. "He lives for his children."
After striking what experts believe was a bull shark several times, Charlie was able to free his daughter and bring her ashore. Being both a firefighter as well as a veteran paramedic, the father – who Bersch says remained calm the entire time – immediately assessed his daughter's injuries and applied pressure to the many wounds while waiting for help to arrive.
Paige was airlifted to Vidant Medical Center where she underwent emergency surgery that included a leg amputation.
While Paige will require several more surgeries in the weeks and months ahead, Bersch says she's still optimistic and holds no grudge against the ocean. "As soon as Paige woke up at the hospital, she made a comment about how she doesn't have animosity toward sharks and she still loves the sea."
Paige's mom, Marcy Winter, posted on Facebook that her daughter is in good spirits and "wants everyone to know that sharks are still good people."
Tyler Bowling of the Florida Program for Shark Research agrees. "The majority of sharks are not dangerous in any way shape or form," Bowling told TODAY. "There's only a few species which become aggressive and often it's a case of the shark grabbing a human by mistake."
Officials indicate the shark was likely one of the more aggressive species found in the area and that on average, only two attacks are reported in that area each year. Bowling recommends swimming with others in a group as shark attacks are most often on individuals swimming alone. In addition, remove all jewelry and try to avoid early morning and dusk as those are the times sharks typically hunt.
Despite a long road ahead, Bersch, and everyone close to the family is taking solace in the fact that Paige survived. "Paige is alive today because of her father," adding "Charlie is the bravest man I know."
Being credited with saving his daughter's life, the brave father is no stranger to this sort of recognition. Back in 2013, the death-defying dad rescued a 2-year-old from a home fully engulfed in flames, being awarded a national award for his heroism.
The family has already received over $34,000 as of publication via a GoFundMe page that has been set up. To follow Paige's progress or to make a donation, visit Prayers For Paige.