'Mario & Sonic At The Olympic Games Tokyo 2020' Is Going Full Retro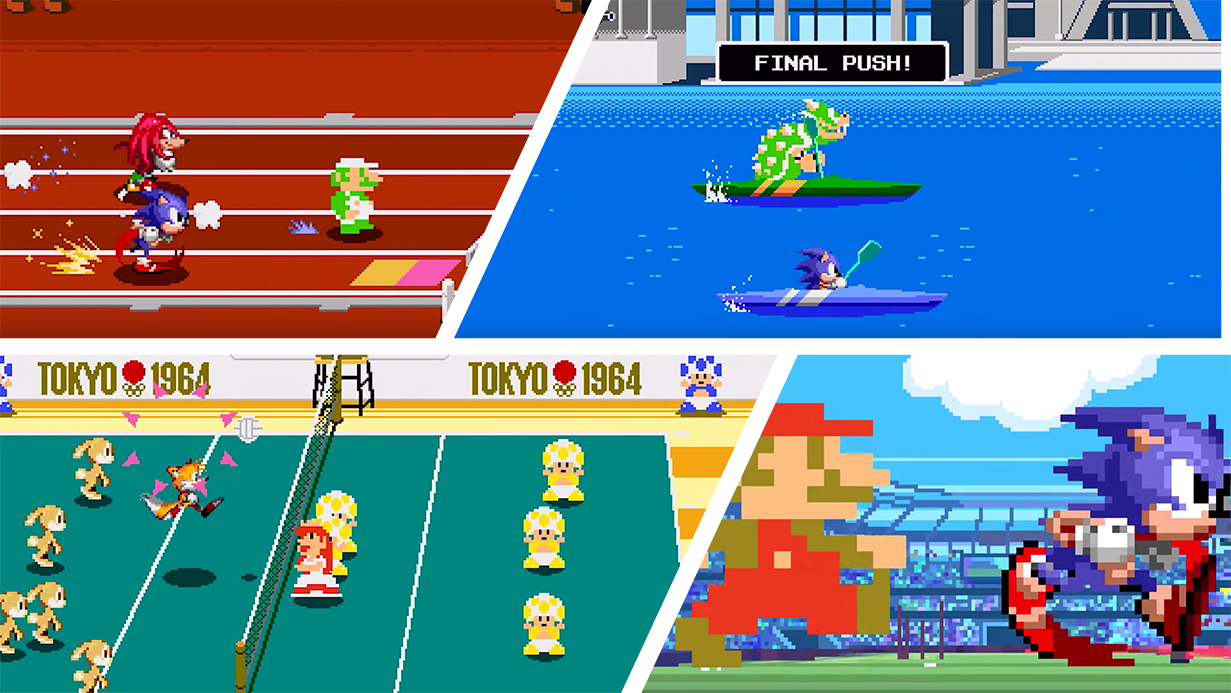 For over a decade, Nintendo and Sega have collaborated to bring us the ultimate video game mashup between their flagship characters in Mario & Sonic at the Olympic Games, but things are getting a bit interesting in preparation for the next year's summer games.
Mario, Sonic, and all of their pals will be returning for Mario & Sonic at the Olympic Tokyo Games 2020, and this time they're getting the retro treatment for ten "Classic Events" that use 2D sprites and environments.
This new game mode throws all of the mainstay characters back to the 1964 Olympics (also held in Tokyo) where they will rock their classic 8- and 16-bit looks in various events. Team Mario will include Mario, Luigi, Peach, and Bowser from 1985's Super Mario Bros. while Sonic's squad of Sonic, Tails, Knuckles and Doctor Eggman will by styled after 1992's Sonic the Hedgehog 2.
The graphical differences are not very subtle, but gamers from the '80s and '90s will probably be too busy dripping in all the nostalgia to care.
Plus, the minigames actually look pretty fun and engaging, requiring quick button presses and combinations in order to come out on top. For example, the long jump event pauses as the player reaches the sandpit, prompting the player to quickly select the angle of the jump. A diving event requires the player to perform increasingly difficult button combinations—hit the wrong button and all you'll achieve is a dramatic belly flop.
Ready to jump back in time with your favorite video game characters as you remember them? Mario & Sonic at the Olympic Tokyo Games 2020 for the Nintendo Switch hits store shelves November 5th, 2019.