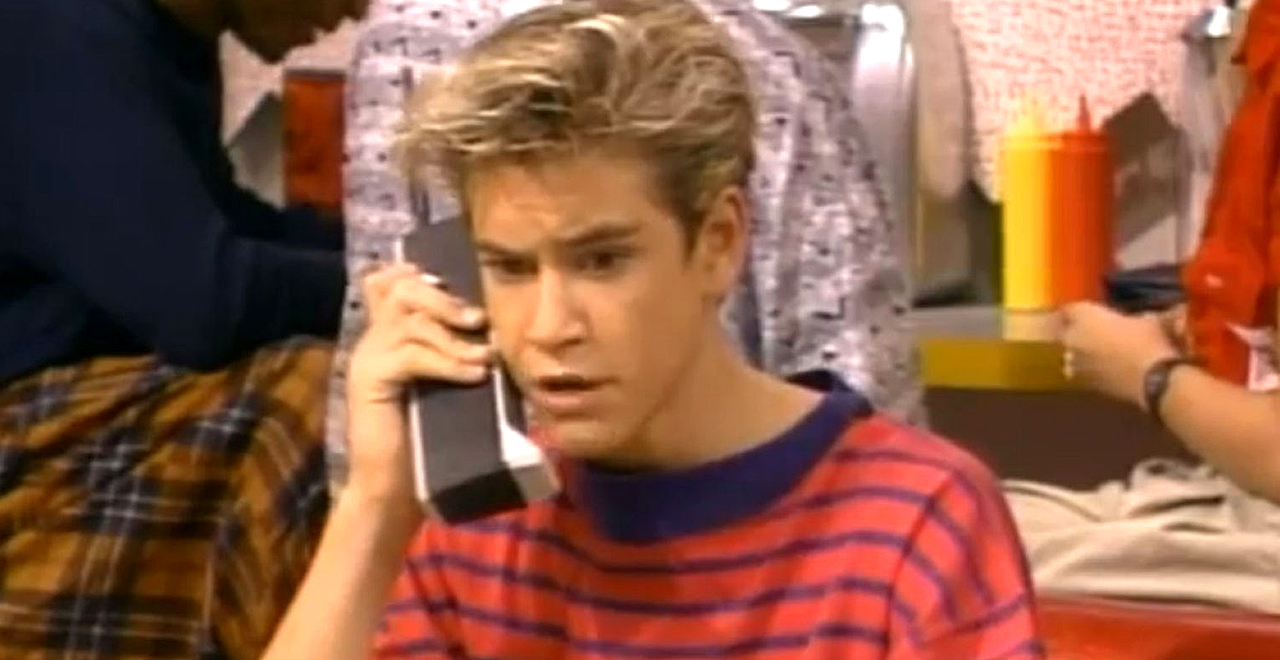 Credit: TVLine/Courtesy NBC
At a certain point, you have to wonder if Hollywood will ever run out of things to remake and reboot and reimagine. Over the last 10-50 years, the suits behind the studios have mined nearly every existing property to find new ways to milk the cow without having to gamble on an actual new idea. But eventually, they're going to find an empty cupboard.
Something tells me they're getting close if they're bringing back Saved By The Bell.
The much-maligned Saturday morning TV show "Saved By The Bell," about a bunch of friends at fictional Bayside High was, by nearly every standard, terrible. And yet I know I'm not alone in saying I saw nearly every episode. SBTB actually already had a short-lived college-version, a TV movie or two (Hawaii anyone?), and an update featuring Principal Dennis Belding and a new class of bad actors that no one cared about.
A few months ago we got wind of a potential sequel/reboot, but despite some of the original cast returning, everyone knew it couldn't exist without Mark-Paul Gosselaar as Ferris Bueller wannabe Zack Morris. Especially since the new show revolved around Morris having somehow ascended to Governor of California.
Well, it's now official: according to The Hollywood Reporter, Gosselaar is reprising his role for NBC's upcoming Peacock streaming service. He'll appear in three episodes of the show and serve as executive producer, reuniting with returning cast members Mario Lopez (AC Slater) and Elizabeth Berkeley (Jesse Spano).
Hollywood Reporter describes the show's timely premise: The single-camera comedy that explores what happens when Zack, now the governor of California, gets into hot water for closing too many low-income high schools and proposes the affected students be sent to the highest-performing schools in the state — including Bayside High.
The adults will be supporting players on the show, which will focus on Josie Torah (from something called Champions) as the most popular girl in school whose world will surely be upended by the influx of new students. Here's hoping she'll run some Zach Morris-esque schemes, complete with fourth-wall-breaking confessions to the audience about what she's up to.
But you'll have to tell me. There's no way I'm wasting any more of my life on Bayside High, MPG or not. I just hope they keep the theme song which is probably already stuck in your head as I type this. Sorry.