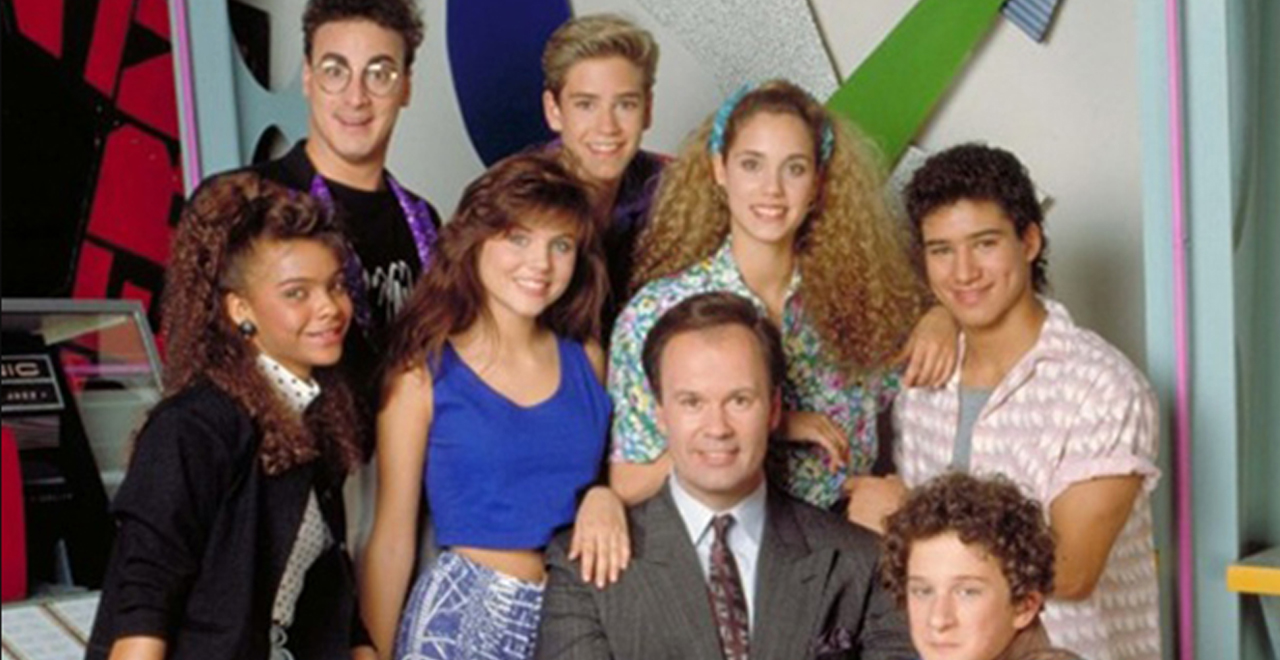 Credit: TVLine/Courtesy NBC
Is this the darkest timeline?
Between the nonstop political firestorms, climate change's literal storms, fire and otherwise, the real world is not the happiest place right now. So we turn to pop culture, and while some news is welcome, like a return to The Matrix, or news of Marvel's endless slate of movies, some plans bode less well. Do we really need a Home Alone reboot? Or a Die Hard prequel?
Maybe you like those ideas. But I doubt you're gonna like this one: Saved by the Bell is coming back. And not as a reboot. As a straight-up sequel.
NBC Universal is debuting yet another new streaming platform, to be called Peacock, in April of 2020. And one of the titles they'll be launching in conjunction with their service is a "Saved by the Bell" sequel series, starring Mario Lopez and Elizabeth Berkely as their "classic" A.C. "Abnormally Cruel" Slater and Jesse Spano.
Not to be left behind, Mark-Paul Gosselaar and other original stars (by "stars" one can only assume they mean Tiffani-Amber Thiessen and maybe even the scandal-plagued Dustin Diamond) are currently in talks to join as well. Considering the premise of the show, as reported by the Hollywood Reporter, consists of Zack Morris having ascended, somehow, to Governor of California, it sounds like they'll need him.
Apparently Governor Morris is trying to improve his reputation after closing some low-income schools, so he sends those less-than-one-percenters to wealthier neighborhoods, like Bayside, where Jesse and Slater are parents. Are they married? Will Zack continue to "stop time" and break the fourth wall while in the governor's office? Does the Max use Postmates? God only knows.
I'm not sure the world needs this show. Don't get me wrong, I watched every single episode when I was a kid, but even then I knew it was trash. I even watched the College Years! (What can I say, Tiffani-Amber Thiessen was quite a draw back in the day!) But let's be real here: it was juvenile and amateurish and painfully unfunny and just plain bad. It aired on Saturday mornings for a reason! It led into a show about a basketball team that was coached by football legend Dick Butkus and played on a court the size of a shoebox! The standards weren't high.
TV has improved, and so have some of the actors (I can't speak for Mario Lopez). So the jury is out. Here's hoping it's as good as Jimmy Fallon's reboot.