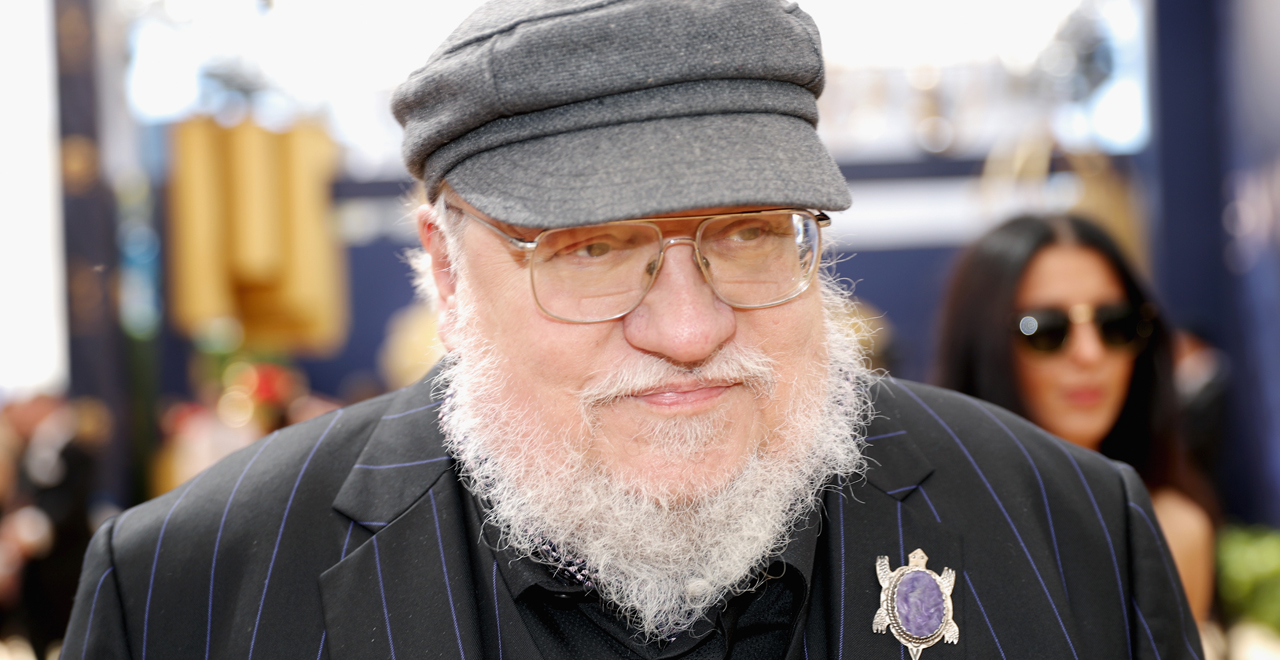 Credit: Getty/Rich Polk/Stringer
Self-isolation isn't easy.
We're all going a little stir crazy, stuck inside with tons of Netflix, not enough toilet paper, and all sorts of uncertainty. We're doing everything we can to stave off cabin fever by coming up with different activities to fill time, making more FaceTime calls than ever before, maybe even picking up a new skill or two. Now is the time to master the guitar, or learn French! (I'm just gonna rewatch Friday Night Lights but you do you!)
There are some people who are determined to be productive during this strange time, and, thankfully, one of them is George R.R. Martin.
The man behind the Game of Thrones books may not have given us The Winds of Winter, his long-awaited sixth book in the series, in time for the Coronavirus quarantine, but it may not be long now!
The author took to his blog to provide fans with an update, writing:
I am off by myself in a remote isolated location, attended by one of my staff, and I'm not going in to town or seeing anyone. Truth be told, I am spending more time in Westeros than in the real world, writing every day. Things are pretty grim in the Seven Kingdoms… but maybe not as grim as they may become here.
Huzzah!
Martin is using his time wisely, choosing to make the most of isolation by putting his nose to the grindstone and getting to work finishing the 6th – and hopefully even starting the 7th? – books in the A Song of Ice and Fire series.
The 71-year-old Martin also took a moment to reassure fans that he is doing okay despite the fact that his age has him the virus's high-risk group.
For those of you who may be concerned for me personally… yes, I am aware that I am very much in the most vulnerable population, given my age and physical condition. But I feel fine at the moment, and we are taking all sensible precautions.
Obviously, it would be great if he could get the book done after 6 years, but his health is paramount. The good news is staying inside will both keep him safe and keep him writing!
We all want this scary scenario to resolve itself sooner rather than later, but at least Martin is trying to use this time to give us what we've spent 6 years waiting for!