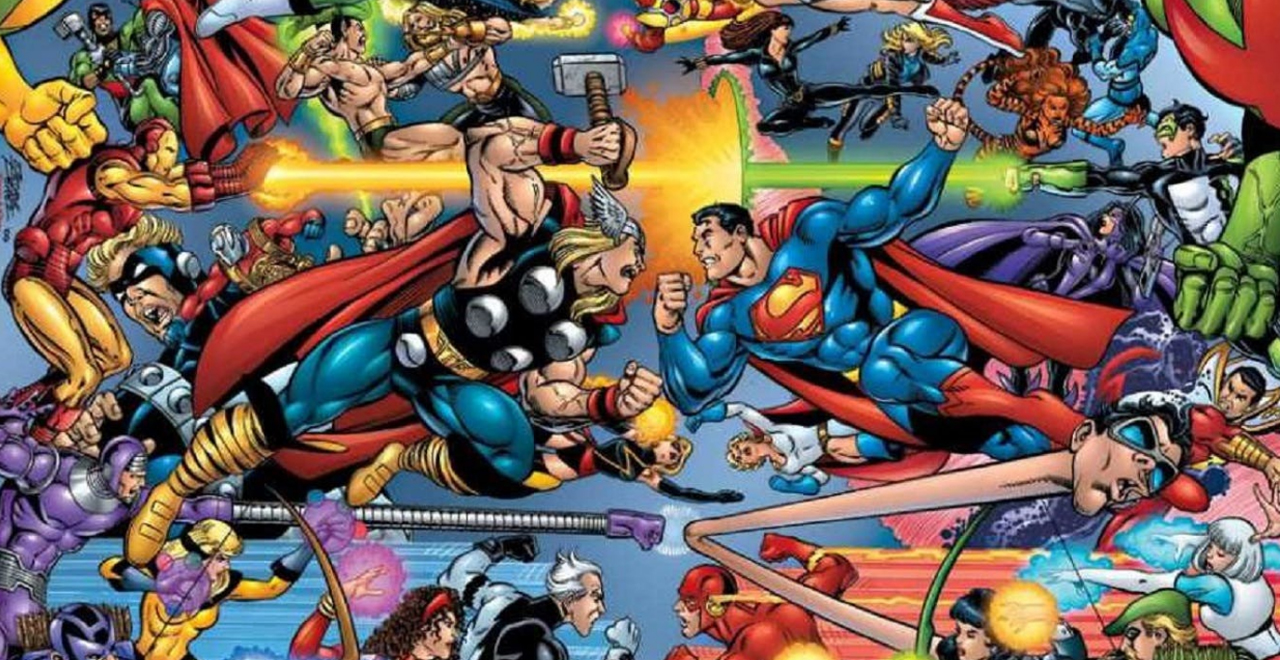 Credit: CBR.com
As the global pandemic rages and people are forced to stay home in an attempt to stem the tide, the economy is suffering as many businesses have been forced to close and/or cutback. Social distancing requires that people don't gather in large groups, which both limits the ability of consumers to consume, and of workplaces to employ staff.
All four major sports leagues have suspended play, concerts, and movie releases have been postponed or canceled, and restaurants, bars, and stores and shutting down until the public is able to be public again.
Even the comic book industry is suffering, with the primary distributor of comics books for both DC and Marvel shutting down shipments as of April 1. One writer has an idea to get fans excited again.
Gail Simone, a comics writer well-known for her work on Birds of Prey and Batgirl, tweeted out a suggestion to drum up enthusiasm for both DC and Marvel comics, if and when the industry opens up again. And as someone who remembers a few of the epic crossovers she's referencing, I'm all for it!
When comics shops open back up as we all hope they will, I would love it if DC and Marvel could ask the lawyer to step outside, and have another big Marvel/DC crossover.

A lot of people would love it and it would lay the welcome mat back out in a big way.

— GAIL SIMONE (@GailSimone) March 24, 2020
While the idea of such a crossover seems impossible for the respective Marvel and DC cinematic universes – certainly for DC, whose relatively small Justice League team-up didn't exactly set the world on fire – the two superhero houses have done it in print before. The last time was more than 20 years ago, in the 90s.
Gail has a few ideas for potential crossovers and shared them under a #PleaseMarvelDC hashtag.
You could have

Vision/Mr. Miracle by @TomKingTK
Thor/Wonder Woman by @Doncates
Superman/Spider-man by @BRIANMBENDIS

What other crossovers would you like to see, and by which creative teams?

— GAIL SIMONE (@GailSimone) March 24, 2020
Several other comic book writers jumped onto the hashtag and suggested crossovers they'd like to see – and write.
Okay. If the stars aligned and I could write a DC/Marvel crossover, I'd probably write Harley Quinn and Deadpool taking down Darkseid and Thanos.#PleaseMarvelDC

— Tom Taylor (@TomTaylorMade) March 25, 2020
Fuck it, since it'll never happen, call dibs on your post-plague Marvel/DC crossover. I call Kamandi/Devil Dinosaur.

— Christos Gage (@Christosgage) March 25, 2020

Fans love crossovers, and while both companies are pretty stingy with such major events, the resumption of business after the quarantine is lifted seems like the perfect opportunity to make a big splash and reinvigorate readers.
One writer had an idea featuring one of the most popular superheroes of all taking on… all the other superheroes.
If we do a DC/Marvel crossover I'd like to write Batman vs. everyone. #PleaseMarvelDC pic.twitter.com/vR8QUP9wz9

— Scott Snyder (@Ssnyder1835) March 25, 2020
Obviously, crossovers like these are few and far between, but if there were ever a good time for one, it's when the quarantine is lifted. What better way to make a big splash and reinvigorate readers than with a major event featuring unlikely pairings and rivalries.
Here's home Simone's #PleaseMarvelDC hashtag delivers! What crossovers do you want to see?